Irvine Teen Driver Resources
Get more than just your average driver education experience when you select Drivers Ed Direct as your Irvine driving school. Browse our website for free resources that other driving school in Southern California just don't offer. We have an ongoing and update drivers education article database, online driving games, free DMV practice exams, web videos, and engaging programs like our highly touted Respect Reality Driving Campaign for Orange County Teens. See what the buzz is about and why we're not just another run-of-the-mill driving school.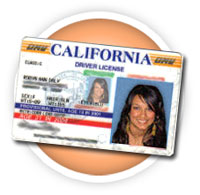 Irvine High School Drivers Education Requirements
Who is eligible to take our Home Study driver education curriculum? Any teen living in California that wants to earn a learners permit and driver license. Technically, Irvine teens cannot earn a permit until they turn fifteen and a half, so it makes most sense to wait until you are at least 15 before beginning our online course.
How Online Drivers Education Works
Ready to earn your drivers license? For most teens, the process starts around the age of 15 by taking a Home Study drivers ed program. When a teenager in Irvine turns 15½, they are legally old enough to earn a learning permit. After earning their permit, teens must take a minimum of 6 hours drivers training with a Department of Motor Vehicles licensed driving school in Southern California. In addition, teens must practice 50+ hours with their parents over a 6+ month period. When a teen turns 16 years old and had fulfilled all of their drivers ed and drivers training requirements, they can then schedule an appointment at the Irvine DMV to take their license test. After taking the driver's license test (which is taken in-car), a passing student will go home with a temporary driver's license that same day.

Low Cost Irvine Drivers Education
Besides being an effective educational resource, our Home Study driver safety course is also a desirable drivers education alternative because it doesn't cost as much as the traditional classroom drivers ed. Instead of commuting to and from some out of the way driving school classroom in Orange County, stay right at your home in Irvine and take our online driver's ed course for less. Besides saving with our already low-priced, discounted online course; you'll save gas money, commuting time, and won't have to worry about dealing with traffic hassles. It's no wonder Drivers Ed Direct is quickly becoming the leading choice for University High School, Irvine High School, Northwood High School, Woodbridge High School, Arnold O. Beckaham High School or Crean Luthrean South High School teens.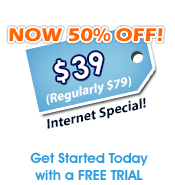 Home Study Drivers Ed
Irvine Drivers Education is best way to complete drivers education without having to attend a classroom course. If the teenager attends University High School, Irvine High School, Northwood High School, Woodbridge High School, Arnold O. Beckaham High School or Crean Luthrean South High School or lives in Orange County, then our course will fulfill their requirement for drivers education. The course is self-paced and can be worked on anytime the teen's schedule permits. If the teen needs to take a break, no problem. The teen can log off of the program and their place will be saved. Once they return to the course, the teen will pick-up where they left off.
Free Practice DMV Quizzes
In addition to our outstanding, Home Study drivers education program, we also offer our students practice DMV tests at no additional costs. Our sample DMV tests are different than the small set of example tests you can get from the Irvine Department of Motor Vehicles or from the official Orange County DMV website. Our practice test questions are made from our database of over 150 DMV test answers and questions. If you want to succeed on your DMV test the first time, come to Drivers Ed Direct: the best driving school in Southern California.
---
Orange County Teens: Find Everything Driving Related Online

Find a comprehensive collection of driving links and resources designed to make the driving life of Southern California residents easier and more efficient. Hop online to choose a traffic school for your Orange County ticket or find a driving school in Irvine for your teen. You can also download DMV forms, play driving flash games, and read articles related to driving.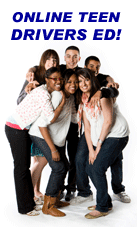 Orange County Traffic School
Online traffic school is an excellent option for Irvine motorists looking for an inexpensive, Orange County Approved, and highly convenient way to dismiss a traffic citation. TrafficSchool.com has been helping drivers throughout Southern California, in cities like Tustin, Costa Mesa, Santa Ana, Aliso Viejo, Tustin Foothills, Laguna Woods, Newport Beach, Laguna Hills, Lake Forest, Fountain Valley, Orange, Laguna Beach, Garden Grove, Mission Viejo, and Huntington Beach, dismiss traffic citation points for over 15 years! Choose the trusted leader in online traffic school and ensure that your driving record is kept in good order.
Need Drivers Ed, But Not a resident of Southern California?
Learning to drive in California is finally convenient for everyone, no matter where you live. Whether living in a larger city like Irvine, or in a smaller city somewhere outside of Southern California, high school students from any city in CA can easily fulfill their driver education requirement from the comfort of their own home. Our Home Study course is approved by the Department of Motor Vehicles and can be taken by any teen, regardless of where they live in California.