Fullerton Driver's Ed
Fullerton Driver Ed offers a web-based course that can be taken anywhere a teen has a laptop and internet access. The course is California DMV approved and completion certificates will be accepted by the DMV for teens to take their written test to receive their driving permit. Once their permit is received, it must be signed by a licensed or authorized driving instructor before they can use it. Our course is authorized for students who attend Sunny Hills High School, Fullerton Union High School, Troy High School, La Sierra High School, Rosary High School or Eastside Christian Schools or live in Orange County.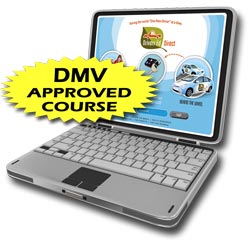 Easy Drivers Ed in Fullerton
Online drivers education with Drivers Ed Direct is truly the easiest and most convenient way to fulfill your drivers education requirement in Orange County. Sunny Hills High School, Fullerton Union High School, Troy High School, La Sierra High School, Rosary High School or Eastside Christian Schools students can schedule their course around their own hectic life and are allowed the ability to complete the course over multiple sittings. In addition, the Simple course itself is easy and straightforward. The lessons are well constructed, the tutorials help make sense of the concepts, and the quizzes are multiple choice. From beginning to end, we offer Fullerton teenagers the simple solution to earning a drivers education certificate.
Drivers Ed Discounts in Fullerton
Do you love high quality, highly educational drivers education? Do you like getting the best product while getting a great deal? Then our Simple drivers education class is exactly what you are looking for. For students in Fullerton, use driving school coupon go65 and save yourself another $5 off of our already low-priced online course. Now you can get the best DMV approved drivers ed available in Orange County without making a dent in your wallet!

Am I Eligible for Online Drivers Ed?
Who is eligible to take our Simple driver education curriculum? Any teen living in California that wants to earn a learners permit and driver license. Technically, Fullerton teens cannot earn a permit until they turn fifteen and a half, so it makes most sense to wait until you are at least 15 before beginning our online course.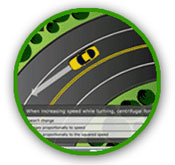 Completing the Driver's Ed Requirement in Orange County
Ready to earn your drivers license? For most teens, the process starts around the age of 15 by taking a Simple drivers ed program. When a teenager in Fullerton turns 15½, they are legally old enough to earn a learning permit. After earning their permit, teens must take a minimum of 6 hours drivers training with a Department of Motor Vehicles licensed driving school in Southern California. In addition, teens must practice 50+ hours with their parents over a 6+ month period. When a teen turns 16 years old and had fulfilled all of their drivers ed and drivers training requirements, they can then schedule an appointment at the Fullerton DMV to take their license test. After taking the driver's license test (which is taken in-car), a passing student will go home with a temporary driver's license that same day.
We Deliver Simple Drivers Ed and Much More!
Get more than just your average driver education experience when you select Drivers Ed Direct as your Fullerton driving school. Browse our website for free resources that other driving school in Southern California just don't offer. We have an ongoing and update drivers education article database, online driving games, free DMV practice exams, web videos, and engaging programs like our highly touted Respect Reality Driving Campaign for Orange County Teens. See what the buzz is about and why we're not just another run-of-the-mill driving school.
---
Moving Outside of Southern California?
It does not matter where you live in CA, our Simple drivers education curriculum is approved by the Orange County DMV and all other California DMV's throughout the state. Any student from North California to Southern California, from the West Coast to the Inland Empire, from Central California and beyond can take our online drivers education course to fulfill their teen driver's education component and to earn the official DMV certificate needed to earn a provisional driving permit.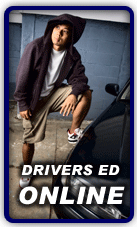 Fullerton High School Driving Resources Online

Did you know all of the things that can be accomplished right from the comfort of your own home in Fullerton? If you were ticketed in Orange County, you can take traffic school online without having to go to a class or court. If you go to Sunny Hills High School, Fullerton Union High School, Troy High School, La Sierra High School, Rosary High School or Eastside Christian Schools and need your learner permit, you can take drivers ed online. Need DMV forms? Why wait in line at the Fullerton DMV when you can down many forms over the internet. Do all this and more at DrivingLinks.com.
Dismissing Orange County Court Tickets
Pulled over in Orange County for speeding? Don't pay your ticket without going to traffic school first! TrafficSchool.com, Southern California's leading traffic school, can help you save your driving record by eliminating the negligent operator points from your driving record. So give TrafficSchool.com a try and avoid any costly increases in your auto insurance premiums.