Discounted Drivers Ed and a Whole Lot More
Get more than just your average driver education experience when you select Drivers Ed Direct as your Costa Mesa driving school. Browse our website for free resources that other driving school in Southern California just don't offer. We have an ongoing and update drivers education article database, online driving games, free DMV practice exams, web videos, and engaging programs like our highly touted Respect Reality Driving Campaign for Orange County Teens. See what the buzz is about and why we're not just another run-of-the-mill driving school.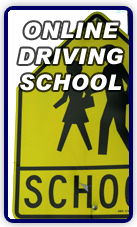 California DMV Approved Drivers Ed Course
Choosing a Discounted drivers ed course in Costa Mesa can be tough given the amount of "Driving Schools" offering courses online. Don't be fooled by a low-quality start-up company that offers prices to good to be true. Chances are that they either don't have their own drivers ed course or that their course is not DMV approved for Orange County students. If the latter is true, then you will not be able to obtain a driving permit using their course. Drivers Ed Direct only offers a one-of-a-kind, CADMV Approved, online drivers ed program. See why we're the preferred choice in over 100 high schools, including Costa Mesa High School or Estancia High School.
Discounted Drivers Ed: Step By Step
The Discounted Drivers Ed Direct course is simple to register for, simple to take, and simple to complete. We are committed to helping you every step of the way and give you the guidance you need to proceed to the DMV. Here is how our online program works, beginning to end:
Enroll in out Discounted drivers ed, it takes just a few minutes
Read each section; at the end of each section there is a short multiple choice exam
When finished with the program sections, there is a comprehensive final exam that you will have multiple attempts to pass; once you pass the final, we send you your drivers ed completion certificate
Take our simulated sample permit tests before you go to the Costa Mesa DMV to take your test
Go to the DMV (age 15½ minimum) and take your written permit test!

Discounted Drivers Education in Costa Mesa
When it comes to convenience and simplicity, no other driving school can compete with Drivers Ed Direct's Discounted drivers education course. Our program is the 100% online solution for busy Orange County teens who want the flexibility of completing their Costa Mesa DMV requirements according to their own schedule. Besides being easy to access, our course is also easy to use for any student, whether or not they are computer literate. Each chapter is laid out in an easy to follow manner and interactive tutorials make it easy to avoid boredom. It's the easiest drivers ed in Southern California!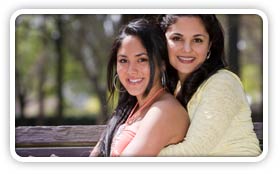 Free DMV Practice Tests
Want to pass your learner permit test the first time? When you take the Drivers Ed Direct Discounted drivers education course, you also get free access to Costa Mesa DMV practice tests. Each practice permit test is generated randomly from our pool of over 200 possible permit test questions and, just like the DMV permit test, our practice tests are multiple choice. Take as many practice tests as you want for free until you feel you are truly ready to pass the written test at the DMV. Our practice tests will help you prepare for any DMV in Costa Mesa, Newport Beach, Huntington Beach, Fountain Valley, Irvine, Santa Ana, Tustin, Garden Grove, Westminster, Aliso Viejo, Laguna Beach, Orange, Tustin Foothills, Laguna Woods, Stanton, and Laguna Hills.
Costa Mesa, CA Drivers Ed Eligibility Requirements
What are the CA Department of Motor Vehicles requirements for teens who want to begin drivers ed? Because the earliest you can earn a provisional permit is at age 15½, most teens will begin their education around 15 years of age. Costa Mesa teens can technically enroll in our Discounted drivers ed course at any age, but we suggest starting when you are 14 and 15 is best. You want to allow yourself time to really get to know the driving laws and regulations. Also, you will want to read the entire DMV handbook in addition to taking our course. Many Orange County high school students will take our course when they are 15 and then log back in just before they turn 15½ to take free practice tests and to review traffic signs, driving laws, and road rules.
---
Orange County Traffic School
It happens. You're driving down a road in Costa Mesa and you lose track of your speedometer. You look in your review mirror and the unwelcome sight of sirens is flashing and a Orange County sheriff is beckoning you to pull over. 15 minutes later you are on your way with a traffic ticket in hand and your driving record ruined, right? Not necessarily! A single traffic ticket doesn't have to be the end of your status as a good driver. By completing the TrafficSchool.com online defensive driving course, you can actually have the ticket dismissed from your record and your insurance company will never know you were cited... meaning your insurance rates will never increase!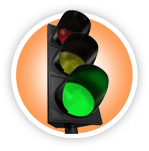 Not Going to High School in Southern California?
Drivers Ed Direct is not only the top driving school in Southern California, we are a highly respected driving school across all of California and have even garnered national media attention on such shows as The Tonight Show, Dr. Phil, Jimmy Kimmel, and NBC news. No matter where you live in the state of California, you can enroll in our Discounted drivers ed and know you are getting the same quality education as all of our students, even those living outside of Costa Mesa. Our goal is to save the world, one new driver at a time... including you!
More Driving Help for Drivers in Costa Mesa

Before you hit the road, make sure you're fully prepared with the latest in driving resources from DrivingLinks.com. Find car insurance quotes, insurance companies in Costa Mesa, local DMV office information, driver handbooks, and Orange County traffic school, driving school, and drivers education resources.