Nevada County Drivers Ed
Introducing a Nevada City Drivers Education program that helps teens in Nevada County meet their California drivers education requirement without leaving home. With DriversEdDirect.com's online drivers ed class, students from Comptonville Academy or Forest Charter can take our CADMV approved drivers ed class from any computer with internet access. Our course is high in quality, educational, and captivating. Students will learn important driving concepts through reading well organized chapters, completing interactive tutorials, passing quizzes, and taking a final exam. Our course also comes with unlimited practice DMV tests. If you want your son or daughter to be well educated before getting behind the wheel of a car, then our affordable online course is perfect for you.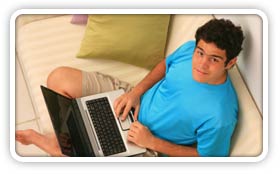 Drivers Education Eligibility Requirements for Nevada City Teens
If you are at least 15½ years of age, can pass a vision exam, and have completed drivers education, you will be eligible to take a provisional permit test at the DMV in Nevada City. To fulfill the drivers ed requirement, you must complete a DMV approved course to earn a certificate of completion. You can start this course at any age, but remember you can not take the permit exam until you turn 15½. In Nevada County, most students begin drivers ed when they are 15 years old or older.
Lowest Priced Drivers Ed in Nevada City
We feel that first class driving school classes should be available to everyone, regardless of their financial situation. After all, wouldn't the roads be a safer place is everyone out there had the best drivers education available? Now students in Comptonville Academy or Forest Charter can get the best drivers ed for less when they go to Drivers Ed Direct for their driver's ed requirement. Our online, CA DMV approved course is the best in the business and, for a low low price, students everywhere in Nevada County can now afford the best.

How Drivers Ed Works in the State of California
Taking drivers ed online with Drivers Ed Direct is the easy, fun, and educational way to fulfill your drivers education requirement in Nevada City. Here's what you need to do:
Go online and sign up in minutes for our Quick drivers ed course.
Read educational online lessons filled with interactive tutorials
Pass our online final exam from the comfort of your Nevada City home - you have many attempts to pass!
When you pass, your completion certificate ships to your home in Nevada City.
Take your drivers ed certificate, along with other DMV paperwork (we'll list them out for you) to the closest Nevada County DMV.
Pass your written permit test at the DMV and you go home with your permit that day (p.s. - this is when they take your picture for the license, so look sharp!)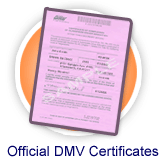 The Benefits of an Internet Based Drivers Education Course
Here are some compelling reasons students in the Mother Lode country should take their drivers ed course online versus sitting in a boring classroom:
Online classes allow you to stay at your Nevada City home
Online classes are more flexible and can be worked around your schedule
Our Quick driver ed class is highly affordable
A DMV study concluded that internet courses better prepare students than classroom courses for their permit exam
Our online program is continually updated and always fresh with recent driving information
More than Just Quick Drivers Education
At Drivers Ed Direct, we believe drivers education doesn't end the day you get your license. The truth is, the first 500 miles that a Nevada City teen drives by themselves are the most dangerous miles they will ever drive in their lives. Teens will still need guidance from their parents and their driving school many months after they earn their driving privilege. Parents and teens can take advantage of the many resources available at Drivers Ed Direct designed to keep our students throughout the Mother Lode country, past and present, informed and up to date with current driving laws and issues. We are committed to ensuring the well-being of future driving adults from Comptonville Academy or Forest Charter.
---
Dismissing Nevada County Court Tickets
Got a traffic ticket in Nevada County? Get it removed from your CA DMV driving record when you complete an approved traffic school course online at TrafficSchool.com. All lessons and final exam can be taken online and even get confirmation of the ticket dismissal from your DMV record. It's the smart way to go to traffic school in Nevada City.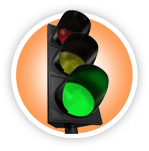 More Driving Resources for Nevada City Teen Drivers

Unlike several years ago, today's driver can accomplish a lot of routine DMV related tasks from home without having to drive to the physical Nevada City DMV office. Changing your address, ordering tags, downloading DMV applications, and scheduling appointments can all be done with a few clicks and key strokes. Checkout DrivingLinks.com today to see how the internet is making your life easier when it comes to driving.
Moving Outside of the Mother Lode country?
No matter where you will be driving in California, Drivers Ed Direct has the perfect drivers ed for you. Our Quick course is approved for every city in Grass Valley, North Auburn, Auburn, Lincoln, Linda, Olivehurst, Marysville, Yuba City, Oroville, Rocklin, South Yuba City, Roseville, Placerville, Citrus Heights, and Cameron Park and every high school, even those not found in the Nevada City area. In fact, no matter where you live in California, we have a course that will help you successfully earn your permit and drivers license.