Popular Drivers Ed For Salinas High School Teens
When it comes to convenience and simplicity, no other driving school can compete with Drivers Ed Direct's Popular drivers education course. Our program is the 100% online solution for busy Monterey County teens who want the flexibility of completing their Salinas DMV requirements according to their own schedule. Besides being easy to access, our course is also easy to use for any student, whether or not they are computer literate. Each chapter is laid out in an easy to follow manner and interactive tutorials make it easy to avoid boredom. It's the easiest drivers ed in Monterey Bay Area!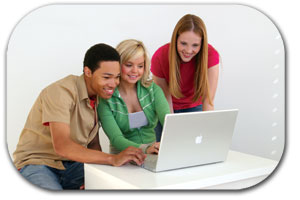 Monterey County Drivers Ed - Priced Low - No Coupons Needed!
Here's our promise to Salinas parents: we will provide your son or daughter with the highest quality drivers education at a price that you can feel great about. In fact, our prices are so low that we are willing to price match with any of our competitors offering a California DMV Approved Drivers Ed Course. But before you give us or any other driving school in Monterey Bay Area your money, do some research. Whether you read independent reviews on Yelp, customer feedback on Facebook, or simply visit our industry best website, you'll see why we are considered both the most affordable and the best quality driving school in Monterey County.
Salinas Driver's Ed
Popular Drivers Education offers an online drivers education course for California teens. If you live in Monterey County or in Marina, Seaside, Monterey, Pacific Grove, Gonzales, Watsonville, Hollister, Gilroy, Aptos, Soledad, Capitola, Soquel, Santa Cruz, Morgan Hill, and Scotts Valley, your teen can receive quality online education with our program. In addition, parents can sit along side their teen and observe how the program runs. If a parent decides this is not the right program for their student, we have a 'Try it before you buy it' policy so parents can be at ease knowing that they do not have to pay for a program they feel does not suit their child. However, we believe our course is something both teen and parent will be happy with.

More than Just Popular Drivers Education
Get more than just your average driver education experience when you select Drivers Ed Direct as your Salinas driving school. Browse our website for free resources that other driving school in Monterey Bay Area just don't offer. We have an ongoing and update drivers education article database, online driving games, free DMV practice exams, web videos, and engaging programs like our highly touted Respect Reality Driving Campaign for Monterey County Teens. See what the buzz is about and why we're not just another run-of-the-mill driving school.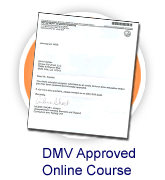 Monterey County, CA DMV Approved Drivers Ed
Before paying for any drivers ed program, whether it be online or in a classroom, make sure the course you are registering for is approved by the Monterey County DMV. Any legitimate school should be able to show you their DMV approval letter that verifies that their Popular course will actually earn you the completion certificate you need to obtain a learner's permit. You can view Drivers Ed Direct's DMV Approval letter here: Salinas, CA DMV Approval Letter
Free DMV Practice Tests
Trying to find sample driver's license tests online? Looking for examples of the DMV permit test? Drivers Ed Direct gives Salinas teens access to a wide variety of practice tests for free when they register for our Popular drivers education course. No matter where you live in Marina, Seaside, Monterey, Pacific Grove, Gonzales, Watsonville, Hollister, Gilroy, Aptos, Soledad, Capitola, Soquel, Santa Cruz, Morgan Hill, and Scotts Valley, you can take our example quizzes from anywhere. Since we offer an unlimited amount of tests, you can keep practicing for the real exam as many times as you need!
---
Salinas Traffic Tickets
Pulled over in Monterey County for speeding? Don't pay your ticket without going to traffic school first! TrafficSchool.com, Monterey Bay Area's leading traffic school, can help you save your driving record by eliminating the negligent operator points from your driving record. So give TrafficSchool.com a try and avoid any costly increases in your auto insurance premiums.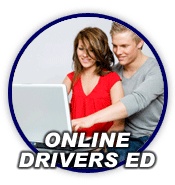 Driving Resources for Salinas Motorists

DrivingLinks.com is a great resource when you need anything related to driving. Whether you are looking for used cars in Salinas, insurance quotes in Monterey County, traffic school in Monterey Bay Area, or driving safety information for California, Florida, or any other state, DrivingLinks.com has you covered.
Learning to Drive Outside of Monterey Bay Area California
Our internet driver training program is California Department of Motor Vehicles approved for each and every city in the state. Whether you live in Monterey County, somewhere in Monterey Bay Area, or in another part of the state all together - you can take our course! We've helped students at Alisal High School, Everette Alvarez High School, Monterey County Home Charter, North Salinas High School, Salinas High School, Norte Dame High School, Palma High School, Prunedale Christian Academy, Temple Philadelphia Christian Academy or Winham Street Christian Academy obtain their learner permit, but we've also helped literally hundreds of thousands