Online Drivers Education vs. Classroom Drivers Education
These days, teenagers have schedules that contain so many extra curricular activities. From singing lessons to football practice, their time is limited and some do not get the chance to fulfill their drivers education requirement because they simply do not have the time. With Low Cost Online Drivers Education, teenagers in Fort Bragg can complete the course because it's available whenever they have time. All they need to do is register and begin. They can pay now or later.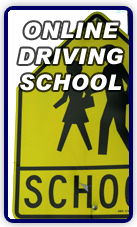 Mendocino County Driver's Ed
Mendocino County Drivers Education is a convenient way for teens to meet their requirements to earn their driving permit. Teens who live in Mendocino County can take the course that is schedule-friendly. There is no need for them to rearrange their schedule for this course. It is available 24/7 and can be worked on in between their other activities.
Driver Safety Resources from Drivers Ed Direct
At Drivers Ed Direct, we believe drivers education doesn't end the day you get your license. The truth is, the first 500 miles that a Fort Bragg teen drives by themselves are the most dangerous miles they will ever drive in their lives. Teens will still need guidance from their parents and their driving school many months after they earn their driving privilege. Parents and teens can take advantage of the many resources available at Drivers Ed Direct designed to keep our students throughout Northern California, past and present, informed and up to date with current driving laws and issues. We are committed to ensuring the well-being of future driving adults from Fort Bragg High School.

Lowest Priced Drivers Ed in Fort Bragg
Here's our promise to Fort Bragg parents: we will provide your son or daughter with the highest quality drivers education at a price that you can feel great about. In fact, our prices are so low that we are willing to price match with any of our competitors offering a California DMV Approved Drivers Ed Course. But before you give us or any other driving school in Northern California your money, do some research. Whether you read independent reviews on Yelp, customer feedback on Facebook, or simply visit our industry best website, you'll see why we are considered both the most affordable and the best quality driving school in Mendocino County.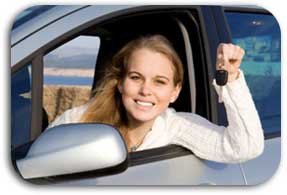 Simple Drivers Ed in Mendocino County
We've been helping Northern California high school teens keep drivers education simple for years. You don't need to get a ride, not do you need books, pens, papers, or a pillow for when you fall asleep watching bad driving school videos from the 60's. With Driver's Ed Directs online driving school course, Fort Bragg teens can fulfill their entire CADMV drivers ed requirement from home, school, or any other place an internet connection can be found. This convenience and ease of use actually enhances learning and allows students to go at there own pace without rushing through or sleeping through the material.
Mendocino County Drivers Education Eligibility Requirements
Who is eligible to take our Low Cost driver education curriculum? Any teen living in California that wants to earn a learners permit and driver license. Technically, Fort Bragg teens cannot earn a permit until they turn fifteen and a half, so it makes most sense to wait until you are at least 15 before beginning our online course.
---
Driving Resources for Fort Bragg High School Teens

Looking for an online driving guide to help you navigate the roadways in Mendocino County? DrivingLinks.com has a plethora of online resources for the Fort Bragg driver, both young and old. Teens can benefit from the online driving handbooks, drivers ed resources, and driving games. Mature drivers can find online traffic schools, defensive driving classes, and printable DMV forms. Get help with all things driving at DrivingLinks.com.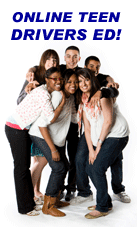 Learning to Drive Outside of Northern California California
It does not matter where you live in CA, our Low Cost drivers education curriculum is approved by the Mendocino County DMV and all other California DMV's throughout the state. Any student from North California to Southern California, from the West Coast to the Inland Empire, from Central California and beyond can take our online drivers education course to fulfill their teen driver's education component and to earn the official DMV certificate needed to earn a provisional driving permit.
Northern California Traffic School
Are you an adult driver in Fort Bragg that got ticketed for speeding, making an illegal turn, or committing another minor traffic violation? For most counties in California, our partner TrafficSchool.com can help you dismiss your ticket and keep the points off your record. In addition, an online traffic school can help you brush up on the driving laws learned while attending driving school in Mendocino County.