Completing the Drivers Ed Requirement in Bass Lake
It's amazing how may teens and parents in Bass Lake come to us, confused about the driver's licensing process in Madera County. It's really a simple process once the steps are clearly laid out. Here are the general steps one should take to earn a license in the San Joaquin Valley:
Sign up for our Internet drivers education class sometime before you turn 15½
Pass our online program to earn a completion certificate for the Bass Lake DMV
Take and pass your test at the DMV to earn your learner permit
Take lessons with a local Bass Lake driving school and practice for 6 months with your permit
After 6 months of practice and when you are at least 16, go the DMV to pass your driving test.
Pass your drive test and go home with your provisional license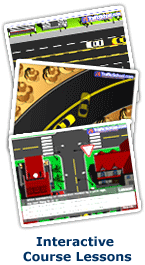 Internet Drivers Education
Internet Drivers Ed is the online solution for teens who are seeking a way to complete the requirement, but not have to attend a classroom course. A teen who attends Yosemite High School, Glacier High School Charter, Evergreen High School or Chawanakee Academy or lives in Bass Lake is eligible to take our course. If parents are worried that a teacher will not be in attendance during the online experience, parents or teens can call the customer service center when they need help. We have live representatives, waiting to assist you.
Practice DMV Tests - Online and Unlimited
Nervous about your upcoming permit test at your local Bass Lake DMV office? Don't be! If you choose Drivers Ed Direct as your driving school (like hundreds of other teens in Madera County already have), you will be well prepared to succeed on your written exam. Reading your driving handbook and completing our Internet drivers ed class will prepare you well, but taking our sample CADMV practice tests online will give you even more test-day confidence. Take as many practice tests as you want, we don't mind and we won't charge you a penny extra! Guess that's why students at Yosemite High School, Glacier High School Charter, Evergreen High School or Chawanakee Academy absolutely love our California licensed driving school.

The Online Drivers Ed Advantage
Taking drivers education on the Internet has become the gold standard for teens in Madera County wanting to earn a permit and learn the rules of the road as laid out by the California Department of Motor Vehicles. In fact, a CADMV study showed that teens receiving Internet computer based instruction actually retained information better and scored higher on their exit exams than students learning the same material in a classroom setting. Other of advantages of online instruction are also apparent, such as the huge low-cost benefit of taking drivers ed from home in Bass Lake. Whey spend the time and money on gas driving half way across the San Joaquin Valley when you can have a better education right from your own computer?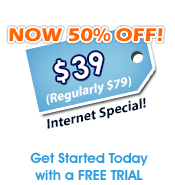 Bass Lake High School Drivers Education Requirements
Our Bass Lake DMV approved drivers education program is approved for all of Madera County, no matter if you are a private school student, public school student, or home school student. Students will be able to earn a driving permit at age fifteen and six months (15½), so taking and completing your drivers ed course prior to your 15½ birthday is highly recommended.
Easy to Understand Drivers Education for Bass Lake Students
Madera County Teens can complete their California drivers education requirement with Internet Online Drivers Education. If you participate in after school activities with Yosemite High School, Glacier High School Charter, Evergreen High School or Chawanakee Academy, our course will work well with your schedule because it's available all of the time. Login anytime and when you've completed as much as you want to, log off and your place will be saved.
---
Madera County Teens: Find Everything Driving Related Online

Did you know all of the things that can be accomplished right from the comfort of your own home in Bass Lake? If you were ticketed in Madera County, you can take traffic school online without having to go to a class or court. If you go to Yosemite High School, Glacier High School Charter, Evergreen High School or Chawanakee Academy and need your learner permit, you can take drivers ed online. Need DMV forms? Why wait in line at the Bass Lake DMV when you can down many forms over the internet. Do all this and more at DrivingLinks.com.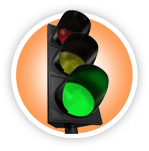 Bass Lake Traffic School
Got a traffic ticket in Madera County? Get it removed from your CA DMV driving record when you complete an approved traffic school course online at TrafficSchool.com. All lessons and final exam can be taken online and even get confirmation of the ticket dismissal from your DMV record. It's the smart way to go to traffic school in Bass Lake.
Need Drivers Ed, But Not a resident of the San Joaquin Valley?
Our internet driver training program is California Department of Motor Vehicles approved for each and every city in the state. Whether you live in Madera County, somewhere in the San Joaquin Valley, or in another part of the state all together - you can take our course! We've helped students at Yosemite High School, Glacier High School Charter, Evergreen High School or Chawanakee Academy obtain their learner permit, but we've also helped literally hundreds of thousands