South Gate Drivers Ed
South Gate Drivers Education is a convenient way for teens to meet their requirements to earn their driving permit. Teens who live in Los Angeles County can take the course that is schedule-friendly. There is no need for them to rearrange their schedule for this course. It is available 24/7 and can be worked on in between their other activities.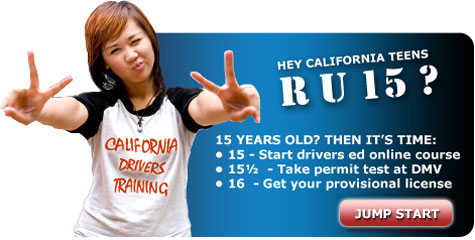 Completing the Driver's Ed Requirement in Los Angeles County
How to fulfill the South Gate, CA drivers education requirement is often misunderstood, but in all reality, it is a quite simple process. In a nut shell, here's what a teenager needs to do in order to earn a learner permit:
Enroll in a California DMV drivers education course
Fulfill the course requirements and pass the course's final exam in order to earn a DMV drivers ed certificate
Take your drivers ed certificate to the nearest Los Angeles County DMV office
Pass a multiple choice exam at the DMV; you are allowed to miss up to 8 questions
If you pass, you get your picture taken and go home with a paper learner's license that day.
Please note: Before driving with your permit, you must first complete your first lesson with a licensed driving school.
Drivers Ed Age Requirements for South Gate High School Teens
Who is eligible to take drivers education in Southern California? Any teen who will soon be turning fifteen-and-a-half and has the desire to earn a provisional permit. Our CA DMV approved course is a 30-hour equivalent course, so you will want to allow yourself plenty of time to complete it before you turn 15½. Our Convenient course is available to all teens, whether they attend International Studies Learning Center, South East High School, South Gate Senior High School, Faith Christian Academy or Academia Betel or are a home school student.

Why You Should Skip the Drivers Ed Classroom in South Gate
Today's South Gate teenagers have 2 choices for fulfilling their California Drivers Education requirement: attending a 30 hour classroom course or taking a Los Angeles County CA DMV approved Internet-based course. Besides being more affordable, more convenient, and self-paced, online drivers ed is also proven to better prepare teens for their written exams. According to a 2003 DMV study, teens completing a computer based drivers ed course versus a traditional drivers ed class actually scored higher on their exit tests.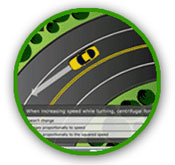 Free Practice Written DMV Permit Tests
Practice makes perfect, right? We like to think so, that's why we offer our students in South Gate unlimited, free online sample DMV tests. Take the example tests over and over again, until you feel comfortable with the different sets of multiple choice questions. Our free sample tests are never the same, thanks to our DMV sample test generator that uses a pool of over 200 DMV test questions and answers to formulate unique example test after unique example test. No matter where you call home in Los Angeles County, from South Gate to Walnut Park, Cudahy, Lynwood, Huntington Park, Bell, Maywood, Bell Gardens, Willowbrook, Compton, Commerce, Downey, Westmont, East Los Angeles, Paramount, and West Athens, our practice DMV permit tests are the best!
California DMV Approved Drivers Ed Course
Get the best drivers education in Southern California from the leader in approved online drivers education: Drivers Ed Direct. Our 30-hour program is South Gate DMV approved for all students in Los Angeles County. Get online at home, from a coffee shop, or from your school's computer lab. Now proudly teaching kids from International Studies Learning Center, South East High School, South Gate Senior High School, Faith Christian Academy or Academia Betel.
---
Need Drivers Ed, But Not a resident of Southern California?
Our internet driver training program is California Department of Motor Vehicles approved for each and every city in the state. Whether you live in Los Angeles County, somewhere in Southern California, or in another part of the state all together - you can take our course! We've helped students at International Studies Learning Center, South East High School, South Gate Senior High School, Faith Christian Academy or Academia Betel obtain their learner permit, but we've also helped literally hundreds of thousands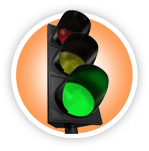 Traffic Ticket Class for Southern California
Pulled over in Los Angeles County for speeding? Don't pay your ticket without going to traffic school first! TrafficSchool.com, Southern California's leading traffic school, can help you save your driving record by eliminating the negligent operator points from your driving record. So give TrafficSchool.com a try and avoid any costly increases in your auto insurance premiums.
South Gate High School Driving Resources Online

Looking for more than just drivers education? At DrivingLinks.com, residents of Southern California can find a lot of helpful driving information. Things you can accomplish online include downloading California DMV forms, registering for traffic school for your South Gate traffic ticket, reading the latest driving laws, and more. Their website is free to browse and will save Los Angeles County drivers save time and money!