The Complete Drivers Education Experience
Traditional Corcoran driving schools have earned a reputation of having boring classes, minimal instruction, and a short-lived relationship with their driving students. Not Drivers Ed Direct. We aim to be the San Joaquin Valley's top driving school by offering Defensive driver education along with a lifetime of driving school resources to our students. We know that our students will still be learning to drive each and every day and we want to be there for them as they go along in their driving lives. We do this by offering ongoing driving resources, fostering safe driving programs, and keeping an open line of communication with students past and present through outlets like our e-news letters and Facebook.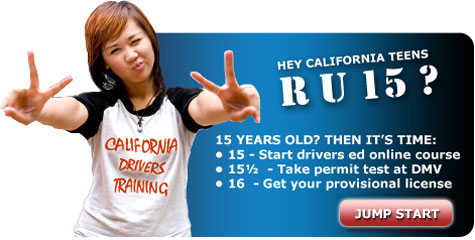 Corcoran High School Drivers Education Requirements
The Drivers Ed Direct Defensive drivers ed course can be taken by any teen in Corcoran, Tulare, Hanford, Lemoore, Visalia, Farmersville, Exeter, Lindsay, Delano, Kingsburg, Porterville, Dinuba, Avenal, Selma, Reedley, and Parlier who is about to turn 15½ (the minimum age that you may take your permit test at the Corcoran DMV). We recommend starting our DMV Approved drivers ed course sometime around your 15th birthday; that way you will be ready to go to the DMV when you turn 15½ and earn your learner's permit. Our course has been reviewed thoroughly by the Department of Motor Vehicles headquarters in Sacramento, CA and is approved for any age-eligible teens in the state looking to fulfill the drivers education requirement. So whether you are home schooled or attend Corcoran High School or Kings Lake Education Center, you can enroll in our course.
Why Drivers Ed Online?
Here are some compelling reasons students in the San Joaquin Valley should take their drivers ed course online versus sitting in a boring classroom:
Online classes allow you to stay at your Corcoran home
Online classes are more flexible and can be worked around your schedule
Our Defensive driver ed class is highly affordable
A DMV study concluded that internet courses better prepare students than classroom courses for their permit exam
Our online program is continually updated and always fresh with recent driving information

Defensive Drivers Ed For Corcoran High School Teens
Skip the boring class and fulfill your Corcoran drivers ed requirement with a computer instead with Drivers Ed Direct's 100% online course. Our Defensive course is hands down the best course when it comes to ease of use and flexibility. Since our program is totally online, you can literally do it from anywhere, at anytime. Furthermore, you can log-on and log-off at anytime as you go through our course and we'll save your progress. So stay home, kick back, and learn the rules of the road from your Kings County home.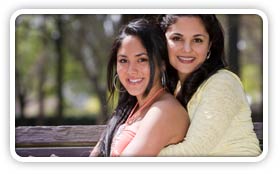 How Drivers Ed Works in the State of California
The DMV has set forth a set of rules and procedures designed to make new drivers educated and road ready before they start driving on our public roadways. The graduated drivers license program has helped thousands of teens in the San Joaquin Valley become a relatively safer group of drivers than teens just 20 years ago. In order to earn a license, teens must successfully complete the following:
Complete drivers education
Pass a written road rules test at the CA DMV
Take drivers training (in-car driving lessons)
Practice 50 hours minimum with their parents
Pass a driving examination at the DMV
Drivers Ed Direct, a licensed driving school in Corcoran and all of California, has the Defensive drivers ed class that can help you satisfy your drivers education requirement in full.
Kings County, CA DMV Approved Drivers Ed
Taking drivers ed online in Kings County is easy; the hard part is finding an online course that meets the DMV's rigorous approval standards. Drivers Ed Direct is proud to offer a Defensive course that is not only highly educational, it is also one of the few online course recognized and approved by the California DMV. Since the course is online, not students anywhere in Tulare, Hanford, Lemoore, Visalia, Farmersville, Exeter, Lindsay, Delano, Kingsburg, Porterville, Dinuba, Avenal, Selma, Reedley, and Parlier can get an approved course without having to travel anywhere.
---
Kings County Traffic School
Being a perfect driver can be challenging, and even the most careful driver is susceptible to the dreaded traffic ticket. In the even that you are cited for speeding in Corcoran or pulled over for running a red light in the San Joaquin Valley, TrafficSchool.com can help ease your pain. Sure, no one wants to go to traffic school, but if you have to go to traffic school (and you will want to, in order to avoid having the ticket go on your DMV driving record), TrafficSchool.com makes it as easy as possible by offering everything online and making the material easy to understand and the final exam easy to pass. Check out their Kings County Approved trafficschool class today!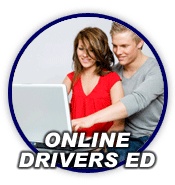 Corcoran High School Driving Resources Online

Drivers in Kings County looking for quality driving related resources need to visit DrivingLinks.com. Browse a wide variety of resources for every motorist, from beginner to expert. Check out what DMV's are located in the San Joaquin Valley and download forms from home instead of driving to your local Corcoran DMV.
Not Going to High School in Corcoran?
Learning to drive in California is finally convenient for everyone, no matter where you live. Whether living in a larger city like Corcoran, or in a smaller city somewhere outside of the San Joaquin Valley, high school students from any city in CA can easily fulfill their driver education requirement from the comfort of their own home. Our Defensive course is approved by the Department of Motor Vehicles and can be taken by any teen, regardless of where they live in California.