Free Practice Multiple Choice DMV Tests
Nervous about your upcoming permit test at your local Avenal DMV office? Don't be! If you choose Drivers Ed Direct as your driving school (like hundreds of other teens in Kings County already have), you will be well prepared to succeed on your written exam. Reading your driving handbook and completing our Home Study drivers ed class will prepare you well, but taking our sample CADMV practice tests online will give you even more test-day confidence. Take as many practice tests as you want, we don't mind and we won't charge you a penny extra! Guess that's why students at Avenal High School absolutely love our California licensed driving school.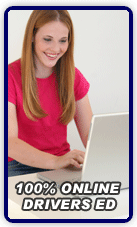 The Online Drivers Ed Advantage
Taking drivers education on the Internet has become the gold standard for teens in Kings County wanting to earn a permit and learn the rules of the road as laid out by the California Department of Motor Vehicles. In fact, a CADMV study showed that teens receiving Internet computer based instruction actually retained information better and scored higher on their exit exams than students learning the same material in a classroom setting. Other of advantages of online instruction are also apparent, such as the huge low-cost benefit of taking drivers ed from home in Avenal. Whey spend the time and money on gas driving half way across the San Joaquin Valley when you can have a better education right from your own computer?
So Much More than Home Study Driver's Ed
Traditional Avenal driving schools have earned a reputation of having boring classes, minimal instruction, and a short-lived relationship with their driving students. Not Drivers Ed Direct. We aim to be the San Joaquin Valley's top driving school by offering Home Study driver education along with a lifetime of driving school resources to our students. We know that our students will still be learning to drive each and every day and we want to be there for them as they go along in their driving lives. We do this by offering ongoing driving resources, fostering safe driving programs, and keeping an open line of communication with students past and present through outlets like our e-news letters and Facebook.

Affordable Drivers Ed in Kings County
Don't overpay for your drivers ed experience. Top quality drivers ed doesn't have to cost a small fortune. For high school students living in Avenal, Coalinga, Lemoore, Corcoran, Hanford, Tulare, Atascadero, Kingsburg, Selma, Kerman, Delano, Visalia, Wasco, Mendota, Parlier, and Fresno, drivers education can now be taken online at prices lower than ever before. Our course is California DMV approved, comes with an official completion certificate when you pass, and is priced much lower than what a traditional drivers education classroom costs.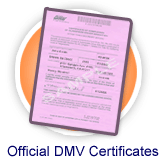 Nice and Easy Drivers Education for Avenal Teenagers
You're a busy Avenal teen, right? You've got school, sports, clubs, and a hundred other things taking up your time. The last thing you want to do is spend four 8-hour Saturdays locked in a stuffy traffic school classroom somewhere half way across Kings County. Wouldn't you rather get a better quality education without leaving home? Join the other students at Avenal High School who have already discovered the fastest, easiest, most convenient way to earn their driver's education certificate. Take your drivers ed online with the San Joaquin Valley leader in driving school services: Drivers Ed Direct!
How Online Drivers Education Works
The DMV has set forth a set of rules and procedures designed to make new drivers educated and road ready before they start driving on our public roadways. The graduated drivers license program has helped thousands of teens in the San Joaquin Valley become a relatively safer group of drivers than teens just 20 years ago. In order to earn a license, teens must successfully complete the following:
Complete drivers education
Pass a written road rules test at the CA DMV
Take drivers training (in-car driving lessons)
Practice 50 hours minimum with their parents
Pass a driving examination at the DMV
Drivers Ed Direct, a licensed driving school in Avenal and all of California, has the Home Study drivers ed class that can help you satisfy your drivers education requirement in full.
---
Avenal Traffic Tickets
Were you driving a little too fast on a Kings County highway and got caught by a Avenal police officer? Don't ignore your citation and let your driving record suffer. By completing a Kings County approved traffic school course with TrafficSchool.com, you can have most moving violations removed from your driving records, helping you to keep your insurance rates from rising and your license from being suspended.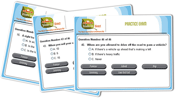 Not From the San Joaquin Valley?
Our internet driver training program is California Department of Motor Vehicles approved for each and every city in the state. Whether you live in Kings County, somewhere in the San Joaquin Valley, or in another part of the state all together - you can take our course! We've helped students at Avenal High School obtain their learner permit, but we've also helped literally hundreds of thousands
More Driving Resources for Avenal Teen Drivers

Visit DrivingLinks.com online to find DMV information specific to your state. You can also find other online driving resources like Avenal traffic school classes, driving laws, driving statistics, and links to free driving games.