Mojave Driver's Education
Mojave Driver Ed offers a web-based course that can be taken anywhere a teen has a laptop and internet access. The course is California DMV approved and completion certificates will be accepted by the DMV for teens to take their written test to receive their driving permit. Once their permit is received, it must be signed by a licensed or authorized driving instructor before they can use it. Our course is authorized for students who attend Douglas or Mojave Senior High School or live in Kern County.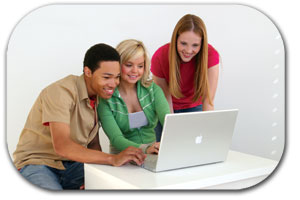 Discounted Drivers Ed - Approved For all of Mojave
If your teenager lives in the San Joaquin Valley, he or she is eligible to take our California Department of Motor Vehicles approved drivers education course. Make no mistake, there is a big difference in completing a California approved course versus one that is not approved. Specific guidelines must be followed with the California DMV and proof of completion is a must for teenagers to qualify to take the written exam. In addition to meeting specifications with California, our self-paced course provides top quality driver ed and is entirely online.
The Benefits of an Internet Based Drivers Education Course
Many parents in Mojave question whether an online driver ed program can deliver the same level of education as found in a driver education classroom setting. The truth is, according to an official California DMV study, online driver's ed was found to be more effective in helping teens remember road rules when compared to teens taught in a classroom. This news comes as a surprise to many in Kern County, but when one thinks about the benefits online education offers, it's really no surprise how effective it can be. Today's Mojave High School teens respond well to anything technology driven, including drivers ed. The freedom of being able to take the course around their schedule, without having to sleep through boring lectures, is a huge advantage. Also, students love the interaction and fresh take on driving an online education offers.

Free Practice Multiple Choice DMV Tests
In addition to our outstanding, Discounted drivers education program, we also offer our students practice DMV tests at no additional costs. Our sample DMV tests are different than the small set of example tests you can get from the Mojave Department of Motor Vehicles or from the official Kern County DMV website. Our practice test questions are made from our database of over 150 DMV test answers and questions. If you want to succeed on your DMV test the first time, come to Drivers Ed Direct: the best driving school in the San Joaquin Valley.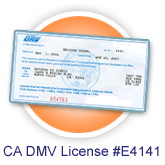 Drivers Ed Age Requirements for Mojave High School Teens
Mojave teens are eligible to earn a provisional permit when they turn 15½ and can earn a provisional license when they turn 16. It is recommended that teens begin their drivers education program when they turn 15, which gives students 6 months to complete their drivers ed course, read the CADMV handbook, and prepare for the written permit exam at a qualified DMV in Kern County.
Get Great Drivers Ed and More!
Learning to drive is one of the most important milestones in any Mojave teen's life. Just ask one of the hundreds of students from Douglas or Mojave Senior High School. Some eagerly anticipate getting their license, while other Kern County teens are scared to get on the road. At Drivers Ed Direct, we cater to all teens by providing our students with all of the tools they need to be a success when they start driving alone. Our Discounted drivers education program teaches them the rules of the road and our online articles, blogs, and mentoring programs provide another important layer of insight into the world of driving. Well rounded drivers with the confidence they need to navigate our California roads safely and responsibly. That's what we're all about, from Mojave to California City, Tehachapi, Lancaster, Quartz Hill, Palmdale, Arvin, Lamont, Ridgecrest, Santa Clarita, Bakersfield, Oildale, Adelanto, San Fernando, La Canada Flintridge, and Altadena.
---
Dismissing Kern County Court Tickets
Got a traffic ticket in Kern County? Get it removed from your CA DMV driving record when you complete an approved traffic school course online at TrafficSchool.com. All lessons and final exam can be taken online and even get confirmation of the ticket dismissal from your DMV record. It's the smart way to go to traffic school in Mojave.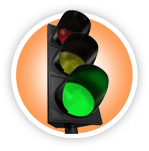 Moving Outside of the San Joaquin Valley?
Looking for the leading driving school in Mojave, California City, Tehachapi, Lancaster, Quartz Hill, Palmdale, Arvin, Lamont, Ridgecrest, Santa Clarita, Bakersfield, Oildale, Adelanto, San Fernando, La Canada Flintridge, and Altadena? Look no further! DriversEdDirect.com is your complete Discounted solution for fulfilling your drivers ed requirement. Even if you don't live in Kern County, our drivers education is the best there is. The truth is, our online driver's education program is approved for all of California. No matter what county or city you call home, we can help you earn your practice permit the easy, online way.
More Driving Help for Drivers in Mojave

Before you hit the road, make sure you're fully prepared with the latest in driving resources from DrivingLinks.com. Find car insurance quotes, insurance companies in Mojave, local DMV office information, driver handbooks, and Kern County traffic school, driving school, and drivers education resources.