Free Practice Multiple Choice DMV Tests
Free DMV practice tests! Just another perk from Drivers Ed Direct when you take our On-line drivers education course. Use our practice test simulator to help better prepare you for your big permit test day at the Bishop DMV. Our practice tests are multiple choice and include questions almost identical to the real permit test questions.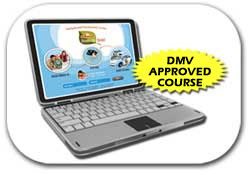 Nice and Easy Drivers Education for Bishop Teenagers
Are you a Bishop high school student with a heavy school load? Or maybe you are super busy with school clubs, athletics, or after school activities? If so, then you probably don't have a lot of extra time to drive back and forth to some out or the way drivers ed class somewhere in East Central California. Why not take your drivers ed class from home, when you want to? Our On-line course is as simple as can be: you sign up online, take the course online, and login and logout whenever and wherever you choose. Join students in Bishop High School or Jill Kinmont Boothe who already know that Drivers Ed Direct is the fun, easy way to earn your learner's permit.
We Deliver On-line Drivers Ed and Much More!
Drivers Ed Direct isn't just about getting your money and then pushing you out onto East Central California roads to fend for yourself. We genuinely want you to become a great driver. In addition to our On-line drivers ed, we equip our students with other tools and resources to make their driving lives easier. Our live support is available to help you answer any driving questions, our website is filled with supplementary driving articles, teen safety resources, and even some games geared towards teaching you to park. See for yourself why we are rated so well by third party sites like the Inyo County, CA Better Business Bureau and by independent reviews from Yelp.com in Bishop.

Inyo County Driver Ed
On-line Drivers Ed offers an online course that is approved for teens who live in Bishop. The Department of Motor Vehicles of California approved course can help teens with a strong start to their lifetime of driving. With reading and lessons, teens will retain important information that they will need in order to take their written test and rules of the road that they will need to pass their driving test. If you're unsure this is the course for you, try our no obligation ' try it before you buy it' option.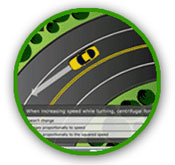 How To Complete the Drivers Education Requirement in Bishop
The On-line Drivers Ed Direct course is simple to register for, simple to take, and simple to complete. We are committed to helping you every step of the way and give you the guidance you need to proceed to the DMV. Here is how our online program works, beginning to end:
Enroll in out On-line drivers ed, it takes just a few minutes
Read each section; at the end of each section there is a short multiple choice exam
When finished with the program sections, there is a comprehensive final exam that you will have multiple attempts to pass; once you pass the final, we send you your drivers ed completion certificate
Take our simulated sample permit tests before you go to the Bishop DMV to take your test
Go to the DMV (age 15½ minimum) and take your written permit test!
CADMV Approved Drivers Education
Choosing a On-line drivers ed course in Bishop can be tough given the amount of "Driving Schools" offering courses online. Don't be fooled by a low-quality start-up company that offers prices to good to be true. Chances are that they either don't have their own drivers ed course or that their course is not DMV approved for Inyo County students. If the latter is true, then you will not be able to obtain a driving permit using their course. Drivers Ed Direct only offers a one-of-a-kind, CADMV Approved, online drivers ed program. See why we're the preferred choice in over 100 high schools, including Bishop High School or Jill Kinmont Boothe.
---
Inyo County Teens: Find Everything Driving Related Online

Drivers in Inyo County looking for quality driving related resources need to visit DrivingLinks.com. Browse a wide variety of resources for every motorist, from beginner to expert. Check out what DMV's are located in East Central California and download forms from home instead of driving to your local Bishop DMV.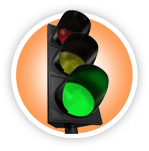 Dismissing Bishop Court Tickets
Got a traffic ticket in Inyo County? Get it removed from your CA DMV driving record when you complete an approved traffic school course online at TrafficSchool.com. All lessons and final exam can be taken online and even get confirmation of the ticket dismissal from your DMV record. It's the smart way to go to traffic school in Bishop.
Not Living in Bishop or in East Central California?
Not a resident of Bishop? Or maybe you are planning of moving outside of Inyo County soon and don't want to start drivers ed because you're concerned you'll have to do it all over again when you move into you're new home in another city. With Drivers Ed Direct, you get a drivers ed course that is approved across the entire state of California, so even if you change residences or move across county lines, you won't have to worry about your drivers ed course being lost. Since we're 100% online, you can pick up online from your new home without any down time or loss of course credit. We are the most convenient drivers education provider in East Central California and beyond!