Cheap Drivers Ed
As if you didn't love our Popular driver education class enough already, now we are offering students in Imperial County a special online discount of $5 when they use discount promo code "drive555"! Now you can get the best online course in Southern California for even less, only from Drivers Ed Direct!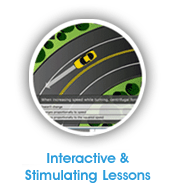 The Benefits of an Internet Based Drivers Education Course
Many parents in Winterhaven question whether an online driver ed program can deliver the same level of education as found in a driver education classroom setting. The truth is, according to an official California DMV study, online driver's ed was found to be more effective in helping teens remember road rules when compared to teens taught in a classroom. This news comes as a surprise to many in Imperial County, but when one thinks about the benefits online education offers, it's really no surprise how effective it can be. Today's Winterhaven High School teens respond well to anything technology driven, including drivers ed. The freedom of being able to take the course around their schedule, without having to sleep through boring lectures, is a huge advantage. Also, students love the interaction and fresh take on driving an online education offers.
Winterhaven DMV Approved Drivers Ed
When taking drivers education in Winterhaven, CA, you want to be sure that the course you select is approved by the California Department of Motor Vehicles. When you successfully complete a course approved by the CADMV, you earn an official drivers education completion certificate. You will need this completion certificate when you go to the Winterhaven DMV to take your written permit test. The Drivers Ed Direct Popular drivers education course is not only DMV approved, it goes above and beyond DMV requirements to make sure that your son or daughter not only passes the DMV test, but that they also gain the knowledge necessary to become a safe and responsible driver.

Drivers Ed Age Requirements for Winterhaven High School Teens
Who is eligible to take drivers education in Southern California? Any teen who will soon be turning fifteen-and-a-half and has the desire to earn a provisional permit. Our CA DMV approved course is a 30-hour equivalent course, so you will want to allow yourself plenty of time to complete it before you turn 15½. Our Popular course is available to all teens, whether they attend Bill M. Manes High School or San Pasqual Valley High School or are a home school student.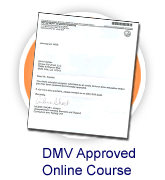 Practice Permit Exams Online
In addition to our outstanding, Popular drivers education program, we also offer our students practice DMV tests at no additional costs. Our sample DMV tests are different than the small set of example tests you can get from the Winterhaven Department of Motor Vehicles or from the official Imperial County DMV website. Our practice test questions are made from our database of over 150 DMV test answers and questions. If you want to succeed on your DMV test the first time, come to Drivers Ed Direct: the best driving school in Southern California.
More than Just Drivers Ed
Drivers Ed Direct delivers much more than your average driving school in Winterhaven. Besides providing Winterhaven HS teens with an amazing drivers education experience, we also do our part to make our students the most informed and responsible drivers they can be. We sponsor teen safety awareness program (like our original Respect Reality Pledge for Change), publish articles and news letters with driving law updates, and strive to remain "driving partners" with our students long after they graduate by constantly updating our Driving School Facebook page with driving tips and news. We promise, we offer more than just another Popular driving school class... much more!
---
Not Attending Winterhaven High School?
It does not matter where you live in CA, our Popular drivers education curriculum is approved by the Imperial County DMV and all other California DMV's throughout the state. Any student from North California to Southern California, from the West Coast to the Inland Empire, from Central California and beyond can take our online drivers education course to fulfill their teen driver's education component and to earn the official DMV certificate needed to earn a provisional driving permit.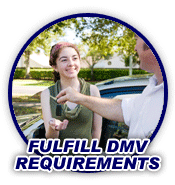 Imperial County High School Driving Resources and Information Online

Unlike several years ago, today's driver can accomplish a lot of routine DMV related tasks from home without having to drive to the physical Winterhaven DMV office. Changing your address, ordering tags, downloading DMV applications, and scheduling appointments can all be done with a few clicks and key strokes. Checkout DrivingLinks.com today to see how the internet is making your life easier when it comes to driving.
Southern California Traffic School
Online traffic school is an excellent option for Winterhaven motorists looking for an inexpensive, Imperial County Approved, and highly convenient way to dismiss a traffic citation. TrafficSchool.com has been helping drivers throughout Southern California, in cities like Holtville, Mayflower, Westmorland, and Bernice, dismiss traffic citation points for over 15 years! Choose the trusted leader in online traffic school and ensure that your driving record is kept in good order.