Free CA Practice DMV Tests
Free DMV practice tests! Just another perk from Drivers Ed Direct when you take our Online drivers education course. Use our practice test simulator to help better prepare you for your big permit test day at the Brawley DMV. Our practice tests are multiple choice and include questions almost identical to the real permit test questions.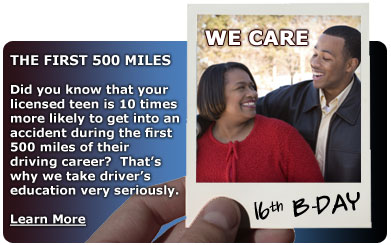 The Complete Drivers Education Experience
What's the Drivers Ed Direct difference? Is it our Online drivers ed course? Is it our team of knowledgeable and helpful teachers, mentors, and driving instructors? Or is it our unmatched wealth of driving resources online? The truth is, the Drivers Ed Direct difference is all of the above, and more. We like to think that the main difference is how much we actually care about our students in Brawley, Imperial County, and all of Southern California. Check out the rave reviews we get on our testimonials page, via Facebook, and on Yelp. You won't find another driving school out there with such a deep commitment to customer satisfaction, guaranteed.
Imperial County Driver's Ed
Imperial County Drivers Education is a convenient way for teens to meet their requirements to earn their driving permit. Teens who live in Imperial County can take the course that is schedule-friendly. There is no need for them to rearrange their schedule for this course. It is available 24/7 and can be worked on in between their other activities.

Drivers Education Eligibility Requirements for Brawley Teens
Our Brawley DMV approved drivers education program is approved for all of Imperial County, no matter if you are a private school student, public school student, or home school student. Students will be able to earn a driving permit at age fifteen and six months (15½), so taking and completing your drivers ed course prior to your 15½ birthday is highly recommended.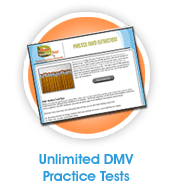 Brawley DMV Approved Drivers Ed
Searching for an approved drivers education course in Brawley is a good starting point for any teen looking to earn their California driver's license. If students do not take a CA DMV Approved drivers ed program, they will not be allowed to earn their learner permit when they go to the Brawley DMV to take their written test. Our Online drivers ed is the ideal solution for any age appropriate high school student (at least 15½) within Imperial County.
Online Drivers Education vs. Classroom Drivers Education
Many parents in Brawley question whether an online driver ed program can deliver the same level of education as found in a driver education classroom setting. The truth is, according to an official California DMV study, online driver's ed was found to be more effective in helping teens remember road rules when compared to teens taught in a classroom. This news comes as a surprise to many in Imperial County, but when one thinks about the benefits online education offers, it's really no surprise how effective it can be. Today's Brawley High School teens respond well to anything technology driven, including drivers ed. The freedom of being able to take the course around their schedule, without having to sleep through boring lectures, is a huge advantage. Also, students love the interaction and fresh take on driving an online education offers.
---
Not Going to High School in Brawley?
It does not matter where you live in CA, our Online drivers education curriculum is approved by the Imperial County DMV and all other California DMV's throughout the state. Any student from North California to Southern California, from the West Coast to the Inland Empire, from Central California and beyond can take our online drivers education course to fulfill their teen driver's education component and to earn the official DMV certificate needed to earn a provisional driving permit.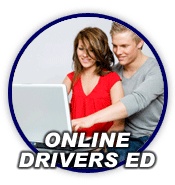 Imperial County Traffic School
Were you driving a little too fast on a Imperial County highway and got caught by a Brawley police officer? Don't ignore your citation and let your driving record suffer. By completing a Imperial County approved traffic school course with TrafficSchool.com, you can have most moving violations removed from your driving records, helping you to keep your insurance rates from rising and your license from being suspended.
Imperial County High School Driving Resources and Information Online

Visit DrivingLinks.com online to find DMV information specific to your state. You can also find other online driving resources like Brawley traffic school classes, driving laws, driving statistics, and links to free driving games.