Affordable Drivers Ed in Fresno County
Get more. Pay less. It's truly that simple when you choose Drivers Ed Direct as your drivers ed solution in Firebaugh. We have a nice low course price for our Internet course, and we even offer price matching if you happen to find another DMV Approved course elsewhere for less. So why not sign up for our low cost course when you know it's the best source available on the internet? Looking for a nice discount? If you are a student at El Puente High School or Firebaugh High School, you can use coupon promotion code "low5" and save an additional 5$ off your already affordable course price.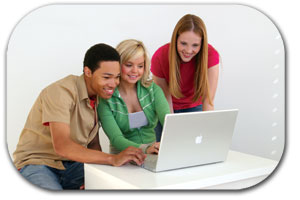 CA DMV Approved Drivers Ed for All of Fresno County
When taking drivers education in Firebaugh, CA, you want to be sure that the course you select is approved by the California Department of Motor Vehicles. When you successfully complete a course approved by the CADMV, you earn an official drivers education completion certificate. You will need this completion certificate when you go to the Firebaugh DMV to take your written permit test. The Drivers Ed Direct Internet drivers education course is not only DMV approved, it goes above and beyond DMV requirements to make sure that your son or daughter not only passes the DMV test, but that they also gain the knowledge necessary to become a safe and responsible driver.
Why Drivers Ed Online?
Taking drivers education on the Internet has become the gold standard for teens in Fresno County wanting to earn a permit and learn the rules of the road as laid out by the California Department of Motor Vehicles. In fact, a CADMV study showed that teens receiving Internet computer based instruction actually retained information better and scored higher on their exit exams than students learning the same material in a classroom setting. Other of advantages of online instruction are also apparent, such as the huge low-cost benefit of taking drivers ed from home in Firebaugh. Whey spend the time and money on gas driving half way across the San Joaquin Valley when you can have a better education right from your own computer?

How Online Drivers Education Works
Ready to earn your drivers license? For most teens, the process starts around the age of 15 by taking a Internet drivers ed program. When a teenager in Firebaugh turns 15½, they are legally old enough to earn a learning permit. After earning their permit, teens must take a minimum of 6 hours drivers training with a Department of Motor Vehicles licensed driving school in the San Joaquin Valley. In addition, teens must practice 50+ hours with their parents over a 6+ month period. When a teen turns 16 years old and had fulfilled all of their drivers ed and drivers training requirements, they can then schedule an appointment at the Firebaugh DMV to take their license test. After taking the driver's license test (which is taken in-car), a passing student will go home with a temporary driver's license that same day.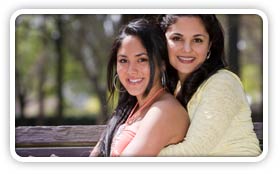 Internet Drivers Education
Introducing a Firebaugh Drivers Education program that helps teens in Fresno County meet their California drivers education requirement without leaving home. With DriversEdDirect.com's online drivers ed class, students from El Puente High School or Firebaugh High School can take our CADMV approved drivers ed class from any computer with internet access. Our course is high in quality, educational, and captivating. Students will learn important driving concepts through reading well organized chapters, completing interactive tutorials, passing quizzes, and taking a final exam. Our course also comes with unlimited practice DMV tests. If you want your son or daughter to be well educated before getting behind the wheel of a car, then our affordable online course is perfect for you.
Drivers Education Eligibility Requirements for Firebaugh Teens
Firebaugh teens are eligible to earn a provisional permit when they turn 15½ and can earn a provisional license when they turn 16. It is recommended that teens begin their drivers education program when they turn 15, which gives students 6 months to complete their drivers ed course, read the CADMV handbook, and prepare for the written permit exam at a qualified DMV in Fresno County.
---
Need Drivers Ed, But Not a resident of the San Joaquin Valley?
Looking for the leading driving school in Firebaugh, Mendota, Chowchilla, Madera, Kerman, Los Banos, Merced, Atwater, Fresno, Livingston, Clovis, Turlock, Coalinga, Selma, Sanger, and Hollister? Look no further! DriversEdDirect.com is your complete Internet solution for fulfilling your drivers ed requirement. Even if you don't live in Fresno County, our drivers education is the best there is. The truth is, our online driver's education program is approved for all of California. No matter what county or city you call home, we can help you earn your practice permit the easy, online way.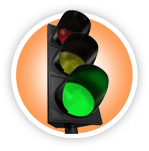 Driving Resources for Firebaugh High School Teens

Find a comprehensive collection of driving links and resources designed to make the driving life of the San Joaquin Valley residents easier and more efficient. Hop online to choose a traffic school for your Fresno County ticket or find a driving school in Firebaugh for your teen. You can also download DMV forms, play driving flash games, and read articles related to driving.
Fresno County Tickets
Were you driving a little too fast on a Fresno County highway and got caught by a Firebaugh police officer? Don't ignore your citation and let your driving record suffer. By completing a Fresno County approved traffic school course with TrafficSchool.com, you can have most moving violations removed from your driving records, helping you to keep your insurance rates from rising and your license from being suspended.