Easy Drivers Education in South Lake Tahoe
Skip the boring class and fulfill your South Lake Tahoe drivers ed requirement with a computer instead with Drivers Ed Direct's 100% online course. Our Easy course is hands down the best course when it comes to ease of use and flexibility. Since our program is totally online, you can literally do it from anywhere, at anytime. Furthermore, you can log-on and log-off at anytime as you go through our course and we'll save your progress. So stay home, kick back, and learn the rules of the road from your El Dorado County home.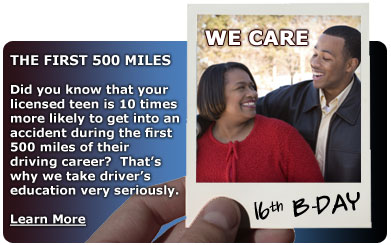 South Lake Tahoe High School Drivers Education Requirements
Who is eligible for Easy drivers ed? Any teen living in El Dorado County, California. That's right, no matter where you live in the Gold Country, you can take our course. If you go to high school in Blue Ridge, Mt. Tallac High School or The Walden School, you are eligible. If you are a home school or home study student in South Lake Tahoe, you can take our online course. Live in nearby cities like Carson City, Truckee, Sparks, Placerville, Sun Valley, Cameron Park, Auburn, North Auburn, Fernley, NV Grass Valley, Folsom, Rocklin, Orangevale, and Lincoln? You can also take our internet drivers ed course to fulfill your California DMV driver education requirement.
Affordable Drivers Education
Besides being an effective educational resource, our Easy driver safety course is also a desirable drivers education alternative because it doesn't cost as much as the traditional classroom drivers ed. Instead of commuting to and from some out of the way driving school classroom in El Dorado County, stay right at your home in South Lake Tahoe and take our online driver's ed course for less. Besides saving with our already low-priced, discounted online course; you'll save gas money, commuting time, and won't have to worry about dealing with traffic hassles. It's no wonder Drivers Ed Direct is quickly becoming the leading choice for Blue Ridge, Mt. Tallac High School or The Walden School teens.

DMV Approved Drivers Ed for South Lake Tahoe High School Students
Taking drivers ed online in El Dorado County is easy; the hard part is finding an online course that meets the DMV's rigorous approval standards. Drivers Ed Direct is proud to offer a Easy course that is not only highly educational, it is also one of the few online course recognized and approved by the California DMV. Since the course is online, not students anywhere in Carson City, Truckee, Sparks, Placerville, Sun Valley, Cameron Park, Auburn, North Auburn, Fernley, NV Grass Valley, Folsom, Rocklin, Orangevale, and Lincoln can get an approved course without having to travel anywhere.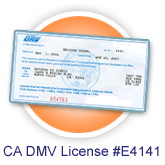 Completing the Driver's Ed Requirement in El Dorado County
Fulfilling your CA DMV requirements in El Dorado County doesn't have to complicated and confusing. With our online Drivers Ed Course, the process is quite simple really. All you need to do in order to earn a learners permit is the following:
Sign up for our Easy program online
Complete the entire program online, including out multiple choice final exam
Walk in to the South Lake Tahoe DMV and take a written permit test
If you successfully pass your exam, you will earn your learner's permit.
A DMV clerk will take your photo for your eventual license and send you on your way.
More than Just Easy Drivers Education
Traditional South Lake Tahoe driving schools have earned a reputation of having boring classes, minimal instruction, and a short-lived relationship with their driving students. Not Drivers Ed Direct. We aim to be the Gold Country's top driving school by offering Easy driver education along with a lifetime of driving school resources to our students. We know that our students will still be learning to drive each and every day and we want to be there for them as they go along in their driving lives. We do this by offering ongoing driving resources, fostering safe driving programs, and keeping an open line of communication with students past and present through outlets like our e-news letters and Facebook.
---
Dismissing South Lake Tahoe Court Tickets
It happens. You're driving down a road in South Lake Tahoe and you lose track of your speedometer. You look in your review mirror and the unwelcome sight of sirens is flashing and a El Dorado County sheriff is beckoning you to pull over. 15 minutes later you are on your way with a traffic ticket in hand and your driving record ruined, right? Not necessarily! A single traffic ticket doesn't have to be the end of your status as a good driver. By completing the TrafficSchool.com online defensive driving course, you can actually have the ticket dismissed from your record and your insurance company will never know you were cited... meaning your insurance rates will never increase!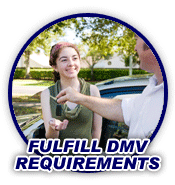 Not From South Lake Tahoe?
Our Drivers Education course has been approved by the California Department of Motor Vehicles for any age-appropriate teen meeting today's driver licensing requirements. Whether you are from South Lake Tahoe, somewhere else in El Dorado County, or anywhere in the Gold Country; you can complete our courses online to meet your driver's ed requirement. Not from a the Gold Country high school like Blue Ridge, Mt. Tallac High School or The Walden School? Not a problem, we have classes for soon-to-be teen drivers across all of California:
Driving Links for South Lake Tahoe HS Students

No matter if you are a new driver or a seasoned road warrior, DrivingLinks.com has the resources you need to make life on the road just a little bit easier. Learn traffic safety laws, enroll in El Dorado County defensive driving classes, play interactive driving games, locate the South Lake Tahoe DMV, and download DMV forms... get it all online without having to leave your home.