Practice DMV Tests - Online and Unlimited
In addition to our outstanding, Discounted drivers education program, we also offer our students practice DMV tests at no additional costs. Our sample DMV tests are different than the small set of example tests you can get from the San Andreas Department of Motor Vehicles or from the official Calaveras County DMV website. Our practice test questions are made from our database of over 150 DMV test answers and questions. If you want to succeed on your DMV test the first time, come to Drivers Ed Direct: the best driving school in the Gold Country.

Get Great Drivers Ed and More!
What's the Drivers Ed Direct difference? Is it our Discounted drivers ed course? Is it our team of knowledgeable and helpful teachers, mentors, and driving instructors? Or is it our unmatched wealth of driving resources online? The truth is, the Drivers Ed Direct difference is all of the above, and more. We like to think that the main difference is how much we actually care about our students in San Andreas, Calaveras County, and all of the Gold Country. Check out the rave reviews we get on our testimonials page, via Facebook, and on Yelp. You won't find another driving school out there with such a deep commitment to customer satisfaction, guaranteed.
Why San Andreas Teenagers Should Take Online Drivers Education
These days, teenagers have schedules that contain so many extra curricular activities. From singing lessons to football practice, their time is limited and some do not get the chance to fulfill their drivers education requirement because they simply do not have the time. With Discounted Online Drivers Education, teenagers in San Andreas can complete the course because it's available whenever they have time. All they need to do is register and begin. They can pay now or later.

Driver's Education Guide for San Andreas Teenagers
Fulfilling your CA DMV requirements in Calaveras County doesn't have to complicated and confusing. With our online Drivers Ed Course, the process is quite simple really. All you need to do in order to earn a learners permit is the following:
Sign up for our Discounted program online
Complete the entire program online, including out multiple choice final exam
Walk in to the San Andreas DMV and take a written permit test
If you successfully pass your exam, you will earn your learner's permit.
A DMV clerk will take your photo for your eventual license and send you on your way.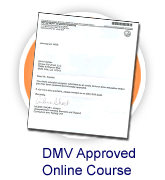 Discounted Drivers Education for Calaveras County Drivers
Skip the boring class and fulfill your San Andreas drivers ed requirement with a computer instead with Drivers Ed Direct's 100% online course. Our Discounted course is hands down the best course when it comes to ease of use and flexibility. Since our program is totally online, you can literally do it from anywhere, at anytime. Furthermore, you can log-on and log-off at anytime as you go through our course and we'll save your progress. So stay home, kick back, and learn the rules of the road from your Calaveras County home.
Lowest Priced Drivers Ed in San Andreas
Besides being an effective educational resource, our Discounted driver safety course is also a desirable drivers education alternative because it doesn't cost as much as the traditional classroom drivers ed. Instead of commuting to and from some out of the way driving school classroom in Calaveras County, stay right at your home in San Andreas and take our online driver's ed course for less. Besides saving with our already low-priced, discounted online course; you'll save gas money, commuting time, and won't have to worry about dealing with traffic hassles. It's no wonder Drivers Ed Direct is quickly becoming the leading choice for Calaveras High School, Gold Strike High School, Mountain Oaks and Oakendell Community High School teens.
---
Need Drivers Ed, But Not a resident of the Gold Country?
No matter where you will be driving in California, Drivers Ed Direct has the perfect drivers ed for you. Our Discounted course is approved for every city in Calaveritas, Fourth Crossing, Valley Springs, Paloma, Mokelumne Hill, and Happy Valley and every high school, even those not found in the San Andreas area. In fact, no matter where you live in California, we have a course that will help you successfully earn your permit and drivers license.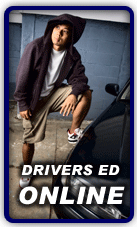 More Driving Help for Drivers in San Andreas

DrivingLinks.com is a great resource when you need anything related to driving. Whether you are looking for used cars in San Andreas, insurance quotes in Calaveras County, traffic school in the Gold Country, or driving safety information for California, Florida, or any other state, DrivingLinks.com has you covered.
San Andreas Traffic Tickets
Were you driving a little too fast on a Calaveras County highway and got caught by a San Andreas police officer? Don't ignore your citation and let your driving record suffer. By completing a Calaveras County approved traffic school course with TrafficSchool.com, you can have most moving violations removed from your driving records, helping you to keep your insurance rates from rising and your license from being suspended.