Affordable Drivers Ed in Calaveras County
We feel that first class driving school classes should be available to everyone, regardless of their financial situation. After all, wouldn't the roads be a safer place is everyone out there had the best drivers education available? Now students in Bret Harte Union High School and Calaveras County Special Education (selpa) can get the best drivers ed for less when they go to Drivers Ed Direct for their driver's ed requirement. Our online, CA DMV approved course is the best in the business and, for a low low price, students everywhere in Calaveras County can now afford the best.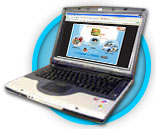 More than Just Drivers Ed
You get more that just Quick drivers ed at DriversEdDirect.com. Our Angels Camp students can also access tools and resources designed to make them as prepared as possible when facing the challenges they will encounter on the road. Our Respect Reality program is a Teen Safety Awareness program designed to education teens in Calaveras County about dangers like distracted driving and drunk driving. We also have parking simulation games that help Angels Camp teens learn how to park. Get it all at Drivers Ed Direct!
How To Complete the Drivers Education Requirement in Angels Camp
Not sure how to earn a driver's license? No matter where you live in Calaveras County, from Angels Camp to Carson Hill, Vallecito, Melones, Tuttletown, Carmen City, and La Honda Park, the process is the same for all teenagers in the state of CA:
Enroll in our Quick drivers education class (100% online)
Complete drivers ed to earn a DMV certificate
Go to the DMV and pass a written permit test
Complete your drivers training requirement (driving school lessons and practice with parents)
Pass a driving test at a qualified DMV in Calaveras County
.
If you are a student at Bret Harte Union High School and Calaveras County Special Education (selpa), then you can earn your permit at 15½ and a driver's license when you turn 16 (if all DMV requirements have been met).

Online Drivers Education vs. Classroom Drivers Education
Taking drivers education on the Internet has become the gold standard for teens in Calaveras County wanting to earn a permit and learn the rules of the road as laid out by the California Department of Motor Vehicles. In fact, a CADMV study showed that teens receiving Internet computer based instruction actually retained information better and scored higher on their exit exams than students learning the same material in a classroom setting. Other of advantages of online instruction are also apparent, such as the huge low-cost benefit of taking drivers ed from home in Angels Camp. Whey spend the time and money on gas driving half way across the Gold Country when you can have a better education right from your own computer?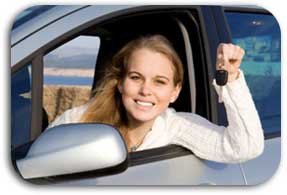 Who Qualifies for Drivers Education in Calaveras County?
Who is eligible for Quick drivers ed? Any teen living in Calaveras County, California. That's right, no matter where you live in the Gold Country, you can take our course. If you go to high school in Bret Harte Union High School and Calaveras County Special Education (selpa), you are eligible. If you are a home school or home study student in Angels Camp, you can take our online course. Live in nearby cities like Carson Hill, Vallecito, Melones, Tuttletown, Carmen City, and La Honda Park? You can also take our internet drivers ed course to fulfill your California DMV driver education requirement.
Simple Drivers Ed in Angels Camp
Why take a break from the traditional drivers ed classroom? Because no Calaveras County teen wants to spend 30 hours in a dark, packed classroom listening to Billy Bob lecturing about road rules and watching driving school videos from 1970. With Drivers Ed Direct's Quick driving school program, you are allowed to take your drivers education course when you want to and where you want to. If you can get online in Angels Camp, then you can complete our course with ease. All chapters are informational, engaging, and well organized. You're in total control and can complete the course at your own pace, login and out when you choose.
---
More Driving Help for Drivers in Angels Camp

Before you hit the road, make sure you're fully prepared with the latest in driving resources from DrivingLinks.com. Find car insurance quotes, insurance companies in Angels Camp, local DMV office information, driver handbooks, and Calaveras County traffic school, driving school, and drivers education resources.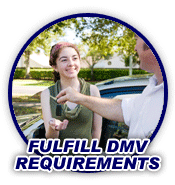 Dismissing Calaveras County Court Tickets
Got a traffic ticket in Calaveras County? Get it removed from your CA DMV driving record when you complete an approved traffic school course online at TrafficSchool.com. All lessons and final exam can be taken online and even get confirmation of the ticket dismissal from your DMV record. It's the smart way to go to traffic school in Angels Camp.
Not Living in Angels Camp or in the Gold Country?
Drivers Ed Direct is not only the top driving school in the Gold Country, we are a highly respected driving school across all of California and have even garnered national media attention on such shows as The Tonight Show, Dr. Phil, Jimmy Kimmel, and NBC news. No matter where you live in the state of California, you can enroll in our Quick drivers ed and know you are getting the same quality education as all of our students, even those living outside of Angels Camp. Our goal is to save the world, one new driver at a time... including you!