Jackson Teen Driver Resources
Drivers Ed Direct delivers much more than your average driving school in Jackson. Besides providing Jackson HS teens with an amazing drivers education experience, we also do our part to make our students the most informed and responsible drivers they can be. We sponsor teen safety awareness program (like our original Respect Reality Pledge for Change), publish articles and news letters with driving law updates, and strive to remain "driving partners" with our students long after they graduate by constantly updating our Driving School Facebook page with driving tips and news. We promise, we offer more than just another CA driving school class... much more!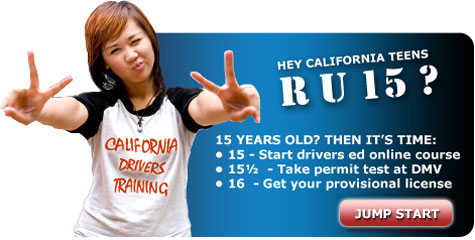 CA Drivers Ed in Jackson
You're a busy Jackson teen, right? You've got school, sports, clubs, and a hundred other things taking up your time. The last thing you want to do is spend four 8-hour Saturdays locked in a stuffy traffic school classroom somewhere half way across Amador County. Wouldn't you rather get a better quality education without leaving home? Join the other students at Amador High School or Argonaut High School who have already discovered the fastest, easiest, most convenient way to earn their driver's education certificate. Take your drivers ed online with Central leader in driving school services: Drivers Ed Direct!
The Online Drivers Ed Advantage
Here are some compelling reasons students in Central should take their drivers ed course online versus sitting in a boring classroom:
Online classes allow you to stay at your Jackson home
Online classes are more flexible and can be worked around your schedule
Our CA driver ed class is highly affordable
A DMV study concluded that internet courses better prepare students than classroom courses for their permit exam
Our online program is continually updated and always fresh with recent driving information

Jackson Driver's Ed
Jackson Driver Ed offers a web-based course that can be taken anywhere a teen has a laptop and internet access. The course is California DMV approved and completion certificates will be accepted by the DMV for teens to take their written test to receive their driving permit. Once their permit is received, it must be signed by a licensed or authorized driving instructor before they can use it. Our course is authorized for students who attend Amador High School or Argonaut High School or live in Amador County.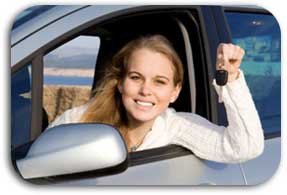 How Online Drivers Education Works
Taking drivers ed online with Drivers Ed Direct is the easy, fun, and educational way to fulfill your drivers education requirement in Jackson. Here's what you need to do:
Go online and sign up in minutes for our CA drivers ed course.
Read educational online lessons filled with interactive tutorials
Pass our online final exam from the comfort of your Jackson home - you have many attempts to pass!
When you pass, your completion certificate ships to your home in Jackson.
Take your drivers ed certificate, along with other DMV paperwork (we'll list them out for you) to the closest Amador County DMV.
Pass your written permit test at the DMV and you go home with your permit that day (p.s. - this is when they take your picture for the license, so look sharp!)
Low Cost Jackson Drivers Education
Don't overpay for your drivers ed experience. Top quality drivers ed doesn't have to cost a small fortune. For high school students living in Jackson, Cameron Park, Placerville, Galt, Lodi, Folsom, Elk Grove, Rancho Cordova, Orangevale, Fair Oaks, Rosemont, La Riviera, Carmichael, Florin, Garden Acres, and Citrus Heights, drivers education can now be taken online at prices lower than ever before. Our course is California DMV approved, comes with an official completion certificate when you pass, and is priced much lower than what a traditional drivers education classroom costs.
---
Amador County Tickets
Are you an adult driver in Jackson that got ticketed for speeding, making an illegal turn, or committing another minor traffic violation? For most counties in California, our partner TrafficSchool.com can help you dismiss your ticket and keep the points off your record. In addition, an online traffic school can help you brush up on the driving laws learned while attending driving school in Amador County.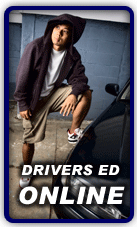 Driving Links for Jackson HS Students

Drivers in Amador County looking for quality driving related resources need to visit DrivingLinks.com. Browse a wide variety of resources for every motorist, from beginner to expert. Check out what DMV's are located in Central and download forms from home instead of driving to your local Jackson DMV.
Not Attending Jackson High School?
Not a resident of Jackson? Or maybe you are planning of moving outside of Amador County soon and don't want to start drivers ed because you're concerned you'll have to do it all over again when you move into you're new home in another city. With Drivers Ed Direct, you get a drivers ed course that is approved across the entire state of California, so even if you change residences or move across county lines, you won't have to worry about your drivers ed course being lost. Since we're 100% online, you can pick up online from your new home without any down time or loss of course credit. We are the most convenient drivers education provider in Central and beyond!