Driver's Education Guide for Markleeville Teenagers
Ready to earn your drivers license? For most teens, the process starts around the age of 15 by taking a Popular drivers ed program. When a teenager in Markleeville turns 15½, they are legally old enough to earn a learning permit. After earning their permit, teens must take a minimum of 6 hours drivers training with a Department of Motor Vehicles licensed driving school in the Sierra Nevada. In addition, teens must practice 50+ hours with their parents over a 6+ month period. When a teen turns 16 years old and had fulfilled all of their drivers ed and drivers training requirements, they can then schedule an appointment at the Markleeville DMV to take their license test. After taking the driver's license test (which is taken in-car), a passing student will go home with a temporary driver's license that same day.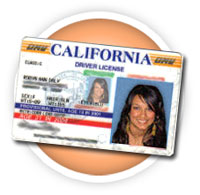 Simple Drivers Ed in Markleeville
Why take a break from the traditional drivers ed classroom? Because no Alpine County teen wants to spend 30 hours in a dark, packed classroom listening to Billy Bob lecturing about road rules and watching driving school videos from 1970. With Drivers Ed Direct's Popular driving school program, you are allowed to take your drivers education course when you want to and where you want to. If you can get online in Markleeville, then you can complete our course with ease. All chapters are informational, engaging, and well organized. You're in total control and can complete the course at your own pace, login and out when you choose.
Who Qualifies for Drivers Education in Alpine County?
Who is eligible to take our Popular driver education curriculum? Any teen living in California that wants to earn a learners permit and driver license. Technically, Markleeville teens cannot earn a permit until they turn fifteen and a half, so it makes most sense to wait until you are at least 15 before beginning our online course.
Cheap Drivers Ed
Popular drivers education can be highly educational without costing an arm and a leg. Our online course will save you money in many ways:
You won't have to drive back and forth to a classroom somewhere in Alpine County
Our course is 100% online; there are no books or video to buy
We have low overhead so we can charge you a low low price; we will even price match any other DMV approved course in the Sierra Nevada!
Our course doesn't expire, so you never have to worry about paying twice for the same course
.
Now you see why our high quality, lowest priced drivers ed course is the preferred course for students at Woodfords High School and Mt Sierra Christian Schools.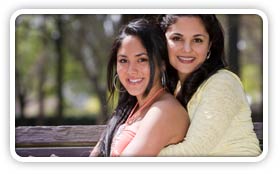 CA DMV Approved Drivers Ed
Get the best drivers education in the Sierra Nevada from the leader in approved online drivers education: Drivers Ed Direct. Our 30-hour program is Markleeville DMV approved for all students in Alpine County. Get online at home, from a coffee shop, or from your school's computer lab. Now proudly teaching kids from Woodfords High School and Mt Sierra Christian Schools.
Free DMV Practice Permit Tests
When preparing for the California DMV written test, our Popular Drivers Education Program comes with FREE DMV Practice Tests. The practice tests contain 46 multiple choice questions and covers topics like road rules, traffic signs, and driving regulations. Before you go to a Alpine County DMV for your test, take as many tests as you can and increase your chances of passing the first time.
---
Driving Resources for Markleeville High School Teens

Did you know all of the things that can be accomplished right from the comfort of your own home in Markleeville? If you were ticketed in Alpine County, you can take traffic school online without having to go to a class or court. If you go to Woodfords High School and Mt Sierra Christian Schools and need your learner permit, you can take drivers ed online. Need DMV forms? Why wait in line at the Markleeville DMV when you can down many forms over the internet. Do all this and more at DrivingLinks.com.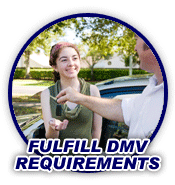 Not Going to High School in the Sierra Nevada?
Not a resident of Markleeville? Or maybe you are planning of moving outside of Alpine County soon and don't want to start drivers ed because you're concerned you'll have to do it all over again when you move into you're new home in another city. With Drivers Ed Direct, you get a drivers ed course that is approved across the entire state of California, so even if you change residences or move across county lines, you won't have to worry about your drivers ed course being lost. Since we're 100% online, you can pick up online from your new home without any down time or loss of course credit. We are the most convenient drivers education provider in the Sierra Nevada and beyond!
Markleeville Traffic Tickets
Being a perfect driver can be challenging, and even the most careful driver is susceptible to the dreaded traffic ticket. In the even that you are cited for speeding in Markleeville or pulled over for running a red light in the Sierra Nevada, TrafficSchool.com can help ease your pain. Sure, no one wants to go to traffic school, but if you have to go to traffic school (and you will want to, in order to avoid having the ticket go on your DMV driving record), TrafficSchool.com makes it as easy as possible by offering everything online and making the material easy to understand and the final exam easy to pass. Check out their Alpine County Approved trafficschool class today!