New from Drivers Ed Direct the PhDMV™ Test Prep App for iPhone and iPad. Practice for your CA DMV permit test with ease. Learning has never been so fun!
DMV Test Prep Center
In the DMV Test Prep Center you will answer questions taken from actual CA DMV permit tests! Take the test as many times as you want and review your answers until you can pass your permit test with ease! There are 10 tests in total and the first 2 tests are Free!
Hangdummy
Hangdummy is a new spin on an old classic. Learn the rules of the road while keeping the test dummy from falling to pieces! There are over 150 puzzles that will entertain and educate you! And the best part... it's completely Free!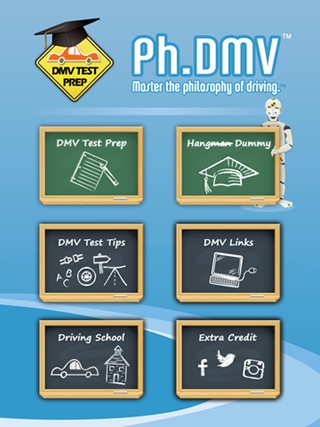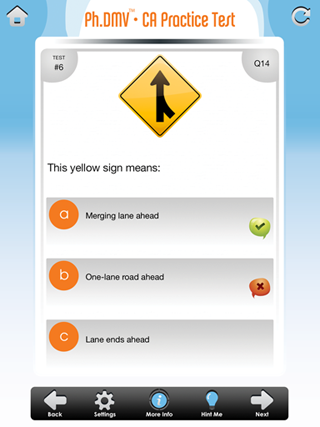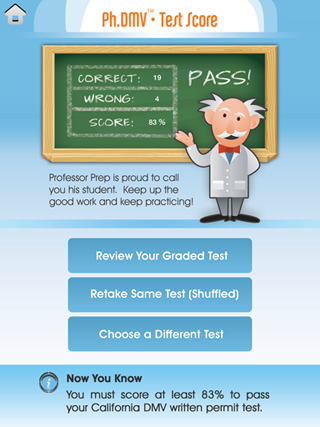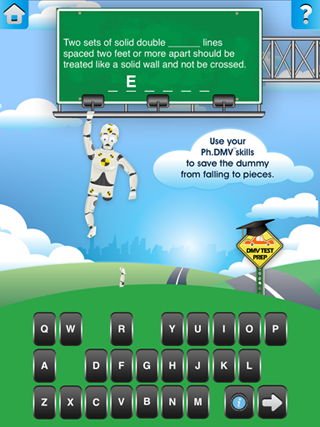 Brought to You by Drivers Ed Direct
Drivers Ed Direct has been helping CA teens get their learners permit and drivers license since 2005 with the use of innovative Online Drivers Education and high quality Behind the Wheel In-Car training.
Have questions? Need help? Contact us at info@driverseddirect.com.