Westlake Village Classroom Drivers Education vs. Online Drivers Ed
A California DMV study concluded that students taking online or computer based drivers ed actually out perform students taking drivers ed in a traditional classroom setting when comparing exit exam scores. The advantages of an online drivers ed course are obvious:
Today's Westlake Village students naturally gravitate towards technology driven teaching methods, like the Internet
Online classes allow students the ability to start and stop as their attention span changes, whereas in traditional driving school classrooms, students tend to zone out or sleep when they become bored
Driver education online is more affordable for obvious reasons: low overhead, no books, no money spent on gas, etc.
Online drivers ed is more convenient because you can do it right from your Westlake Village home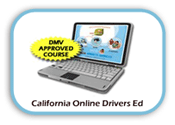 Easy to Understand Drivers Education for Westlake Village Students
Are you a Westlake Village high school student with a heavy school load? Or maybe you are super busy with school clubs, athletics, or after school activities? If so, then you probably don't have a lot of extra time to drive back and forth to some out or the way drivers ed class somewhere in Southern California. Why not take your drivers ed class from home, when you want to? Our Computer-based course is as simple as can be: you sign up online, take the course online, and login and logout whenever and wherever you choose. Join students in Westlake High School or Oaks Christian High School who already know that Drivers Ed Direct is the fun, easy way to earn your learner's permit.
Westlake Village Drivers Ed
Computer-based Drivers Education offers an online drivers education course for California teens. If you live in Ventura County or in Thousand Oaks, Agoura Hills, Oak Park, Newbury Park, Simi Valley, Calabasas, and Moorpark, your teen can receive quality online education with our program. In addition, parents can sit along side their teen and observe how the program runs. If a parent decides this is not the right program for their student, we have a 'Try it before you buy it' policy so parents can be at ease knowing that they do not have to pay for a program they feel does not suit their child. However, we believe our course is something both teen and parent will be happy with.

How Online Drivers Education Works
Ready to earn your drivers license? For most teens, the process starts around the age of 15 by taking a Computer-based drivers ed program. When a teenager in Westlake Village turns 15½, they are legally old enough to earn a learning permit. After earning their permit, teens must take a minimum of 6 hours drivers training with a Department of Motor Vehicles licensed driving school in Southern California. In addition, teens must practice 50+ hours with their parents over a 6+ month period. When a teen turns 16 years old and had fulfilled all of their drivers ed and drivers training requirements, they can then schedule an appointment at the Westlake Village DMV to take their license test. After taking the driver's license test (which is taken in-car), a passing student will go home with a temporary driver's license that same day.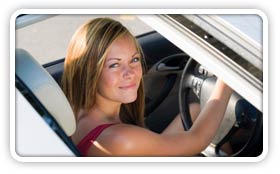 Drivers Ed Direct: A Driving School With Everything You Need
Drivers Ed Direct is available for driving lessons throughout Ventura County, specifically in Westlake Village, Thousand Oaks, Agoura Hills, Oak Park, Newbury Park, Simi Valley, Calabasas, and Moorpark. From our in-house customer service team, to our scheduling department to our driving instructors, excellent customer service is a must because our customers are a priority. We want you to have a pleasant experience throughout your time with us. We offer driving lessons in Southern California and in most cases, we will pick up students from Westlake High School or Oaks Christian High School. If you want the best Westlake Village driving school, the best driver training vehicles, and the best behind the wheel instruction, give us a call today.
Driving Instruction from the Best
With Drivers Ed Direct, our students can with our highly qualified instructors. We teach students of all ages and if you or a loved one needs to learn a specific maneuver or prepare for a drive test, let us know. Our instructors train for over 60 hours and many of them have been with our company for several years. You won't find a better group of driving instructors anywhere in Westlake Village. If you need to take a drive test, but have no one to take you, that's okay. Just ask us about our Westlake Village DMV Test Prep service and when you use this service, you have a choice to take your test in the Prius or the Escape SUV.
---
More Driving Resources for Westlake Village Teen Drivers

DrivingLinks.com is a great resource when you need anything related to driving. Whether you are looking for used cars in Westlake Village, insurance quotes in Ventura County, traffic school in Southern California, or driving safety information for California, Florida, or any other state, DrivingLinks.com has you covered.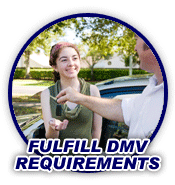 Westlake Village Traffic Tickets
If your driving record is important to you, you will inevitably want to do all you can to keep any negative points off it. By taking an accredited traffic school class in Westlake Village, you can have simple one-point traffic violations removed from your driving record. TrafficSchool.com has an online internet traffic school course that is approved by Ventura County to erase traffic citations. When quality, low prices, and being able to do traffic school from home matter to you, then TrafficSchool.com is the smartest choice you can make for dismissing a ticket.
Need Drivers Ed, But Not a resident of Southern California?
It does not matter where you live in CA, our Computer-based drivers education curriculum is approved by the Ventura County DMV and all other California DMV's throughout the state. Any student from North California to Southern California, from the West Coast to the Inland Empire, from Central California and beyond can take our online drivers education course to fulfill their teen driver's education component and to earn the official DMV certificate needed to earn a provisional driving permit.