Drivers Ed Discounts in Thousand Oaks
Looking for low priced teen traffic school in Thousand Oaks? Look no further! At Drivers Ed Direct, our prices can't be beat. Are course is already low priced because it is online and doesn't require extra overhead like classrooms and books. Not to mention that we will gladly price match with any other online course that is also Thousand Oaks DMV Approved!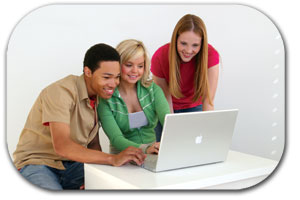 More than Just State Approved California Drivers Education
Drivers Ed Direct is your one stop shop for all things driving safety in Thousand Oaks, California. That's right, we are not just another one of the numerous driving schools in Ventura County whose only concern is taking your money and then disappearing from the face of the earth. Rather, Drivers Ed Direct views your driver training experience as a life-long relationship based on developing good driving habits and re-education of our students as driving laws continually change and road rules evolve. We feel it is our duty, as a member of your Thousand Oaks community, to teach students about the hazards and problems that our highways present. Learn more by exploring our Teen Driving Safety Portal "Respect Reality".
State Approved California Drivers Education in Thousand Oaks
Skip the boring class and fulfill your Thousand Oaks drivers ed requirement with a computer instead with Drivers Ed Direct's 100% online course. Our State Approved California course is hands down the best course when it comes to ease of use and flexibility. Since our program is totally online, you can literally do it from anywhere, at anytime. Furthermore, you can log-on and log-off at anytime as you go through our course and we'll save your progress. So stay home, kick back, and learn the rules of the road from your Ventura County home.

Am I Eligible for Online Drivers Ed?
Who is eligible for State Approved California drivers ed? Any teen living in Ventura County, California. That's right, no matter where you live in Southern California, you can take our course. If you go to high school in Thousand Oaks High School, Newbury Park High School, Westlake High School, Oaks Christian High School, La Reina High School or Hillcrest Christian School, you are eligible. If you are a home school or home study student in Thousand Oaks, you can take our online course. Live in nearby cities like Westlake Village, Agoura Hills, Simi Valley, Moorpark, Calabasas, Malibu, Camarillo, Fillmore, Santa Paula, Oxnard, Port Hueneme, Santa Monica, Santa Clarita, San Fernando, and Beverly Hills? You can also take our internet drivers ed course to fulfill your California DMV driver education requirement.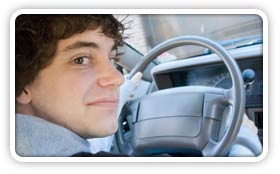 What Makes Drivers Ed Direct the Best Driving School in Thousand Oaks, CA
Having a tough time finding a Thousand Oaks driving school that meets all of your needs? When students sign up with Drivers Ed Direct, they have the opportunity to schedule with male or female instructors. They also have a choice of vehicles (Hybrid SUV or Toyota Prius) and can either schedule lessons over the phone or go online and request a date and time. If a student finds an instructor they prefer, they can put in a request for that instructor to handle all or most of their lessons. We also have pay-as-you-go options available to help keep the cost of learning to drive reasonable.
Driving Lessons in Thousand Oaks, CA
Drivers Ed Direct students come from all different parts of Southern California. Many of them attend Thousand Oaks High School, Newbury Park High School, Westlake High School, Oaks Christian High School, La Reina High School or Hillcrest Christian School and have referred their friends in Thousand Oaks to us. Our instructors use the 'mentor' approach which has proven to be successful with our students. Students tend to be more relaxed with this approach and have been able to retain and absorb information to help them pass the California DMV Driving Test with flying colors. Each driving lesson aims to teach progressively more challenging driving techniques. We start in a residential setting, move onto busier streets, and eventually go on the freeway when you child is ready. If you want to learn how to and more, then give the favorite driving school in Thousand Oaks a call!
---
Preserving Your Driving Record in Southern California
Did you get ticketed in Thousand Oaks? For most moving violations cited in Ventura County, eligible drivers can have the citation dismissed and keep the negligent operator point from appearing on their California Driving Record. TrafficSchool.com, the leading online traffic school provider in Southern California, has easy, educational, and Ventura County Court approved traffic school classes that you can take from the comfort of your own home. Visit TrafficSchool.com to learn more about their affordable internet classes and to read hundreds of testimonials from satisfied customers throughout California.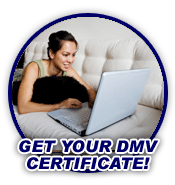 Not Going to High School in Thousand Oaks?
Our internet driver training program is California Department of Motor Vehicles approved for each and every city in the state. Whether you live in Ventura County, somewhere in Southern California, or in another part of the state all together - you can take our course! We've helped students at Thousand Oaks High School, Newbury Park High School, Westlake High School, Oaks Christian High School, La Reina High School or Hillcrest Christian School obtain their learner permit, but we've also helped literally hundreds of thousands
Online Thousand Oaks DMV Help and Other Driving Resources

Visit DrivingLinks.com online to find DMV information specific to your state. You can also find other online driving resources like Thousand Oaks traffic school classes, driving laws, driving statistics, and links to free driving games.