We Deliver Easy To Use Drivers Ed and Much More!
Tired of the same old Moorpark driving schools you have to choose from? Well be tired no more, Drivers Ed Direct is here! Make the switch to the favorite driving school of high schools everywhere, including Moorpark High School or The High School at Moorpark College . Our Easy To Use drivers ed is just simply better: we have an interactive course, free sample DMV tests, drunk driving awareness programs, downloadable DMV forms, and parking games. Why settle for the bare minimum when you can have it all, without overpaying for it? No matter where you live in Simi Valley, Camarillo, Fillmore, Thousand Oaks, Westlake Village, and Ventura, you won't find a better driving school in Ventura County.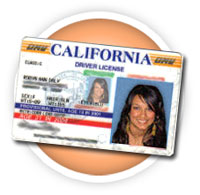 Easy To Use Drivers Education for Ventura County Drivers
You're a busy Moorpark teen, right? You've got school, sports, clubs, and a hundred other things taking up your time. The last thing you want to do is spend four 8-hour Saturdays locked in a stuffy traffic school classroom somewhere half way across Ventura County. Wouldn't you rather get a better quality education without leaving home? Join the other students at Moorpark High School or The High School at Moorpark College who have already discovered the fastest, easiest, most convenient way to earn their driver's education certificate. Take your drivers ed online with Southern California leader in driving school services: Drivers Ed Direct!
CA DMV Approved Drivers Ed for All of Ventura County
If your teenager lives in Southern California, he or she is eligible to take our California Department of Motor Vehicles approved drivers education course. Make no mistake, there is a big difference in completing a California approved course versus one that is not approved. Specific guidelines must be followed with the California DMV and proof of completion is a must for teenagers to qualify to take the written exam. In addition to meeting specifications with California, our self-paced course provides top quality driver ed and is entirely online.

Drivers Ed Age Requirements for Moorpark High School Teens
If you are at least 15½ years of age, can pass a vision exam, and have completed drivers education, you will be eligible to take a provisional permit test at the DMV in Moorpark. To fulfill the drivers ed requirement, you must complete a DMV approved course to earn a certificate of completion. You can start this course at any age, but remember you can not take the permit exam until you turn 15½. In Ventura County, most students begin drivers ed when they are 15 years old or older.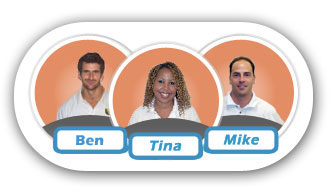 Our Driving School Instructors
Looking for a driving school in Moorpark with driving instructors that you can trust to teach driving and take good care of your son or daughter? All of our instructors are hand selected and reviewed thoroughly before we hire them. Besides being DMV licensed, they are drug tested, back-ground checked, and have prior experience working with kids. In fact, most of our referrals come from past students from Moorpark High School or The High School at Moorpark College that had a great instructor experience and then refer their friends and younger siblings to Drivers Ed Direct.
Moorpark, CA Driving School Lessons
Drivers Ed Direct is not your average Moorpark DMV Licensed Driving School. We teach all of the driving basics like turning, parking, lane changing and learning how to , but we also offer courses for advanced driving techniques as well. Our 6-hour program will teach you all of the basics and meets the minimum time requirements for earning a license in Ventura County. Our 10-hour and 20-hour programs cover all of the basics and also teach advanced skills like defensive driving, accident avoidance, and DMV test preparation.
---
Not Going to High School in Southern California?
Looking for the leading driving school in Moorpark, Simi Valley, Camarillo, Fillmore, Thousand Oaks, Westlake Village, and Ventura? Look no further! DriversEdDirect.com is your complete Easy To Use solution for fulfilling your drivers ed requirement. Even if you don't live in Ventura County, our drivers education is the best there is. The truth is, our online driver's education program is approved for all of California. No matter what county or city you call home, we can help you earn your practice permit the easy, online way.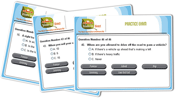 More Driving Resources for Moorpark Teen Drivers

Unlike several years ago, today's driver can accomplish a lot of routine DMV related tasks from home without having to drive to the physical Moorpark DMV office. Changing your address, ordering tags, downloading DMV applications, and scheduling appointments can all be done with a few clicks and key strokes. Checkout DrivingLinks.com today to see how the internet is making your life easier when it comes to driving.
Southern California Traffic School
Online traffic school is an excellent option for Moorpark motorists looking for an inexpensive, Ventura County Approved, and highly convenient way to dismiss a traffic citation. TrafficSchool.com has been helping drivers throughout Southern California, in cities like Simi Valley, Camarillo, Fillmore, Thousand Oaks, Westlake Village, and Ventura, dismiss traffic citation points for over 15 years! Choose the trusted leader in online traffic school and ensure that your driving record is kept in good order.