The Online Drivers Ed Advantage
Learning the rules of the road and California traffic laws can be a 30-hour long, boring process when students at AGBU Manoogian-Demirdjian School are forced to sit in a traditional Winnetka driving school classroom. When students become disengaged, the knowledge they need to learn is lost and their ability to become the best driver they can be is harmed. By electing to take a CA DMV approved online drivers ed course, students are able to break the course up into smaller sections and learn the material at their own pace. Furthermore, our drivers ed course is packed with interactive lessons and well written curriculum designed to engage our students attention so they succeed on their DMV test and when they one day become licensed drivers out on the open road.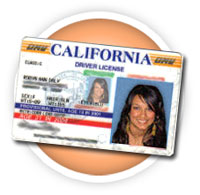 Learn how to for less!
Looking for low priced teen traffic school in Winnetka? Look no further! At Drivers Ed Direct, our prices can't be beat. Are course is already low priced because it is online and doesn't require extra overhead like classrooms and books. Not to mention that we will gladly price match with any other online course that is also Winnetka DMV Approved!
Entirely Online Drivers Ed
Winnetka Drivers Education is best way to complete drivers education without having to attend a classroom course. If the teenager attends AGBU Manoogian-Demirdjian School or lives in Los Angeles County, then our course will fulfill their requirement for drivers education. The course is self-paced and can be worked on anytime the teen's schedule permits. If the teen needs to take a break, no problem. The teen can log off of the program and their place will be saved. Once they return to the course, the teen will pick-up where they left off.
Free Practice Written DMV Permit Tests
In addition to our outstanding, Entirely Online drivers education program, we also offer our students practice DMV tests at no additional costs. Our sample DMV tests are different than the small set of example tests you can get from the Winnetka Department of Motor Vehicles or from the official Los Angeles County DMV website. Our practice test questions are made from our database of over 150 DMV test answers and questions. If you want to succeed on your DMV test the first time, come to Drivers Ed Direct: the best driving school in the San Fernando Valley.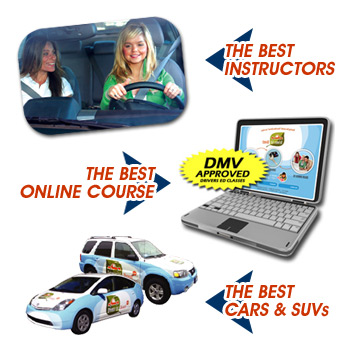 Student Driver Training in Winnetka
Looking for a driving school in the San Fernando Valley where your teenager will not have to share their driving time and 'piggy back' lessons with another students? Drivers Ed Direct offers private lessons to students of all ages. Whether you live, work, or play in Winnetka, Drivers Ed Direct can pick up and drop off in that location because of our wide coverage area. In fact, we strongly believe that you won't find a better driving school in Winnetka that can meet all of your needs. If you would like to learn how to , just ask and we will make sure our highly qualified instructors cover that request.
Patient, Friendly, and Experienced Driving Instructors
We know that you want to feel good about leaving your son or daughter in our care for their 2 hour driving lesson. At Drivers Ed Direct, we take hiring our driving instructors very seriously. We only consider driving school candidates that have prior experience working with kids. In addition, all potential employees have to pass a drug screening and a thorough department of justice background check. Also, each driving instructor must earn their DMV instructors license from the California DMV and completes 60+ hours of training from our in-house training program. Simply put, we only hire the best instructors and have over 25 qualified male and female instructors for you to choose from. You won't find a better driving school anywhere in Winnetka.
---
Los Angeles County Traffic School
Are you an adult driver in Winnetka that got ticketed for speeding, making an illegal turn, or committing another minor traffic violation? For most counties in California, our partner TrafficSchool.com can help you dismiss your ticket and keep the points off your record. In addition, an online traffic school can help you brush up on the driving laws learned while attending driving school in Los Angeles County.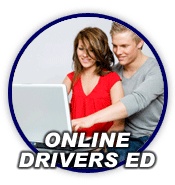 Los Angeles County High School Driving Resources and Information Online

Before you hit the road, make sure you're fully prepared with the latest in driving resources from DrivingLinks.com. Find car insurance quotes, insurance companies in Winnetka, local DMV office information, driver handbooks, and Los Angeles County traffic school, driving school, and drivers education resources.
Not From the San Fernando Valley?
Our internet driver training program is California Department of Motor Vehicles approved for each and every city in the state. Whether you live in Los Angeles County, somewhere in the San Fernando Valley, or in another part of the state all together - you can take our course! We've helped students at AGBU Manoogian-Demirdjian School obtain their learner permit, but we've also helped literally hundreds of thousands