Affordable Drivers Education
Quality drivers education can be highly educational without costing an arm and a leg. Our online course will save you money in many ways:
You won't have to drive back and forth to a classroom somewhere in Los Angeles County
Our course is 100% online; there are no books or video to buy
We have low overhead so we can charge you a low low price; we will even price match any other DMV approved course in the San Fernando Valley!
Our course doesn't expire, so you never have to worry about paying twice for the same course
.
Now you see why our high quality, lowest priced drivers ed course is the preferred course for students at Panorama High School, St. Genevieve High School or Cal Burke High School.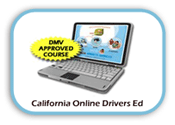 California DMV Approved Driver's Ed
Get the best drivers education in the San Fernando Valley from the leader in approved online drivers education: Drivers Ed Direct. Our 30-hour program is Panorama City DMV approved for all students in Los Angeles County. Get online at home, from a coffee shop, or from your school's computer lab. Now proudly teaching kids from Panorama High School, St. Genevieve High School or Cal Burke High School.
Quality Drivers Ed
Panorama City Drivers Education can assist teenager drivers with their drivers education requirement if they live in the San Fernando Valley. Once the teenager driver completes the course, our offices are alerted and will process the certificate of completion on the next business day. As long as the teenager drivers is 15 1/2 years old and possesses the certificate, they can take their written test to receive their permit.

Drivers Ed Age Requirements for Panorama City High School Teens
In California, teenagers must be 15½ before they can earn a learner's driving permit. With this said, it makes most sense for teens to begin their drivers education when they turn 15. This will give them ample time to familiarize themselves with the rules of the road, read the driver handbook, and take several practice DMV tests before going to your local Panorama City DMV to take the written permit test. Our Quality driver education program is approved for any teen in Los Angeles County, whether you are home schooled or attend Panorama High School, St. Genevieve High School or Cal Burke High School.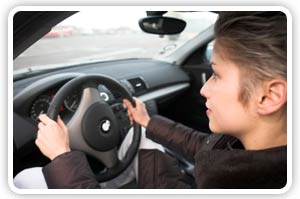 Fulfill Your Panorama City Drivers Training Requirement
Drivers Ed Direct is not your average Panorama City DMV Licensed Driving School. We teach all of the driving basics like turning, parking, lane changing and learning how to , but we also offer courses for advanced driving techniques as well. Our 6-hour program will teach you all of the basics and meets the minimum time requirements for earning a license in Los Angeles County. Our 10-hour and 20-hour programs cover all of the basics and also teach advanced skills like defensive driving, accident avoidance, and DMV test preparation.
Highly Trained, Professional Driving Instructors
With Drivers Ed Direct, our students can with our highly qualified instructors. We teach students of all ages and if you or a loved one needs to learn a specific maneuver or prepare for a drive test, let us know. Our instructors train for over 60 hours and many of them have been with our company for several years. You won't find a better group of driving instructors anywhere in Panorama City. If you need to take a drive test, but have no one to take you, that's okay. Just ask us about our Panorama City DMV Test Prep service and when you use this service, you have a choice to take your test in the Prius or the Escape SUV.
---
Los Angeles County Traffic School
Did you get ticketed in Panorama City? For most moving violations cited in Los Angeles County, eligible drivers can have the citation dismissed and keep the negligent operator point from appearing on their California Driving Record. TrafficSchool.com, the leading online traffic school provider in the San Fernando Valley, has easy, educational, and Los Angeles County Court approved traffic school classes that you can take from the comfort of your own home. Visit TrafficSchool.com to learn more about their affordable internet classes and to read hundreds of testimonials from satisfied customers throughout California.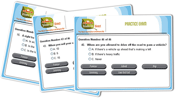 Learn To Drive Anywhere the San Fernando Valley or Beyond!
Drivers Ed Direct is not only the top driving school in the San Fernando Valley, we are a highly respected driving school across all of California and have even garnered national media attention on such shows as The Tonight Show, Dr. Phil, Jimmy Kimmel, and NBC news. No matter where you live in the state of California, you can enroll in our Quality drivers ed and know you are getting the same quality education as all of our students, even those living outside of Panorama City. Our goal is to save the world, one new driver at a time... including you!
Online Panorama City DMV Help and Other Driving Resources

Unlike several years ago, today's driver can accomplish a lot of routine DMV related tasks from home without having to drive to the physical Panorama City DMV office. Changing your address, ordering tags, downloading DMV applications, and scheduling appointments can all be done with a few clicks and key strokes. Checkout DrivingLinks.com today to see how the internet is making your life easier when it comes to driving.