California DMV Approved Driver's Ed
Choosing a Easy To Use drivers ed course in Pacoima can be tough given the amount of "Driving Schools" offering courses online. Don't be fooled by a low-quality start-up company that offers prices to good to be true. Chances are that they either don't have their own drivers ed course or that their course is not DMV approved for Los Angeles County students. If the latter is true, then you will not be able to obtain a driving permit using their course. Drivers Ed Direct only offers a one-of-a-kind, CADMV Approved, online drivers ed program. See why we're the preferred choice in over 100 high schools, including Discovery Charter Preparatory, Arleta High School or Vaughn International Studies Academy.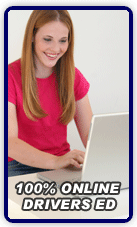 Easy To Use Drivers Ed for Pacoima Teens
We've been helping the San Fernando Valley high school teens keep drivers education simple for years. You don't need to get a ride, not do you need books, pens, papers, or a pillow for when you fall asleep watching bad driving school videos from the 60's. With Driver's Ed Directs online driving school course, Pacoima teens can fulfill their entire CADMV drivers ed requirement from home, school, or any other place an internet connection can be found. This convenience and ease of use actually enhances learning and allows students to go at there own pace without rushing through or sleeping through the material.
The Benefits of an Internet Based Drivers Education Course
The days of taking drivers ed in a Pacoima High School classroom are all but extinct. For teens in the 21st century, drivers education is mostly conducted in a privatized classroom or by a DMV Approved course provider. In 2003, the DMV conducted a study and came to the conclusion that students taking online drivers education courses actually scored higher on their course exit exams than students learning the same information in a traditional drivers education classroom setting. These findings are not surprising; the average teen in the San Fernando Valley gravitates toward online mediums and are more captivated and interested in technology. Rather than tuning out in a boring traditional classroom setting, teens taking classes online are captivated by interactive tutorials that allow them to go at their own pace and to logout when they become tired.

Free Practice Multiple Choice DMV Tests
Taking DMV practice tests is a great way to review traffic safety laws, memorize street signs, and prepare for the permit test at the Pacoima DMV. Before you your learn how to or drive on the freeway, getting a good understanding of the rules of the road is of the utmost importance. As you begin to learn to drive in Los Angeles County, a solid understanding of the basics is required so you can have the confidence you need to drive safely anywhere in Arleta, Panorama City, North Hills, San Fernando, Sun Valley, and Mission Hills. Enroll today at Drivers Ed Direct and gain access to our free DMV practice test module where you can take hundreds of sample test questions.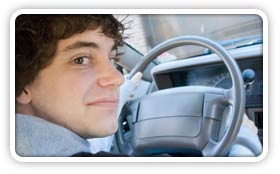 Why We Have the Best Driving School in Pacoima
Drivers Ed Direct, servicing Pacoima, takes pride in providing the materials your teenager needs to successfully pass the California DMV Drive Test. In addition to the information provided by our highly skilled instructors, your teen will be able to login to our website and review vital information to help pass the test in the San Fernando Valley. In addition, you and your teen can contact our office and speak to a customer service professional with questions on products and services we have to offer. If your teen was referred to us by Discovery Charter Preparatory, Arleta High School or Vaughn International Studies Academy athletic team or club, let us know. You may qualify for a special discount.
Learning to Drive in Pacoima
Let us give you the confidence you need when you are navigating the streets in Pacoima and throughout the San Fernando Valley. We will teach you all of the basics, starting with what all of the controls within your car are used for. We will also prepare you with driving basics, such as how to drive in the residential neighborhoods. In addition, we will take you on busy streets so you can practice lane changes, complex turns, and defensive driving. Want to learn how to ? We can help you with that too. When it comes to choosing the best driving school in Pacoima, Drivers Ed Direct is the favorite of teens at Discovery Charter Preparatory, Arleta High School or Vaughn International Studies Academy.
---
Not Attending Pacoima High School?
Our Drivers Education course has been approved by the California Department of Motor Vehicles for any age-appropriate teen meeting today's driver licensing requirements. Whether you are from Pacoima, somewhere else in Los Angeles County, or anywhere in the San Fernando Valley; you can complete our courses online to meet your driver's ed requirement. Not from a the San Fernando Valley high school like Discovery Charter Preparatory, Arleta High School or Vaughn International Studies Academy? Not a problem, we have classes for soon-to-be teen drivers across all of California: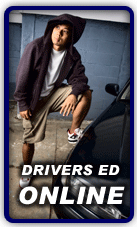 Online Pacoima DMV Help and Other Driving Resources

No matter if you are a new driver or a seasoned road warrior, DrivingLinks.com has the resources you need to make life on the road just a little bit easier. Learn traffic safety laws, enroll in Los Angeles County defensive driving classes, play interactive driving games, locate the Pacoima DMV, and download DMV forms... get it all online without having to leave your home.
Pacoima Traffic Tickets
It happens. You're driving down a road in Pacoima and you lose track of your speedometer. You look in your review mirror and the unwelcome sight of sirens is flashing and a Los Angeles County sheriff is beckoning you to pull over. 15 minutes later you are on your way with a traffic ticket in hand and your driving record ruined, right? Not necessarily! A single traffic ticket doesn't have to be the end of your status as a good driver. By completing the TrafficSchool.com online defensive driving course, you can actually have the ticket dismissed from your record and your insurance company will never know you were cited... meaning your insurance rates will never increase!