How To Fulfill the Drivers Ed Requisite in West Hollywood
How to fulfill the West Hollywood, CA drivers education requirement is often misunderstood, but in all reality, it is a quite simple process. In a nut shell, here's what a teenager needs to do in order to earn a learner permit:
Enroll in a California DMV drivers education course
Fulfill the course requirements and pass the course's final exam in order to earn a DMV drivers ed certificate
Take your drivers ed certificate to the nearest LA County DMV office
Pass a multiple choice exam at the DMV; you are allowed to miss up to 8 questions
If you pass, you get your picture taken and go home with a paper learner's license that day.
Please note: Before driving with your permit, you must first complete your first lesson with a licensed driving school.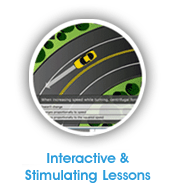 Cheap Drivers Ed
Get more. Pay less. It's truly that simple when you choose Drivers Ed Direct as your drivers ed solution in West Hollywood. We have a nice low course price for our Web course, and we even offer price matching if you happen to find another DMV Approved course elsewhere for less. So why not sign up for our low cost course when you know it's the best source available on the internet? Looking for a nice discount? If you are a student at Pacific Hills High School, Dvorsky College Preparatory School or Fairfax High School, you can use coupon promotion code "low5" and save an additional 5$ off your already affordable course price.
The Advantage of Taking Drivers Ed Online
Here are some compelling reasons students in Southern California should take their drivers ed course online versus sitting in a boring classroom:
Online classes allow you to stay at your West Hollywood home
Online classes are more flexible and can be worked around your schedule
Our Web driver ed class is highly affordable
A DMV study concluded that internet courses better prepare students than classroom courses for their permit exam
Our online program is continually updated and always fresh with recent driving information

Free Practice Written DMV Permit Tests
Free DMV practice tests! Just another perk from Drivers Ed Direct when you take our Web drivers education course. Use our practice test simulator to help better prepare you for your big permit test day at the West Hollywood DMV. Our practice tests are multiple choice and include questions almost identical to the real permit test questions.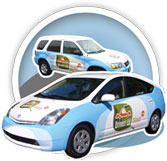 Fulfill Your West Hollywood Drivers Training Requirement
Drivers Ed Direct is your full service driving school. We offer comprehensive drivers education classes and in-car drivers training lessons that fulfill all West Hollywood DMV licensing requirements. When you choose Drivers Ed Direct, you will learn everything a good driver should know: traffic laws, vehicle systems, defensive driving techniques, driver responsibility and how to . Learn from male or female instructors, choose between a Hybrid car or Hybrid SUV for your lessons, and drive any day of the week, day or night. We are fully equipped to meet your needs and one of the fastest growing driving schools in Southern California.
What Makes Drivers Ed Direct the Best Driving School in West Hollywood, CA
Drivers Ed Direct, servicing West Hollywood, takes pride in providing the materials your teenager needs to successfully pass the California DMV Drive Test. In addition to the information provided by our highly skilled instructors, your teen will be able to login to our website and review vital information to help pass the test in Southern California. In addition, you and your teen can contact our office and speak to a customer service professional with questions on products and services we have to offer. If your teen was referred to us by Pacific Hills High School, Dvorsky College Preparatory School or Fairfax High School athletic team or club, let us know. You may qualify for a special discount.
---
Driving Resources for West Hollywood High School Teens

Looking for an online driving guide to help you navigate the roadways in LA County? DrivingLinks.com has a plethora of online resources for the West Hollywood driver, both young and old. Teens can benefit from the online driving handbooks, drivers ed resources, and driving games. Mature drivers can find online traffic schools, defensive driving classes, and printable DMV forms. Get help with all things driving at DrivingLinks.com.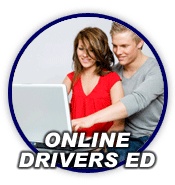 Not Going to High School in Southern California?
Not a resident of West Hollywood? Or maybe you are planning of moving outside of LA County soon and don't want to start drivers ed because you're concerned you'll have to do it all over again when you move into you're new home in another city. With Drivers Ed Direct, you get a drivers ed course that is approved across the entire state of California, so even if you change residences or move across county lines, you won't have to worry about your drivers ed course being lost. Since we're 100% online, you can pick up online from your new home without any down time or loss of course credit. We are the most convenient drivers education provider in Southern California and beyond!
Southern California Traffic School
Are you an adult driver in West Hollywood that got ticketed for speeding, making an illegal turn, or committing another minor traffic violation? For most counties in California, our partner TrafficSchool.com can help you dismiss your ticket and keep the points off your record. In addition, an online traffic school can help you brush up on the driving laws learned while attending driving school in LA County.