Quality Drivers Education for LA County Drivers
We've been helping the San Fernando Valley high school teens keep drivers education simple for years. You don't need to get a ride, not do you need books, pens, papers, or a pillow for when you fall asleep watching bad driving school videos from the 60's. With Driver's Ed Directs online driving school course, North Hills teens can fulfill their entire CADMV drivers ed requirement from home, school, or any other place an internet connection can be found. This convenience and ease of use actually enhances learning and allows students to go at there own pace without rushing through or sleeping through the material.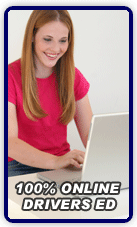 The Advantage of Taking Drivers Ed Online
Today's North Hills teenagers have 2 choices for fulfilling their California Drivers Education requirement: attending a 30 hour classroom course or taking a LA County CA DMV approved Internet-based course. Besides being more affordable, more convenient, and self-paced, online drivers ed is also proven to better prepare teens for their written exams. According to a 2003 DMV study, teens completing a computer based drivers ed course versus a traditional drivers ed class actually scored higher on their exit tests.
Who is Eligible for Online Drivers Ed?
Who is eligible for Quality drivers ed? Any teen living in LA County, California. That's right, no matter where you live in the San Fernando Valley, you can take our course. If you go to high school in James Monroe High School, Centers for Learning, Los Angeles Baptist Middle School/High School, New Directions or Valley High School & Learn, you are eligible. If you are a home school or home study student in North Hills, you can take our online course. Live in nearby cities like Northridge, Granada Hills, Panorama City, Van Nuys, Sherman Oaks, and Lake Balboa? You can also take our internet drivers ed course to fulfill your California DMV driver education requirement.

Providing More than Just Quality Drivers Ed
You get more that just Quality drivers ed at DriversEdDirect.com. Our North Hills students can also access tools and resources designed to make them as prepared as possible when facing the challenges they will encounter on the road. Our Respect Reality program is a Teen Safety Awareness program designed to education teens in LA County about dangers like distracted driving and drunk driving. We also have parking simulation games that help North Hills teens learn how to park. Get it all at Drivers Ed Direct!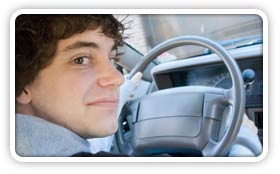 Why We Have the Best Driving School in North Hills
Drivers Ed Direct didn't become LA County's favorite driving school for no reason. Besides offering top notch education and driving lessons in North Hills, we also do several other things better than any other driving school in the San Fernando Valley. For starters, we have the best male and female instructors in the business, as well as the best fleet of driver training vehicles, offering lessons in both cars and SUVs. Also, we offer Quality drivers education that compliments our driving lessons by providing the most update information about road rules and driving laws. Furthermore, Drivers Ed Direct is heavily involved in the San Fernando Valley communities and frequently donates driving lessons to worthy organizations for fundraising opportunities. We care deeply about our students and our communities. After all, we all have to share the same road!
Learn from an Experienced Driving Instructor
With over 60 hours of driving instruction training, an extensive background check and previous experience working with young people, our driving school instructors are trusted individuals who care about the quality of drivers training they pass on to their students. In addition, they are friendly and teach with a mentor approach that puts each student at ease during each lesson. Students can with any of our highly qualified instructors. If a student is taking their drive test at North Hills DMV, they can request that their instructor go over the drive test information.
---
the San Fernando Valley Traffic School
Online traffic school is an excellent option for North Hills motorists looking for an inexpensive, LA County Approved, and highly convenient way to dismiss a traffic citation. TrafficSchool.com has been helping drivers throughout the San Fernando Valley, in cities like Northridge, Granada Hills, Panorama City, Van Nuys, Sherman Oaks, and Lake Balboa, dismiss traffic citation points for over 15 years! Choose the trusted leader in online traffic school and ensure that your driving record is kept in good order.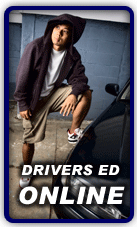 Driving Resources for North Hills Motorists

Unlike several years ago, today's driver can accomplish a lot of routine DMV related tasks from home without having to drive to the physical North Hills DMV office. Changing your address, ordering tags, downloading DMV applications, and scheduling appointments can all be done with a few clicks and key strokes. Checkout DrivingLinks.com today to see how the internet is making your life easier when it comes to driving.
Not Living in North Hills or in the San Fernando Valley?
Our internet driver training program is California Department of Motor Vehicles approved for each and every city in the state. Whether you live in LA County, somewhere in the San Fernando Valley, or in another part of the state all together - you can take our course! We've helped students at James Monroe High School, Centers for Learning, Los Angeles Baptist Middle School/High School, New Directions or Valley High School & Learn obtain their learner permit, but we've also helped literally hundreds of thousands