California DMV Approved Driver's Ed
Taking drivers ed online in LA County is easy; the hard part is finding an online course that meets the DMV's rigorous approval standards. Drivers Ed Direct is proud to offer a Flexible course that is not only highly educational, it is also one of the few online course recognized and approved by the California DMV. Since the course is online, not students anywhere in Tujunga, Sunland, Shadow Hills, La Canada Flintridge, and Altadena can get an approved course without having to travel anywhere.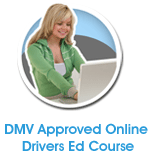 How To Fulfill the Drivers Ed Requisite in Montrose
How to fulfill the Montrose, CA drivers education requirement is often misunderstood, but in all reality, it is a quite simple process. In a nut shell, here's what a teenager needs to do in order to earn a learner permit:
Enroll in a California DMV drivers education course
Fulfill the course requirements and pass the course's final exam in order to earn a DMV drivers ed certificate
Take your drivers ed certificate to the nearest LA County DMV office
Pass a multiple choice exam at the DMV; you are allowed to miss up to 8 questions
If you pass, you get your picture taken and go home with a paper learner's license that day.
Please note: Before driving with your permit, you must first complete your first lesson with a licensed driving school.
Montrose Driver's Ed
Flexible Drivers Ed is a great base for teens to begin their path for driving. Students from Crescenta Valley High School, Montrose High School or Anderson W. Clark Magnet High School or live in Montrose can take the California DMV approved course to prepare them for the written permit exam. With DMV practice tests and a California DMV Handbook (you can pick one up from your local DMV or visit their website for a PDF version), your teen will learn information that can be applied for their drive test as well.

Learn how to for less!
As if you didn't love our Flexible driver education class enough already, now we are offering students in LA County a special online discount of $5 when they use discount promo code "drive555"! Now you can get the best online course in Southern California for even less, only from Drivers Ed Direct!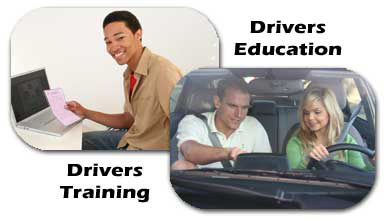 Student Driver Training in Montrose
With Drivers Ed Direct, your teen has an opportunity to take beginner lessons (residential and main streets), freeway lessons, canyon lessons and lessons to prepare for the California DMV drive test. Our services are not limited to teens. Adults can take lessons with us too. As long as your pick up and drop off location is within Southern California or Montrose, we'll be happy to service you.
Choose Between a Male or Female Instructor
With Drivers Ed Direct, our students can with our highly qualified instructors. We teach students of all ages and if you or a loved one needs to learn a specific maneuver or prepare for a drive test, let us know. Our instructors train for over 60 hours and many of them have been with our company for several years. You won't find a better group of driving instructors anywhere in Montrose. If you need to take a drive test, but have no one to take you, that's okay. Just ask us about our Montrose DMV Test Prep service and when you use this service, you have a choice to take your test in the Prius or the Escape SUV.
---
Driving Resources for Montrose Motorists

Looking for an online driving guide to help you navigate the roadways in LA County? DrivingLinks.com has a plethora of online resources for the Montrose driver, both young and old. Teens can benefit from the online driving handbooks, drivers ed resources, and driving games. Mature drivers can find online traffic schools, defensive driving classes, and printable DMV forms. Get help with all things driving at DrivingLinks.com.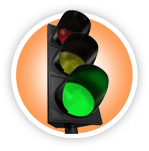 Dismissing Montrose Court Tickets
Being a perfect driver can be challenging, and even the most careful driver is susceptible to the dreaded traffic ticket. In the even that you are cited for speeding in Montrose or pulled over for running a red light in Southern California, TrafficSchool.com can help ease your pain. Sure, no one wants to go to traffic school, but if you have to go to traffic school (and you will want to, in order to avoid having the ticket go on your DMV driving record), TrafficSchool.com makes it as easy as possible by offering everything online and making the material easy to understand and the final exam easy to pass. Check out their LA County Approved trafficschool class today!
Moving Outside of Southern California?
It does not matter where you live in CA, our Flexible drivers education curriculum is approved by the LA County DMV and all other California DMV's throughout the state. Any student from North California to Southern California, from the West Coast to the Inland Empire, from Central California and beyond can take our online drivers education course to fulfill their teen driver's education component and to earn the official DMV certificate needed to earn a provisional driving permit.