Free Practice Exams for the CA DMV Permit Test
Trying to find sample driver's license tests online? Looking for examples of the DMV permit test? Drivers Ed Direct gives Mission Hills teens access to a wide variety of practice tests for free when they register for our Completely Online drivers education course. No matter where you live in San Fernando, North Hills, Granada Hills, Pacoima, Panorama City, Arleta, and Northridge, you can take our example quizzes from anywhere. Since we offer an unlimited amount of tests, you can keep practicing for the real exam as many times as you need!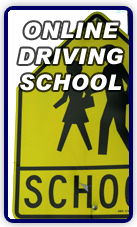 Completely Online Drivers Education in Mission Hills
Skip the boring class and fulfill your Mission Hills drivers ed requirement with a computer instead with Drivers Ed Direct's 100% online course. Our Completely Online course is hands down the best course when it comes to ease of use and flexibility. Since our program is totally online, you can literally do it from anywhere, at anytime. Furthermore, you can log-on and log-off at anytime as you go through our course and we'll save your progress. So stay home, kick back, and learn the rules of the road from your LA County home.
The Complete Drivers Education Experience
Drivers Ed Direct delivers much more than your average driving school in Mission Hills. Besides providing Mission Hills HS teens with an amazing drivers education experience, we also do our part to make our students the most informed and responsible drivers they can be. We sponsor teen safety awareness program (like our original Respect Reality Pledge for Change), publish articles and news letters with driving law updates, and strive to remain "driving partners" with our students long after they graduate by constantly updating our Driving School Facebook page with driving tips and news. We promise, we offer more than just another Completely Online driving school class... much more!

How Online Drivers Education Works
Not sure how to earn a driver's license? No matter where you live in LA County, from Mission Hills to San Fernando, North Hills, Granada Hills, Pacoima, Panorama City, Arleta, and Northridge, the process is the same for all teenagers in the state of CA:
Enroll in our Completely Online drivers education class (100% online)
Complete drivers ed to earn a DMV certificate
Go to the DMV and pass a written permit test
Complete your drivers training requirement (driving school lessons and practice with parents)
Pass a driving test at a qualified DMV in LA County
.
If you are a student at Bishop Alemany High School, then you can earn your permit at 15½ and a driver's license when you turn 16 (if all DMV requirements have been met).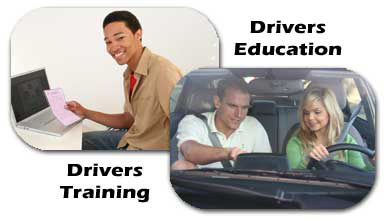 Mission Hills Driving Lessons
Being concerned about your teen being on the road is a natural feeling and having the best preparation is what you're looking for especially if your teen will be driving on Mission Hills roads. We teach defensive driving skills that your teen will need every moment they are on the road. From driving on the residential streets, to main street driving, to freeways and canyons, your teen will be equipped with important skills that not all driving schools in Southern California will or can provide. So let your son or daughter learn how to with the best: Drivers Ed Direct.
Learn from an Experienced Driving Instructor
One advantage of the Drivers Ed Direct driving school is that we give you the opportunity to choose your instructor. With over 25 qualified and friendly, male and female instructors to choose from, you're sure to find more than a few that you like. With whatever you decide, all of our instructors are highly qualified to teach your teen the proper rules for driving in California. Your teen can learn how to drive in all types of situations and during different hours of the day or night in Southern California. Our aim is to make sure your needs are met and if you request to learn how to , we work towards getting that done along with everything else you need to know in order to drive.
---
LA County High School Driving Resources and Information Online

Looking for an online driving guide to help you navigate the roadways in LA County? DrivingLinks.com has a plethora of online resources for the Mission Hills driver, both young and old. Teens can benefit from the online driving handbooks, drivers ed resources, and driving games. Mature drivers can find online traffic schools, defensive driving classes, and printable DMV forms. Get help with all things driving at DrivingLinks.com.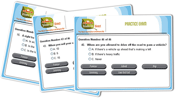 Learn To Drive Anywhere Southern California or Beyond!
Our Drivers Education course has been approved by the California Department of Motor Vehicles for any age-appropriate teen meeting today's driver licensing requirements. Whether you are from Mission Hills, somewhere else in LA County, or anywhere in Southern California; you can complete our courses online to meet your driver's ed requirement. Not from a Southern California high school like Bishop Alemany High School? Not a problem, we have classes for soon-to-be teen drivers across all of California:
Preserving Your Driving Record in Southern California
If your driving record is important to you, you will inevitably want to do all you can to keep any negative points off it. By taking an accredited traffic school class in Mission Hills, you can have simple one-point traffic violations removed from your driving record. TrafficSchool.com has an online internet traffic school course that is approved by LA County to erase traffic citations. When quality, low prices, and being able to do traffic school from home matter to you, then TrafficSchool.com is the smartest choice you can make for dismissing a ticket.