LA County Driver Education
LA County Drivers Education is a convenient way for teens to meet their requirements to earn their driving permit. Teens who live in LA County can take the course that is schedule-friendly. There is no need for them to rearrange their schedule for this course. It is available 24/7 and can be worked on in between their other activities.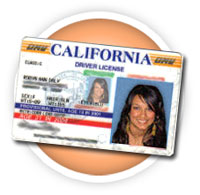 Agoura Hills DMV Approved Drivers Ed
Before paying for any drivers ed program, whether it be online or in a classroom, make sure the course you are registering for is approved by the LA County DMV. Any legitimate school should be able to show you their DMV approval letter that verifies that their Convenient course will actually earn you the completion certificate you need to obtain a learner's permit. You can view Drivers Ed Direct's DMV Approval letter here: Agoura Hills, CA DMV Approval Letter
Practice Permit Exams Online
Taking DMV practice tests is a great way to review traffic safety laws, memorize street signs, and prepare for the permit test at the Agoura Hills DMV. Before you your learn how to or drive on the freeway, getting a good understanding of the rules of the road is of the utmost importance. As you begin to learn to drive in LA County, a solid understanding of the basics is required so you can have the confidence you need to drive safely anywhere in Oak Park, Westlake Village, Calabasas, Malibu, and Thousand Oaks. Enroll today at Drivers Ed Direct and gain access to our free DMV practice test module where you can take hundreds of sample test questions.

Why You Should Skip the Drivers Ed Classroom in Agoura Hills
You have two choices when enrolling in drivers education in Agoura Hills, CA: taking drivers ed online or attending a 30-hr classroom course. Obviously, the easiest way to get your learner's permit is with online drivers education. What a lot of people don't know, however, is that online drivers ed also prepares student better, according to a 2003 DMV study. It's no wonder the DMV's study came to such a conclusion. Online driver education comes loaded with interactive lessons, free practice tests, and the ability go at your own pace with unlimited logins. If you live anywhere in LA County and attend Agoura High School or The Alexandria Academy, then online drivers education is the wise choice for fulfilling your Agoura Hills, California Department of Motor Vehicles Requirement.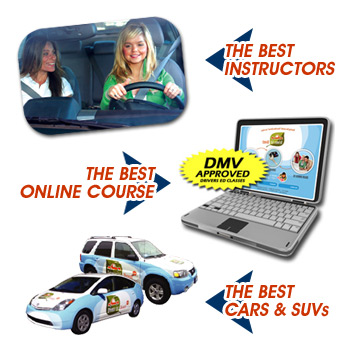 Drivers Ed Direct: A Driving School With Everything You Need
Before taking the California DMV drive test, teens (under the age of 18) must pass a drivers education course, pass a drivers permit written exam (to obtain a drivers permit), have their permit for the minimum of 6 months, complete a minimum of 6 hours of drivers training with a licensed school and complete 50 hours of driving time (10 of those must be night time driving) with a parent or guardian over the age of 25. Drivers Ed Direct provides an online drivers education course and behind the wheel drivers training for Agoura Hills teens. Our online course is available throughout all of California and our drivers training is available in Southern California. Many of our students are referred to us from Agoura High School or The Alexandria Academy students and live throughout Agoura Hills, Oak Park, Westlake Village, Calabasas, Malibu, and Thousand Oaks.
Driving Instruction Done Right
With over 60 hours of driving instruction training, an extensive background check and previous experience working with young people, our driving school instructors are trusted individuals who care about the quality of drivers training they pass on to their students. In addition, they are friendly and teach with a mentor approach that puts each student at ease during each lesson. Students can with any of our highly qualified instructors. If a student is taking their drive test at Agoura Hills DMV, they can request that their instructor go over the drive test information.
---
Learning to Drive Outside of Southern California California
You no longer need to drive to a classroom located within Agoura Hills city limits to earn your drivers education certificate. Regardless of where you live in Oak Park, Westlake Village, Calabasas, Malibu, and Thousand Oaks, or even if you live outside of LA County, you can take our course over the internet without having to commute anywhere.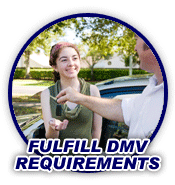 Driving Resources for Agoura Hills High School Teens

Find a comprehensive collection of driving links and resources designed to make the driving life of Southern California residents easier and more efficient. Hop online to choose a traffic school for your LA County ticket or find a driving school in Agoura Hills for your teen. You can also download DMV forms, play driving flash games, and read articles related to driving.
Traffic Ticket Class for Southern California
Were you driving a little too fast on a LA County highway and got caught by a Agoura Hills police officer? Don't ignore your citation and let your driving record suffer. By completing a LA County approved traffic school course with TrafficSchool.com, you can have most moving violations removed from your driving records, helping you to keep your insurance rates from rising and your license from being suspended.