The Online Drivers Ed Advantage
The days of taking drivers ed in a Glendale High School classroom are all but extinct. For teens in the 21st century, drivers education is mostly conducted in a privatized classroom or by a DMV Approved course provider. In 2003, the DMV conducted a study and came to the conclusion that students taking online drivers education courses actually scored higher on their course exit exams than students learning the same information in a traditional drivers education classroom setting. These findings are not surprising; the average teen in Southern California gravitates toward online mediums and are more captivated and interested in technology. Rather than tuning out in a boring traditional classroom setting, teens taking classes online are captivated by interactive tutorials that allow them to go at their own pace and to logout when they become tired.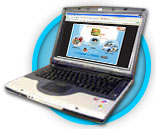 Free Practice DMV Quizzes
Taking DMV practice tests is a great way to review traffic safety laws, memorize street signs, and prepare for the permit test at the Glendale DMV. Before you your learn how to or drive on the freeway, getting a good understanding of the rules of the road is of the utmost importance. As you begin to learn to drive in LA County, a solid understanding of the basics is required so you can have the confidence you need to drive safely anywhere in Burbank, La Canada Flintridge, Pasadena, Altadena, Hollywood, and Century City. Enroll today at Drivers Ed Direct and gain access to our free DMV practice test module where you can take hundreds of sample test questions.
Glendale Drivers Ed
Guaranteed Drivers Education offers an online drivers education course for California teens. If you live in LA County or in Burbank, La Canada Flintridge, Pasadena, Altadena, Hollywood, and Century City, your teen can receive quality online education with our program. In addition, parents can sit along side their teen and observe how the program runs. If a parent decides this is not the right program for their student, we have a 'Try it before you buy it' policy so parents can be at ease knowing that they do not have to pay for a program they feel does not suit their child. However, we believe our course is something both teen and parent will be happy with.

Completing the Driver's Ed Requirement in LA County
Ready to earn your drivers license? For most teens, the process starts around the age of 15 by taking a Guaranteed drivers ed program. When a teenager in Glendale turns 15½, they are legally old enough to earn a learning permit. After earning their permit, teens must take a minimum of 6 hours drivers training with a Department of Motor Vehicles licensed driving school in Southern California. In addition, teens must practice 50+ hours with their parents over a 6+ month period. When a teen turns 16 years old and had fulfilled all of their drivers ed and drivers training requirements, they can then schedule an appointment at the Glendale DMV to take their license test. After taking the driver's license test (which is taken in-car), a passing student will go home with a temporary driver's license that same day.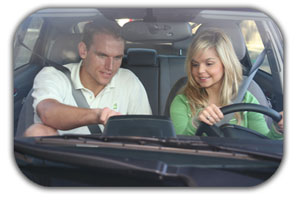 Glendale Driving Lessons
With Drivers Ed Direct, your teen has an opportunity to take beginner lessons (residential and main streets), freeway lessons, canyon lessons and lessons to prepare for the California DMV drive test. Our services are not limited to teens. Adults can take lessons with us too. As long as your pick up and drop off location is within Southern California or Glendale, we'll be happy to service you.
Choosing the Best Driving School in California
Drivers Ed Direct didn't become LA County's favorite driving school for no reason. Besides offering top notch education and driving lessons in Glendale, we also do several other things better than any other driving school in Southern California. For starters, we have the best male and female instructors in the business, as well as the best fleet of driver training vehicles, offering lessons in both cars and SUVs. Also, we offer Guaranteed drivers education that compliments our driving lessons by providing the most update information about road rules and driving laws. Furthermore, Drivers Ed Direct is heavily involved in Southern California communities and frequently donates driving lessons to worthy organizations for fundraising opportunities. We care deeply about our students and our communities. After all, we all have to share the same road!
---
Dismissing Glendale Court Tickets
Pulled over in LA County for speeding? Don't pay your ticket without going to traffic school first! TrafficSchool.com, Southern California's leading traffic school, can help you save your driving record by eliminating the negligent operator points from your driving record. So give TrafficSchool.com a try and avoid any costly increases in your auto insurance premiums.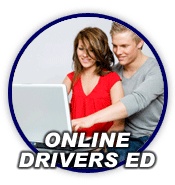 Glendale High School Driving Resources Online

No matter if you are a new driver or a seasoned road warrior, DrivingLinks.com has the resources you need to make life on the road just a little bit easier. Learn traffic safety laws, enroll in LA County defensive driving classes, play interactive driving games, locate the Glendale DMV, and download DMV forms... get it all online without having to leave your home.
Not From Glendale?
No matter where you will be driving in California, Drivers Ed Direct has the perfect drivers ed for you. Our Guaranteed course is approved for every city in Burbank, La Canada Flintridge, Pasadena, Altadena, Hollywood, and Century City and every high school, even those not found in the Glendale area. In fact, no matter where you live in California, we have a course that will help you successfully earn your permit and drivers license.