Low Price Drivers Education in LA County
Here's our promise to Canoga Park parents: we will provide your son or daughter with the highest quality drivers education at a price that you can feel great about. In fact, our prices are so low that we are willing to price match with any of our competitors offering a California DMV Approved Drivers Ed Course. But before you give us or any other driving school in the San Fernando Valley your money, do some research. Whether you read independent reviews on Yelp, customer feedback on Facebook, or simply visit our industry best website, you'll see why we are considered both the most affordable and the best quality driving school in LA County.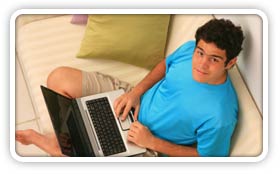 Inexpensive Drivers Ed - Approved For all of Canoga Park
Attention Canoga Park High School Teens: Make sure you only enroll in a CA DMV Approved Drivers Education Program! No matter what high school students are from (including Canoga Park High School, Coutin School, Trinity Lutheran High School or Faith Baptist Schools), only an officially LA County Department of Motor Vehicles Approved curriculum will earn you the completion certificate you need in order to take a permit test at the DMV. Drivers Ed Direct not only has the best online programs in the San Fernando Valley, our Inexpensive courses are always DMV Approved.
Canoga Park Teen Driver Resources
You get more that just Inexpensive drivers ed at DriversEdDirect.com. Our Canoga Park students can also access tools and resources designed to make them as prepared as possible when facing the challenges they will encounter on the road. Our Respect Reality program is a Teen Safety Awareness program designed to education teens in LA County about dangers like distracted driving and drunk driving. We also have parking simulation games that help Canoga Park teens learn how to park. Get it all at Drivers Ed Direct!

Free Practice Written DMV Permit Tests
Practice makes perfect, right? We like to think so, that's why we offer our students in Canoga Park unlimited, free online sample DMV tests. Take the example tests over and over again, until you feel comfortable with the different sets of multiple choice questions. Our free sample tests are never the same, thanks to our DMV sample test generator that uses a pool of over 200 DMV test questions and answers to formulate unique example test after unique example test. No matter where you call home in LA County, from Canoga Park to Woodland Hills, West Hills, Winnetka, Tarzana and Reseda, our practice DMV permit tests are the best!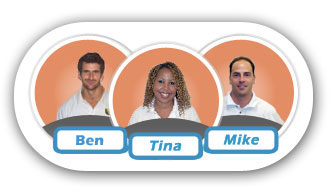 Driving Instruction Done Right
The Drivers Ed Direct team of instructors are patient, friendly and informative. In addition to teaching students the rules of the road, they strive to go the extra mile if a parent or student has a special request to in Canoga Park. Most of our students are referrals from Canoga Park High School, Coutin School, Trinity Lutheran High School or Faith Baptist Schools students because of the excellent training we provide, as well as our outstanding customer service. We also offer lessons to adults and seniors who have never driven or need to brush up on their driving skills. If you've been looking for the best Canoga Park driving instruction, you've come to the right place.
Why We Are the Top LA County Driving School
Our DMV Licensed Driving School gives driving instruction 7 days a week. Our schedule includes early morning, mid/late afternoon and early/late evening lessons. We teach students of all ages. We will work with beginners, who need to prepare for their California DMV Drive Test and experienced drivers who need to brush up on the rules of the road. Most of our clientele is based in the San Fernando Valley and enjoy our pick up and drop off service at their home located in Canoga Park, but we will work with students who live outside of our coverage area if they choose to meet us within our service boundaries.
---
Dismissing LA County Court Tickets
Did you get ticketed in Canoga Park? For most moving violations cited in LA County, eligible drivers can have the citation dismissed and keep the negligent operator point from appearing on their California Driving Record. TrafficSchool.com, the leading online traffic school provider in the San Fernando Valley, has easy, educational, and LA County Court approved traffic school classes that you can take from the comfort of your own home. Visit TrafficSchool.com to learn more about their affordable internet classes and to read hundreds of testimonials from satisfied customers throughout California.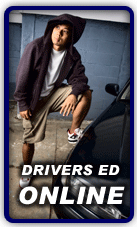 LA County High School Driving Resources and Information Online

Unlike several years ago, today's driver can accomplish a lot of routine DMV related tasks from home without having to drive to the physical Canoga Park DMV office. Changing your address, ordering tags, downloading DMV applications, and scheduling appointments can all be done with a few clicks and key strokes. Checkout DrivingLinks.com today to see how the internet is making your life easier when it comes to driving.
Need Drivers Ed, But Not a resident of the San Fernando Valley?
Our Drivers Education course has been approved by the California Department of Motor Vehicles for any age-appropriate teen meeting today's driver licensing requirements. Whether you are from Canoga Park, somewhere else in LA County, or anywhere in the San Fernando Valley; you can complete our courses online to meet your driver's ed requirement. Not from a the San Fernando Valley high school like Canoga Park High School, Coutin School, Trinity Lutheran High School or Faith Baptist Schools? Not a problem, we have classes for soon-to-be teen drivers across all of California: