Who Qualifies for Drivers Education in LA County?
If you are at least 15½ years of age, can pass a vision exam, and have completed drivers education, you will be eligible to take a provisional permit test at the DMV in Bel Air. To fulfill the drivers ed requirement, you must complete a DMV approved course to earn a certificate of completion. You can start this course at any age, but remember you can not take the permit exam until you turn 15½. In LA County, most students begin drivers ed when they are 15 years old or older.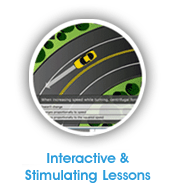 LA County, CA DMV Approved Drivers Ed
If your teenager lives in Southern California, he or she is eligible to take our California Department of Motor Vehicles approved drivers education course. Make no mistake, there is a big difference in completing a California approved course versus one that is not approved. Specific guidelines must be followed with the California DMV and proof of completion is a must for teenagers to qualify to take the written exam. In addition to meeting specifications with California, our self-paced course provides top quality driver ed and is entirely online.
100% Online Drivers Education
Bel Air Driver Ed offers a web-based course that can be taken anywhere a teen has a laptop and internet access. The course is California DMV approved and completion certificates will be accepted by the DMV for teens to take their written test to receive their driving permit. Once their permit is received, it must be signed by a licensed or authorized driving instructor before they can use it. Our course is authorized for students who attend Marymount High School or Milken Community High School or live in LA County.

How To Complete the Drivers Education Requirement in Bel Air
Learning to drive can be challenging, but the process it takes to earn a driver license shouldn't be so complicated. If you are nearing your 16th birthday and live in LA County, these are the steps it takes to become a legally licensed driver in the state of California:
Complete CA DMV approved drivers education (such as our 100% Online drivers ed program)
Pass a written exam at a local DMV in Southern California to earn a practice permit
Complete drivers training with a DMV licensed driving school in LA County
Pass your road exam at the DMV to earn a provisional drivers license.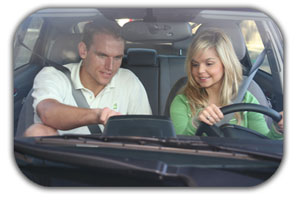 Drivers Ed Direct: A Driving School With Everything You Need
Having a tough time finding a Bel Air driving school that meets all of your needs? When students sign up with Drivers Ed Direct, they have the opportunity to schedule with male or female instructors. They also have a choice of vehicles (Hybrid SUV or Toyota Prius) and can either schedule lessons over the phone or go online and request a date and time. If a student finds an instructor they prefer, they can put in a request for that instructor to handle all or most of their lessons. We also have pay-as-you-go options available to help keep the cost of learning to drive reasonable.
Choose Between a Male or Female Instructor
We know that you want to feel good about leaving your son or daughter in our care for their 2 hour driving lesson. At Drivers Ed Direct, we take hiring our driving instructors very seriously. We only consider driving school candidates that have prior experience working with kids. In addition, all potential employees have to pass a drug screening and a thorough department of justice background check. Also, each driving instructor must earn their DMV instructors license from the California DMV and completes 60+ hours of training from our in-house training program. Simply put, we only hire the best instructors and have over 25 qualified male and female instructors for you to choose from. You won't find a better driving school anywhere in Bel Air.
---
LA County Teens: Find Everything Driving Related Online

Looking for more than just drivers education? At DrivingLinks.com, residents of Southern California can find a lot of helpful driving information. Things you can accomplish online include downloading California DMV forms, registering for traffic school for your Bel Air traffic ticket, reading the latest driving laws, and more. Their website is free to browse and will save LA County drivers save time and money!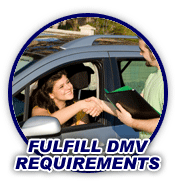 Southern California Traffic School
Got a traffic ticket in LA County? Get it removed from your CA DMV driving record when you complete an approved traffic school course online at TrafficSchool.com. All lessons and final exam can be taken online and even get confirmation of the ticket dismissal from your DMV record. It's the smart way to go to traffic school in Bel Air.
Not From Bel Air?
Drivers Ed Direct is not only the top driving school in Southern California, we are a highly respected driving school across all of California and have even garnered national media attention on such shows as The Tonight Show, Dr. Phil, Jimmy Kimmel, and NBC news. No matter where you live in the state of California, you can enroll in our 100% Online drivers ed and know you are getting the same quality education as all of our students, even those living outside of Bel Air. Our goal is to save the world, one new driver at a time... including you!