Low Cost Davis Drivers Education
DMV Accepted drivers education can be highly educational without costing an arm and a leg. Our online course will save you money in many ways:
You won't have to drive back and forth to a classroom somewhere in Yolo County
Our course is 100% online; there are no books or video to buy
We have low overhead so we can charge you a low low price; we will even price match any other DMV approved course in Central California!
Our course doesn't expire, so you never have to worry about paying twice for the same course
.
Now you see why our high quality, lowest priced drivers ed course is the preferred course for students at Davis Senior High School or Martin Luther King High School.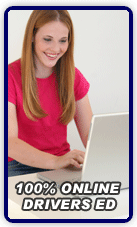 The Advantage of Taking Drivers Ed from Home in Davis
A California DMV study concluded that students taking online or computer based drivers ed actually out perform students taking drivers ed in a traditional classroom setting when comparing exit exam scores. The advantages of an online drivers ed course are obvious:
Today's Davis students naturally gravitate towards technology driven teaching methods, like the Internet
Online classes allow students the ability to start and stop as their attention span changes, whereas in traditional driving school classrooms, students tend to zone out or sleep when they become bored
Driver education online is more affordable for obvious reasons: low overhead, no books, no money spent on gas, etc.
Online drivers ed is more convenient because you can do it right from your Davis home
Am I Eligible for Online Drivers Ed?
Our Davis DMV approved drivers education program is approved for all of Yolo County, no matter if you are a private school student, public school student, or home school student. Students will be able to earn a driving permit at age fifteen and six months (15½), so taking and completing your drivers ed course prior to your 15½ birthday is highly recommended.

CA DMV Approved Drivers Ed for All of Yolo County
Before paying for any drivers ed program, whether it be online or in a classroom, make sure the course you are registering for is approved by the Yolo County DMV. Any legitimate school should be able to show you their DMV approval letter that verifies that their DMV Accepted course will actually earn you the completion certificate you need to obtain a learner's permit. You can view Drivers Ed Direct's DMV Approval letter here: Davis, CA DMV Approval Letter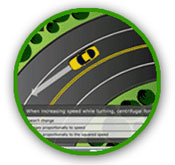 Davis Drivers Ed
DMV Accepted Drivers Education offers an online drivers education course for California teens. If you live in Yolo County or in West Sacramento, Dixon, Sacramento, Rio Linda, North Highlands, Woodland, Foothill Farms, Rosemont, La Riviera, Carmichael, Vacaville, Rancho Cordova, Citrus Heights, and Roseville, your teen can receive quality online education with our program. In addition, parents can sit along side their teen and observe how the program runs. If a parent decides this is not the right program for their student, we have a 'Try it before you buy it' policy so parents can be at ease knowing that they do not have to pay for a program they feel does not suit their child. However, we believe our course is something both teen and parent will be happy with.
Your Guide to Taking Drivers Ed in Davis
The DMV Accepted Drivers Ed Direct course is simple to register for, simple to take, and simple to complete. We are committed to helping you every step of the way and give you the guidance you need to proceed to the DMV. Here is how our online program works, beginning to end:
Enroll in out DMV Accepted drivers ed, it takes just a few minutes
Read each section; at the end of each section there is a short multiple choice exam
When finished with the program sections, there is a comprehensive final exam that you will have multiple attempts to pass; once you pass the final, we send you your drivers ed completion certificate
Take our simulated sample permit tests before you go to the Davis DMV to take your test
Go to the DMV (age 15½ minimum) and take your written permit test!
---
Yolo County High School Driving Resources and Information Online

DrivingLinks.com is a great resource when you need anything related to driving. Whether you are looking for used cars in Davis, insurance quotes in Yolo County, traffic school in Central California, or driving safety information for California, Florida, or any other state, DrivingLinks.com has you covered.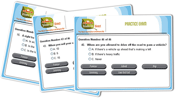 Learn To Drive Anywhere Central California or Beyond!
Our driving school course online is the most convenient course in the entire state of California. Whether you change high schools or move from Davis to somewhere in West Sacramento, Dixon, Sacramento, Rio Linda, North Highlands, Woodland, Foothill Farms, Rosemont, La Riviera, Carmichael, Vacaville, Rancho Cordova, Citrus Heights, and Roseville, our DMV Accepted drivers ed class is approved statewide, so you can rest assured that our course will still be approved for you. Whether you are home schooled, go to high school in Davis Senior High School or Martin Luther King High School, or are already done with high school, teens can use our course worry free, knowing they are taking a CA-DMV Approved class.
Dismissing Davis Court Tickets
Were you driving a little too fast on a Yolo County highway and got caught by a Davis police officer? Don't ignore your citation and let your driving record suffer. By completing a Yolo County approved traffic school course with TrafficSchool.com, you can have most moving violations removed from your driving records, helping you to keep your insurance rates from rising and your license from being suspended.