Trinity County Drivers Ed - Priced Low - No Coupons Needed!
As if you didn't love our Home Study driver education class enough already, now we are offering students in Trinity County a special online discount of $5 when they use discount promo code "drive555"! Now you can get the best online course in Northern California for even less, only from Drivers Ed Direct!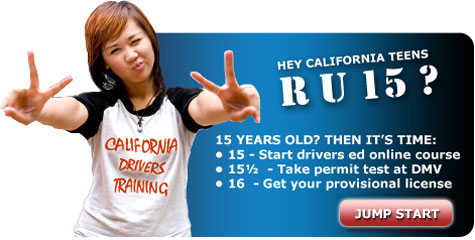 Simple Drivers Ed in Weaverville
We've been helping Northern California high school teens keep drivers education simple for years. You don't need to get a ride, not do you need books, pens, papers, or a pillow for when you fall asleep watching bad driving school videos from the 60's. With Driver's Ed Directs online driving school course, Weaverville teens can fulfill their entire CADMV drivers ed requirement from home, school, or any other place an internet connection can be found. This convenience and ease of use actually enhances learning and allows students to go at there own pace without rushing through or sleeping through the material.
We Deliver Home Study Drivers Ed and Much More!
Traditional Weaverville driving schools have earned a reputation of having boring classes, minimal instruction, and a short-lived relationship with their driving students. Not Drivers Ed Direct. We aim to be Northern California's top driving school by offering Home Study driver education along with a lifetime of driving school resources to our students. We know that our students will still be learning to drive each and every day and we want to be there for them as they go along in their driving lives. We do this by offering ongoing driving resources, fostering safe driving programs, and keeping an open line of communication with students past and present through outlets like our e-news letters and Facebook.
Weaverville High School Drivers Education Requirements
In California, teenagers must be 15½ before they can earn a learner's driving permit. With this said, it makes most sense for teens to begin their drivers education when they turn 15. This will give them ample time to familiarize themselves with the rules of the road, read the driver handbook, and take several practice DMV tests before going to your local Weaverville DMV to take the written permit test. Our Home Study driver education program is approved for any teen in Trinity County, whether you are home schooled or attend Trinity High School and Alps View High .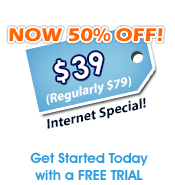 Free DMV Practice Tests
Passing your permit test at the Weaverville DMV is easy when you choose Drivers Ed Direct as your driving school. First of all, our Home Study drivers ed course will thoroughly prepare you with the knowledge you need to master the rules of the road. In addition to our online course, we also provide students with example DMV practice tests. Take as many sample tests as you want with our practice permit test generator. Finally, reading your CADMV handbook will even further prepare you to succeed come test day. Practice tests are available for all students in Trinity County, including teens at Trinity High School and Alps View High .
How To Fulfill the Drivers Ed Requisite in Weaverville
Fulfilling your CA DMV requirements in Trinity County doesn't have to complicated and confusing. With our online Drivers Ed Course, the process is quite simple really. All you need to do in order to earn a learners permit is the following:
Sign up for our Home Study program online
Complete the entire program online, including out multiple choice final exam
Walk in to the Weaverville DMV and take a written permit test
If you successfully pass your exam, you will earn your learner's permit.
A DMV clerk will take your photo for your eventual license and send you on your way.
---
Not From Northern California?
Learning to drive in California is finally convenient for everyone, no matter where you live. Whether living in a larger city like Weaverville, or in a smaller city somewhere outside of Northern California, high school students from any city in CA can easily fulfill their driver education requirement from the comfort of their own home. Our Home Study course is approved by the Department of Motor Vehicles and can be taken by any teen, regardless of where they live in California.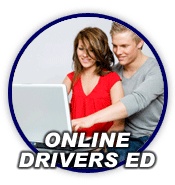 Driving Resources for Weaverville Drivers

No matter if you are a new driver or a seasoned road warrior, DrivingLinks.com has the resources you need to make life on the road just a little bit easier. Learn traffic safety laws, enroll in Trinity County defensive driving classes, play interactive driving games, locate the Weaverville DMV, and download DMV forms... get it all online without having to leave your home.
Caught Speeding in Northern California?
If your driving record is important to you, you will inevitably want to do all you can to keep any negative points off it. By taking an accredited traffic school class in Weaverville, you can have simple one-point traffic violations removed from your driving record. TrafficSchool.com has an online internet traffic school course that is approved by Trinity County to erase traffic citations. When quality, low prices, and being able to do traffic school from home matter to you, then TrafficSchool.com is the smartest choice you can make for dismissing a ticket.