Free DMV Practice Permit Tests
Free DMV practice tests! Just another perk from Drivers Ed Direct when you take our Internet drivers education course. Use our practice test simulator to help better prepare you for your big permit test day at the Downieville DMV. Our practice tests are multiple choice and include questions almost identical to the real permit test questions.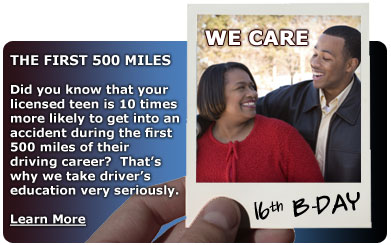 Downieville Drivers Ed
Downieville Driver Ed offers a web-based course that can be taken anywhere a teen has a laptop and internet access. The course is California DMV approved and completion certificates will be accepted by the DMV for teens to take their written test to receive their driving permit. Once their permit is received, it must be signed by a licensed or authorized driving instructor before they can use it. Our course is authorized for students who attend Downieville Junior Senior High School or live in Sierra County.
CA DMV Approved Drivers Ed
Searching for an approved drivers education course in Downieville is a good starting point for any teen looking to earn their California driver's license. If students do not take a CA DMV Approved drivers ed program, they will not be allowed to earn their learner permit when they go to the Downieville DMV to take their written test. Our Internet drivers ed is the ideal solution for any age appropriate high school student (at least 15½) within Sierra County.

Your Guide to Taking Drivers Ed in Downieville
Taking drivers ed online with Drivers Ed Direct is the easy, fun, and educational way to fulfill your drivers education requirement in Downieville. Here's what you need to do:
Go online and sign up in minutes for our Internet drivers ed course.
Read educational online lessons filled with interactive tutorials
Pass our online final exam from the comfort of your Downieville home - you have many attempts to pass!
When you pass, your completion certificate ships to your home in Downieville.
Take your drivers ed certificate, along with other DMV paperwork (we'll list them out for you) to the closest Sierra County DMV.
Pass your written permit test at the DMV and you go home with your permit that day (p.s. - this is when they take your picture for the license, so look sharp!)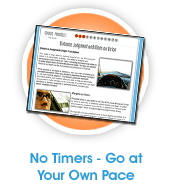 Why Drivers Ed Online?
Today's Downieville teenagers have 2 choices for fulfilling their California Drivers Education requirement: attending a 30 hour classroom course or taking a Sierra County CA DMV approved Internet-based course. Besides being more affordable, more convenient, and self-paced, online drivers ed is also proven to better prepare teens for their written exams. According to a 2003 DMV study, teens completing a computer based drivers ed course versus a traditional drivers ed class actually scored higher on their exit tests.
Drivers Education Eligibility Requirements for Downieville Teens
Who is eligible for Internet drivers ed? Any teen living in Sierra County, California. That's right, no matter where you live in North Eastern California, you can take our course. If you go to high school in Downieville Junior Senior High School, you are eligible. If you are a home school or home study student in Downieville, you can take our online course. Live in nearby cities like Grass Valley, Truckee, Oroville, Magalia, Paradise, North Auburn, Auburn, Linda, Marysville, Olivehurst, Yuba City, Lincoln, South Yuba City, and Chico? You can also take our internet drivers ed course to fulfill your California DMV driver education requirement.
---
Caught Speeding in North Eastern California?
Pulled over in Sierra County for speeding? Don't pay your ticket without going to traffic school first! TrafficSchool.com, North Eastern California's leading traffic school, can help you save your driving record by eliminating the negligent operator points from your driving record. So give TrafficSchool.com a try and avoid any costly increases in your auto insurance premiums.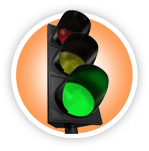 Driving Resources for Downieville Motorists

Before you hit the road, make sure you're fully prepared with the latest in driving resources from DrivingLinks.com. Find car insurance quotes, insurance companies in Downieville, local DMV office information, driver handbooks, and Sierra County traffic school, driving school, and drivers education resources.
Moving Outside of North Eastern California?
Learning to drive in California is finally convenient for everyone, no matter where you live. Whether living in a larger city like Downieville, or in a smaller city somewhere outside of North Eastern California, high school students from any city in CA can easily fulfill their driver education requirement from the comfort of their own home. Our Internet course is approved by the Department of Motor Vehicles and can be taken by any teen, regardless of where they live in California.