Nice and Easy Drivers Education for Blythe Teenagers
We've been helping the Inland Empire high school teens keep drivers education simple for years. You don't need to get a ride, not do you need books, pens, papers, or a pillow for when you fall asleep watching bad driving school videos from the 60's. With Driver's Ed Directs online driving school course, Blythe teens can fulfill their entire CADMV drivers ed requirement from home, school, or any other place an internet connection can be found. This convenience and ease of use actually enhances learning and allows students to go at there own pace without rushing through or sleeping through the material.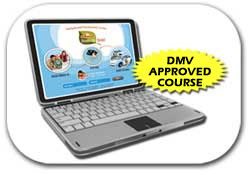 Blythe Drivers Ed
State Approved Drivers Ed is a great base for teens to begin their path for driving. Students from Palo Verde High School or live in Blythe can take the California DMV approved course to prepare them for the written permit exam. With DMV practice tests and a California DMV Handbook (you can pick one up from your local DMV or visit their website for a PDF version), your teen will learn information that can be applied for their drive test as well.
Riverside County, CA DMV Approved Drivers Ed
Attention Blythe High School Teens: Make sure you only enroll in a CA DMV Approved Drivers Education Program! No matter what high school students are from (including Palo Verde High School ), only an officially Riverside County Department of Motor Vehicles Approved curriculum will earn you the completion certificate you need in order to take a permit test at the DMV. Drivers Ed Direct not only has the best online programs in the Inland Empire, our State Approved courses are always DMV Approved.

The Benefits of an Internet Based Drivers Education Course
Today's Blythe teenagers have 2 choices for fulfilling their California Drivers Education requirement: attending a 30 hour classroom course or taking a Riverside County CA DMV approved Internet-based course. Besides being more affordable, more convenient, and self-paced, online drivers ed is also proven to better prepare teens for their written exams. According to a 2003 DMV study, teens completing a computer based drivers ed course versus a traditional drivers ed class actually scored higher on their exit tests.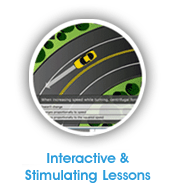 Low Cost Blythe Drivers Education
Do you love high quality, highly educational drivers education? Do you like getting the best product while getting a great deal? Then our State Approved drivers education class is exactly what you are looking for. For students in Blythe, use driving school coupon go65 and save yourself another $5 off of our already low-priced online course. Now you can get the best DMV approved drivers ed available in Riverside County without making a dent in your wallet!
Blythe High School Drivers Education Requirements
Our Blythe DMV approved drivers education program is approved for all of Riverside County, no matter if you are a private school student, public school student, or home school student. Students will be able to earn a driving permit at age fifteen and six months (15½), so taking and completing your drivers ed course prior to your 15½ birthday is highly recommended.
---
Learn To Drive Anywhere the Inland Empire or Beyond!
Looking for the leading driving school in Blythe, Imperial and El Centro? Look no further! DriversEdDirect.com is your complete State Approved solution for fulfilling your drivers ed requirement. Even if you don't live in Riverside County, our drivers education is the best there is. The truth is, our online driver's education program is approved for all of California. No matter what county or city you call home, we can help you earn your practice permit the easy, online way.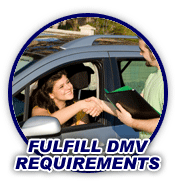 Dismissing Blythe Court Tickets
Being a perfect driver can be challenging, and even the most careful driver is susceptible to the dreaded traffic ticket. In the even that you are cited for speeding in Blythe or pulled over for running a red light in the Inland Empire, TrafficSchool.com can help ease your pain. Sure, no one wants to go to traffic school, but if you have to go to traffic school (and you will want to, in order to avoid having the ticket go on your DMV driving record), TrafficSchool.com makes it as easy as possible by offering everything online and making the material easy to understand and the final exam easy to pass. Check out their Riverside County Approved trafficschool class today!
Driving Links for Blythe HS Students

Looking for an online driving guide to help you navigate the roadways in Riverside County? DrivingLinks.com has a plethora of online resources for the Blythe driver, both young and old. Teens can benefit from the online driving handbooks, drivers ed resources, and driving games. Mature drivers can find online traffic schools, defensive driving classes, and printable DMV forms. Get help with all things driving at DrivingLinks.com.