Placer County, CA DMV Approved Drivers Ed
If your teenager lives in the Sacramento Valley, he or she is eligible to take our California Department of Motor Vehicles approved drivers education course. Make no mistake, there is a big difference in completing a California approved course versus one that is not approved. Specific guidelines must be followed with the California DMV and proof of completion is a must for teenagers to qualify to take the written exam. In addition to meeting specifications with California, our self-paced course provides top quality driver ed and is entirely online.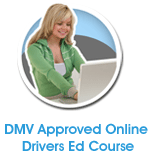 Practice Permit Exams Online
Free DMV practice tests! Just another perk from Drivers Ed Direct when you take our Online drivers education course. Use our practice test simulator to help better prepare you for your big permit test day at the Auburn DMV. Our practice tests are multiple choice and include questions almost identical to the real permit test questions.
How To Fulfill the Drivers Ed Requisite in Auburn
The Online Drivers Ed Direct course is simple to register for, simple to take, and simple to complete. We are committed to helping you every step of the way and give you the guidance you need to proceed to the DMV. Here is how our online program works, beginning to end:
Enroll in out Online drivers ed, it takes just a few minutes
Read each section; at the end of each section there is a short multiple choice exam
When finished with the program sections, there is a comprehensive final exam that you will have multiple attempts to pass; once you pass the final, we send you your drivers ed completion certificate
Take our simulated sample permit tests before you go to the Auburn DMV to take your test
Go to the DMV (age 15½ minimum) and take your written permit test!

Affordable Drivers Ed in Placer County
Get more. Pay less. It's truly that simple when you choose Drivers Ed Direct as your drivers ed solution in Auburn. We have a nice low course price for our Online course, and we even offer price matching if you happen to find another DMV Approved course elsewhere for less. So why not sign up for our low cost course when you know it's the best source available on the internet? Looking for a nice discount? If you are a student at Placer High School or Pine Hills Adventist Academy, you can use coupon promotion code "low5" and save an additional 5$ off your already affordable course price.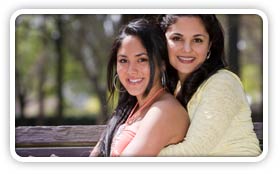 So Much More than Online Driver's Ed
What's the Drivers Ed Direct difference? Is it our Online drivers ed course? Is it our team of knowledgeable and helpful teachers, mentors, and driving instructors? Or is it our unmatched wealth of driving resources online? The truth is, the Drivers Ed Direct difference is all of the above, and more. We like to think that the main difference is how much we actually care about our students in Auburn, Placer County, and all of the Sacramento Valley. Check out the rave reviews we get on our testimonials page, via Facebook, and on Yelp. You won't find another driving school out there with such a deep commitment to customer satisfaction, guaranteed.
Auburn Driver's Education
Auburn Drivers Education is a convenient way for teens to meet their requirements to earn their driving permit. Teens who live in Placer County can take the course that is schedule-friendly. There is no need for them to rearrange their schedule for this course. It is available 24/7 and can be worked on in between their other activities.
---
Need Drivers Ed, But Not a resident of the Sacramento Valley?
Learning to drive in California is finally convenient for everyone, no matter where you live. Whether living in a larger city like Auburn, or in a smaller city somewhere outside of the Sacramento Valley, high school students from any city in CA can easily fulfill their driver education requirement from the comfort of their own home. Our Online course is approved by the Department of Motor Vehicles and can be taken by any teen, regardless of where they live in California.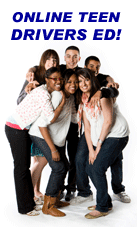 Online Auburn DMV Help and Other Driving Resources

No matter if you are a new driver or a seasoned road warrior, DrivingLinks.com has the resources you need to make life on the road just a little bit easier. Learn traffic safety laws, enroll in Placer County defensive driving classes, play interactive driving games, locate the Auburn DMV, and download DMV forms... get it all online without having to leave your home.
Placer County Tickets
Are you an adult driver in Auburn that got ticketed for speeding, making an illegal turn, or committing another minor traffic violation? For most counties in California, our partner TrafficSchool.com can help you dismiss your ticket and keep the points off your record. In addition, an online traffic school can help you brush up on the driving laws learned while attending driving school in Placer County.