Huntington Beach High School Drivers Education Requirements
Our Huntington Beach DMV approved drivers education program is approved for all of Orange County, no matter if you are a private school student, public school student, or home school student. Students will be able to earn a driving permit at age fifteen and six months (15½), so taking and completing your drivers ed course prior to your 15½ birthday is highly recommended.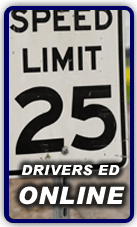 Get Great Drivers Ed and More!
What's the Drivers Ed Direct difference? Is it our Home Study drivers ed course? Is it our team of knowledgeable and helpful teachers, mentors, and driving instructors? Or is it our unmatched wealth of driving resources online? The truth is, the Drivers Ed Direct difference is all of the above, and more. We like to think that the main difference is how much we actually care about our students in Huntington Beach, Orange County, and all of Southern California. Check out the rave reviews we get on our testimonials page, via Facebook, and on Yelp. You won't find another driving school out there with such a deep commitment to customer satisfaction, guaranteed.
Why Drivers Ed Online?
Today's Huntington Beach teenagers have 2 choices for fulfilling their California Drivers Education requirement: attending a 30 hour classroom course or taking a Orange County CA DMV approved Internet-based course. Besides being more affordable, more convenient, and self-paced, online drivers ed is also proven to better prepare teens for their written exams. According to a 2003 DMV study, teens completing a computer based drivers ed course versus a traditional drivers ed class actually scored higher on their exit tests.

Home Study Drivers Ed For Huntington Beach High School Teens
Online drivers education with Drivers Ed Direct is truly the easiest and most convenient way to fulfill your drivers education requirement in Orange County. Edison High School, Huntington Beach High School, Marina High School, Ocean View High School, Liberty Christian School, Hebrew Academy or Brethren Christian Jr/ Sr High School students can schedule their course around their own hectic life and are allowed the ability to complete the course over multiple sittings. In addition, the Home Study course itself is easy and straightforward. The lessons are well constructed, the tutorials help make sense of the concepts, and the quizzes are multiple choice. From beginning to end, we offer Huntington Beach teenagers the simple solution to earning a drivers education certificate.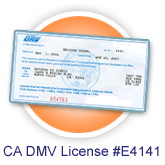 Low Price Drivers Education in Orange County
Do you love high quality, highly educational drivers education? Do you like getting the best product while getting a great deal? Then our Home Study drivers education class is exactly what you are looking for. For students in Huntington Beach, use driving school coupon go65 and save yourself another $5 off of our already low-priced online course. Now you can get the best DMV approved drivers ed available in Orange County without making a dent in your wallet!
CA DMV Approved Drivers Ed
Obtaining the privilege to drive in California requires completing a few short steps. The first step is completing the Home Study Drivers Education Course. Once this California DMV approved course is complete, your teen will be eligible to take the DMV written test. Proof of completion is a requirement, and will provide the proof your teen needs once the course is complete. When your teen passes the written test, your teen will receive a driving permit. Your teen will need to complete at least 1 lesson with an approved driving school in order to activate the permit. Student's who live in Fountain Valley, Costa Mesa, Newport Beach, Westminster, Seal Beach, Garden Grove, Santa Ana, Stanton, Rossmoor, Irvine, Los Alamitos, Cypress, Tustin, Orange, and Hawaiian Gardens are eligible to take the course.
---
Caught Speeding in Southern California?
Don't let a traffic citation ruin your day or your driving record. Drivers cited for a one-point moving violation in Orange County can attend an 8-hour traffic school to have their violation effectively removed from their official driving record. With TrafficSchool.com, the best traffic school in Huntington Beach, you can complete your 8-hour traffic school requirement right from home without having to attend a boring traffic school or a painful to endure comedy traffic school.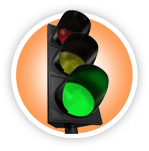 Not Living in Huntington Beach or in Southern California?
Drivers Ed Direct is not only the top driving school in Southern California, we are a highly respected driving school across all of California and have even garnered national media attention on such shows as The Tonight Show, Dr. Phil, Jimmy Kimmel, and NBC news. No matter where you live in the state of California, you can enroll in our Home Study drivers ed and know you are getting the same quality education as all of our students, even those living outside of Huntington Beach. Our goal is to save the world, one new driver at a time... including you!
More Driving Resources for Huntington Beach Teen Drivers

Looking for more than just drivers education? At DrivingLinks.com, residents of Southern California can find a lot of helpful driving information. Things you can accomplish online include downloading California DMV forms, registering for traffic school for your Huntington Beach traffic ticket, reading the latest driving laws, and more. Their website is free to browse and will save Orange County drivers save time and money!