Mono County, CA DMV Approved Drivers Ed
Obtaining the privilege to drive in California requires completing a few short steps. The first step is completing the Online Drivers Education Course. Once this California DMV approved course is complete, your teen will be eligible to take the DMV written test. Proof of completion is a requirement, and will provide the proof your teen needs once the course is complete. When your teen passes the written test, your teen will receive a driving permit. Your teen will need to complete at least 1 lesson with an approved driving school in order to activate the permit. Student's who live in Grass Valley, Linda, Olivehurst, Marysville, Oroville, Yuba City, North Auburn, South Yuba City, Auburn, Lincoln, Rocklin, Roseville, Paradise, Citrus Heights, and Magalia are eligible to take the course.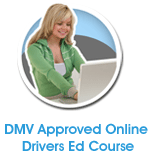 Learn how to for less!
As if you didn't love our Online driver education class enough already, now we are offering students in Mono County a special online discount of $5 when they use discount promo code "drive555"! Now you can get the best online course in East Central California for even less, only from Drivers Ed Direct!
Simple Drivers Ed in Bridgeport
When it comes to fulfilling your drivers education requirement in Mono County, it doesn't get any easier than with Drivers Ed Direct's Online driver's ed program. Our class is entirely online and can be completed entirely from the serenity and comfort of your own Bridgeport home. So sit back, relax, and enjoy the highest quality and most convenient course throughout East Central California.

Who is Eligible for Online Drivers Ed?
Bridgeport teens are eligible to earn a provisional permit when they turn 15½ and can earn a provisional license when they turn 16. It is recommended that teens begin their drivers education program when they turn 15, which gives students 6 months to complete their drivers ed course, read the CADMV handbook, and prepare for the written permit exam at a qualified DMV in Mono County.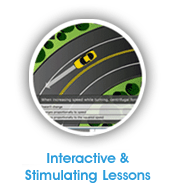 What Do I Need To Do?
To earn your learner's permit (practice permit) at Eastern Sierra Academy, you need to complete an approved drivers ed course. Here is how our CADMV approved course works:
Click on the 'Get Started' button found on this page
Fill out the quick registration form, choose to pay now or pay later, it's up to you
Complete the simple online lessons and quizzes
Pass the online final exam to earn your DMV certificate of completion
Go to the DMV to take a written permit examination (you must be at least 15 and a half to do this
Pass the written exam and go home with your practice permit that day!
The Advantage of Taking Drivers Ed Online
Does the idea of sitting in a crowded classroom somewhere in Mono County for 4 Saturdays get you down? Not looking forward to making the long distance commute to a driving school class somewhere in Grass Valley, Linda, Olivehurst, Marysville, Oroville, Yuba City, North Auburn, South Yuba City, Auburn, Lincoln, Rocklin, Roseville, Paradise, Citrus Heights, and Magalia ? With online drivers ed, you can avoid all of the pitfalls of classroom drivers ed and at the same time take advantage of all the great things online education has to offer: low prices, convenience, interactivity, and a self paced lesson plan. So skip class and get online, you will be happy you did.
---
Not Going to High School in Bridgeport?
Our Drivers Education course has been approved by the California Department of Motor Vehicles for any age-appropriate teen meeting today's driver licensing requirements. Whether you are from Bridgeport, somewhere else in Mono County, or anywhere in East Central California; you can complete our courses online to meet your driver's ed requirement. Not from a East Central California high school like Eastern Sierra Academy? Not a problem, we have classes for soon-to-be teen drivers across all of California: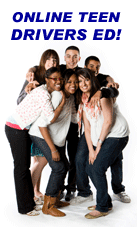 Mono County Tickets
Were you driving a little too fast on a Mono County highway and got caught by a Bridgeport police officer? Don't ignore your citation and let your driving record suffer. By completing a Mono County approved traffic school course with TrafficSchool.com, you can have most moving violations removed from your driving records, helping you to keep your insurance rates from rising and your license from being suspended.
Mono County Teens: Find Everything Driving Related Online

Unlike several years ago, today's driver can accomplish a lot of routine DMV related tasks from home without having to drive to the physical Bridgeport DMV office. Changing your address, ordering tags, downloading DMV applications, and scheduling appointments can all be done with a few clicks and key strokes. Checkout DrivingLinks.com today to see how the internet is making your life easier when it comes to driving.