Department of Motor Vehicles Approved Drivers Education
Taking drivers ed online in Marin County is easy; the hard part is finding an online course that meets the DMV's rigorous approval standards. Drivers Ed Direct is proud to offer a Information Packed course that is not only highly educational, it is also one of the few online course recognized and approved by the California DMV. Since the course is online, not students anywhere in San Anselmo, Larkspur, Corte Madera, Mill Valley, Tiburon, Novato, San Pablo, Richmond, El Cerrito, Pinole, El Sobrante, Hercules, Albany, San Francisco, and Berkeley can get an approved course without having to travel anywhere.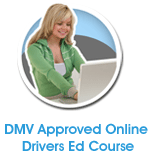 Free Practice Exams for the CA DMV Permit Test
In addition to our outstanding, Information Packed drivers education program, we also offer our students practice DMV tests at no additional costs. Our sample DMV tests are different than the small set of example tests you can get from the San Rafael Department of Motor Vehicles or from the official Marin County DMV website. Our practice test questions are made from our database of over 150 DMV test answers and questions. If you want to succeed on your DMV test the first time, come to Drivers Ed Direct: the best driving school in the Bay Area.
Simple Drivers Ed in Marin County
We've been helping the Bay Area high school teens keep drivers education simple for years. You don't need to get a ride, not do you need books, pens, papers, or a pillow for when you fall asleep watching bad driving school videos from the 60's. With Driver's Ed Directs online driving school course, San Rafael teens can fulfill their entire CADMV drivers ed requirement from home, school, or any other place an internet connection can be found. This convenience and ease of use actually enhances learning and allows students to go at there own pace without rushing through or sleeping through the material.

San Rafael Driver's Ed
Information Packed Drivers Ed offers an online course that is approved for teens who live in San Rafael. The Department of Motor Vehicles of California approved course can help teens with a strong start to their lifetime of driving. With reading and lessons, teens will retain important information that they will need in order to take their written test and rules of the road that they will need to pass their driving test. If you're unsure this is the course for you, try our no obligation ' try it before you buy it' option.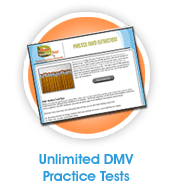 Drivers Education Eligibility Requirements for San Rafael Teens
San Rafael teens are eligible to earn a provisional permit when they turn 15½ and can earn a provisional license when they turn 16. It is recommended that teens begin their drivers education program when they turn 15, which gives students 6 months to complete their drivers ed course, read the CADMV handbook, and prepare for the written permit exam at a qualified DMV in Marin County.
We Deliver Information Packed Drivers Ed and Much More!
Drivers Ed Direct isn't just about getting your money and then pushing you out onto the Bay Area roads to fend for yourself. We genuinely want you to become a great driver. In addition to our Information Packed drivers ed, we equip our students with other tools and resources to make their driving lives easier. Our live support is available to help you answer any driving questions, our website is filled with supplementary driving articles, teen safety resources, and even some games geared towards teaching you to park. See for yourself why we are rated so well by third party sites like the Marin County, CA Better Business Bureau and by independent reviews from Yelp.com in San Rafael.
---
Not Going to High School in the Bay Area?
Not a resident of San Rafael? Or maybe you are planning of moving outside of Marin County soon and don't want to start drivers ed because you're concerned you'll have to do it all over again when you move into you're new home in another city. With Drivers Ed Direct, you get a drivers ed course that is approved across the entire state of California, so even if you change residences or move across county lines, you won't have to worry about your drivers ed course being lost. Since we're 100% online, you can pick up online from your new home without any down time or loss of course credit. We are the most convenient drivers education provider in the Bay Area and beyond!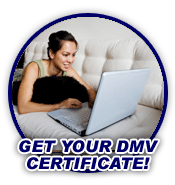 Caught Speeding in the Bay Area?
Don't let a traffic citation ruin your day or your driving record. Drivers cited for a one-point moving violation in Marin County can attend an 8-hour traffic school to have their violation effectively removed from their official driving record. With TrafficSchool.com, the best traffic school in San Rafael, you can complete your 8-hour traffic school requirement right from home without having to attend a boring traffic school or a painful to endure comedy traffic school.
More Driving Resources for San Rafael Teen Drivers

Before you hit the road, make sure you're fully prepared with the latest in driving resources from DrivingLinks.com. Find car insurance quotes, insurance companies in San Rafael, local DMV office information, driver handbooks, and Marin County traffic school, driving school, and drivers education resources.