Free DMV Practice Tests
Taking DMV practice tests is a great way to review traffic safety laws, memorize street signs, and prepare for the permit test at the San Pedro DMV. Before you your learn how to or drive on the freeway, getting a good understanding of the rules of the road is of the utmost importance. As you begin to learn to drive in Los Angeles County, a solid understanding of the basics is required so you can have the confidence you need to drive safely anywhere in Lomita, Rancho Palos Verdes, West Carson, Long Beach, Carson, Palos Verdes Estates, Torrance, Signal Hill, Redondo Beach, Gardena, Hermosa Beach, Alondra Park, Seal Beach, Lawndale, and Compton. Enroll today at Drivers Ed Direct and gain access to our free DMV practice test module where you can take hundreds of sample test questions.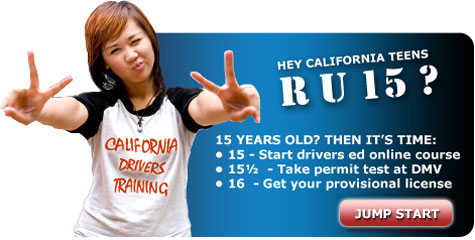 Your Guide to Taking Drivers Ed in San Pedro
Fulfilling your CA DMV requirements in Los Angeles County doesn't have to complicated and confusing. With our online Drivers Ed Course, the process is quite simple really. All you need to do in order to earn a learners permit is the following:
Sign up for our Educational program online
Complete the entire program online, including out multiple choice final exam
Walk in to the San Pedro DMV and take a written permit test
If you successfully pass your exam, you will earn your learner's permit.
A DMV clerk will take your photo for your eventual license and send you on your way.
Department of Motor Vehicles Approved Drivers Education
Searching for an approved drivers education course in San Pedro is a good starting point for any teen looking to earn their California driver's license. If students do not take a CA DMV Approved drivers ed program, they will not be allowed to earn their learner permit when they go to the San Pedro DMV to take their written test. Our Educational drivers ed is the ideal solution for any age appropriate high school student (at least 15½) within Los Angeles County.

Educational Drivers Ed for San Pedro Teens
When it comes to fulfilling your drivers education requirement in Los Angeles County, it doesn't get any easier than with Drivers Ed Direct's Educational driver's ed program. Our class is entirely online and can be completed entirely from the serenity and comfort of your own San Pedro home. So sit back, relax, and enjoy the highest quality and most convenient course throughout Southern California.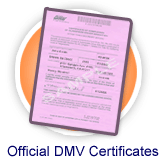 So Much More than Educational Driver's Ed
Get more than just your average driver education experience when you select Drivers Ed Direct as your San Pedro driving school. Browse our website for free resources that other driving school in Southern California just don't offer. We have an ongoing and update drivers education article database, online driving games, free DMV practice exams, web videos, and engaging programs like our highly touted Respect Reality Driving Campaign for Los Angeles County Teens. See what the buzz is about and why we're not just another run-of-the-mill driving school.
Affordable Drivers Education
As if you didn't love our Educational driver education class enough already, now we are offering students in Los Angeles County a special online discount of $5 when they use discount promo code "drive555"! Now you can get the best online course in Southern California for even less, only from Drivers Ed Direct!
---
Learn To Drive Anywhere Southern California or Beyond!
Drivers Ed Direct is not only the top driving school in Southern California, we are a highly respected driving school across all of California and have even garnered national media attention on such shows as The Tonight Show, Dr. Phil, Jimmy Kimmel, and NBC news. No matter where you live in the state of California, you can enroll in our Educational drivers ed and know you are getting the same quality education as all of our students, even those living outside of San Pedro. Our goal is to save the world, one new driver at a time... including you!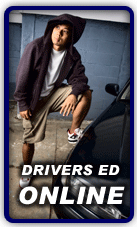 Dismissing Los Angeles County Court Tickets
Are you an adult driver in San Pedro that got ticketed for speeding, making an illegal turn, or committing another minor traffic violation? For most counties in California, our partner TrafficSchool.com can help you dismiss your ticket and keep the points off your record. In addition, an online traffic school can help you brush up on the driving laws learned while attending driving school in Los Angeles County.
Online San Pedro DMV Help and Other Driving Resources

DrivingLinks.com is a great resource when you need anything related to driving. Whether you are looking for used cars in San Pedro, insurance quotes in Los Angeles County, traffic school in Southern California, or driving safety information for California, Florida, or any other state, DrivingLinks.com has you covered.