Online Drivers Education vs. Classroom Drivers Education
Here are some compelling reasons students in Southern California should take their drivers ed course online versus sitting in a boring classroom:
Online classes allow you to stay at your Inglewood home
Online classes are more flexible and can be worked around your schedule
Our California driver ed class is highly affordable
A DMV study concluded that internet courses better prepare students than classroom courses for their permit exam
Our online program is continually updated and always fresh with recent driving information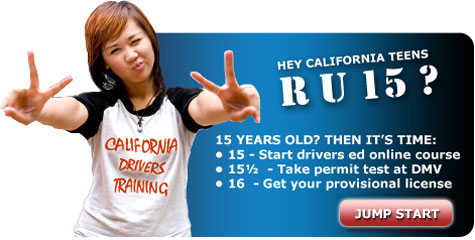 California Drivers Ed For Inglewood High School Teens
Drivers education online with Drivers Ed Direct is easy to access, easy to understand, and easy to complete around your ever-changing schedule. In fact, Inglewood teens can sign-up for our course online, take all of the drivers education lessons online, and complete our final exam online. When you are finished, we will mail an official drivers education certificate to your home in Inglewood. So skip the hassle of driving to and from class; with drivers ed online, you can access the course when you have the time, from anywhere you can get online. No wonder Drivers Ed Direct is one of the fastest growing driving schools in Southern California!
Providing More than Just California Drivers Ed
Drivers Ed Direct isn't just about getting your money and then pushing you out onto Southern California roads to fend for yourself. We genuinely want you to become a great driver. In addition to our California drivers ed, we equip our students with other tools and resources to make their driving lives easier. Our live support is available to help you answer any driving questions, our website is filled with supplementary driving articles, teen safety resources, and even some games geared towards teaching you to park. See for yourself why we are rated so well by third party sites like the Los Angeles County, CA Better Business Bureau and by independent reviews from Yelp.com in Inglewood.

Inglewood Driver's Education
Introducing a Inglewood Drivers Education program that helps teens in Los Angeles County meet their California drivers education requirement without leaving home. With DriversEdDirect.com's online drivers ed class, students from Ingelwood High School, Morningside High School, Hillcrest High School, City Honors High School, Amino Leadership High School, Amino Ingelwood Charter High School, St. Mary's Academy or South Bay Lutheran High School & Prep Academy can take our CADMV approved drivers ed class from any computer with internet access. Our course is high in quality, educational, and captivating. Students will learn important driving concepts through reading well organized chapters, completing interactive tutorials, passing quizzes, and taking a final exam. Our course also comes with unlimited practice DMV tests. If you want your son or daughter to be well educated before getting behind the wheel of a car, then our affordable online course is perfect for you.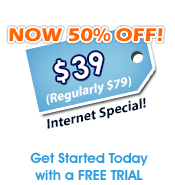 What Do I Need To Do?
Ready to earn your drivers license? For most teens, the process starts around the age of 15 by taking a California drivers ed program. When a teenager in Inglewood turns 15½, they are legally old enough to earn a learning permit. After earning their permit, teens must take a minimum of 6 hours drivers training with a Department of Motor Vehicles licensed driving school in Southern California. In addition, teens must practice 50+ hours with their parents over a 6+ month period. When a teen turns 16 years old and had fulfilled all of their drivers ed and drivers training requirements, they can then schedule an appointment at the Inglewood DMV to take their license test. After taking the driver's license test (which is taken in-car), a passing student will go home with a temporary driver's license that same day.
Free DMV Practice Tests
When preparing for the California DMV written test, our California Drivers Education Program comes with FREE DMV Practice Tests. The practice tests contain 46 multiple choice questions and covers topics like road rules, traffic signs, and driving regulations. Before you go to a Los Angeles County DMV for your test, take as many tests as you can and increase your chances of passing the first time.
---
Driving Resources for Inglewood Motorists

Find a comprehensive collection of driving links and resources designed to make the driving life of Southern California residents easier and more efficient. Hop online to choose a traffic school for your Los Angeles County ticket or find a driving school in Inglewood for your teen. You can also download DMV forms, play driving flash games, and read articles related to driving.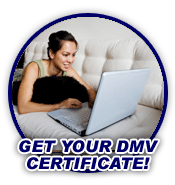 Los Angeles County Tickets
It happens. You're driving down a road in Inglewood and you lose track of your speedometer. You look in your review mirror and the unwelcome sight of sirens is flashing and a Los Angeles County sheriff is beckoning you to pull over. 15 minutes later you are on your way with a traffic ticket in hand and your driving record ruined, right? Not necessarily! A single traffic ticket doesn't have to be the end of your status as a good driver. By completing the TrafficSchool.com online defensive driving course, you can actually have the ticket dismissed from your record and your insurance company will never know you were cited... meaning your insurance rates will never increase!
Not Going to High School in Inglewood?
Our driving school course online is the most convenient course in the entire state of California. Whether you change high schools or move from Inglewood to somewhere in Lennox, Hawthorne, Westmont, West Athens, El Segundo, Culver City, Lawndale, Alondra Park, Gardena, Manhattan Beach, Willowbrook, Walnut Park, Hermosa Beach, Huntington Park, and Redondo Beach, our California drivers ed class is approved statewide, so you can rest assured that our course will still be approved for you. Whether you are home schooled, go to high school in Ingelwood High School, Morningside High School, Hillcrest High School, City Honors High School, Amino Leadership High School, Amino Ingelwood Charter High School, St. Mary's Academy or South Bay Lutheran High School & Prep Academy, or are already done with high school, teens can use our course worry free, knowing they are taking a CA-DMV Approved class.