CA DMV Approved Drivers Ed for All of LA County
When taking drivers education in Malibu, CA, you want to be sure that the course you select is approved by the California Department of Motor Vehicles. When you successfully complete a course approved by the CADMV, you earn an official drivers education completion certificate. You will need this completion certificate when you go to the Malibu DMV to take your written permit test. The Drivers Ed Direct Computer-based drivers education course is not only DMV approved, it goes above and beyond DMV requirements to make sure that your son or daughter not only passes the DMV test, but that they also gain the knowledge necessary to become a safe and responsible driver.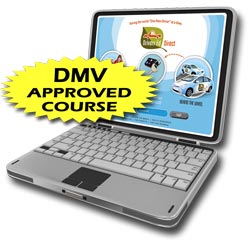 Completing the Driver's Ed Requirement in LA County
Not sure how to earn a driver's license? No matter where you live in LA County, from Malibu to Westlake Village, Thousand Oaks, Oak Park, Agoura Hills, and Santa Monica, the process is the same for all teenagers in the state of CA:
Enroll in our Computer-based drivers education class (100% online)
Complete drivers ed to earn a DMV certificate
Go to the DMV and pass a written permit test
Complete your drivers training requirement (driving school lessons and practice with parents)
Pass a driving test at a qualified DMV in LA County
.
If you are a student at Malibu High School, Colin Mc Ewen High School or New Roads, then you can earn your permit at 15½ and a driver's license when you turn 16 (if all DMV requirements have been met).
Malibu Teen Driver Resources
You get more that just Computer-based drivers ed at DriversEdDirect.com. Our Malibu students can also access tools and resources designed to make them as prepared as possible when facing the challenges they will encounter on the road. Our Respect Reality program is a Teen Safety Awareness program designed to education teens in LA County about dangers like distracted driving and drunk driving. We also have parking simulation games that help Malibu teens learn how to park. Get it all at Drivers Ed Direct!

Free DMV Practice Permit Tests
When preparing for the California DMV written test, our Computer-based Drivers Education Program comes with FREE DMV Practice Tests. The practice tests contain 46 multiple choice questions and covers topics like road rules, traffic signs, and driving regulations. Before you go to a LA County DMV for your test, take as many tests as you can and increase your chances of passing the first time.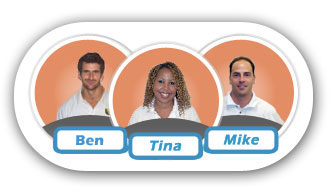 Learn to Drive From the Best Instructors
One advantage of the Drivers Ed Direct driving school is that we give you the opportunity to choose your instructor. With over 25 qualified and friendly, male and female instructors to choose from, you're sure to find more than a few that you like. With whatever you decide, all of our instructors are highly qualified to teach your teen the proper rules for driving in California. Your teen can learn how to drive in all types of situations and during different hours of the day or night in Southern California. Our aim is to make sure your needs are met and if you request to learn how to , we work towards getting that done along with everything else you need to know in order to drive.
Malibu Driving School
Let Drivers Ed Direct be your first choice when it comes to selecting a Malibu driving school. We are well respected throughout Southern California and have taught thousands of teens throughout Malibu, Westlake Village, Thousand Oaks, Oak Park, Agoura Hills, and Santa Monica how to drive. We teach every aspect of driving, from basics like parking, turning, and braking to more advanced skills like canyon driving, freeway driving, and defensive driving. If you want to learn how to and more, make Drivers Ed Direct your driving school!
---
Malibu Traffic School
Did you get ticketed in Malibu? For most moving violations cited in LA County, eligible drivers can have the citation dismissed and keep the negligent operator point from appearing on their California Driving Record. TrafficSchool.com, the leading online traffic school provider in Southern California, has easy, educational, and LA County Court approved traffic school classes that you can take from the comfort of your own home. Visit TrafficSchool.com to learn more about their affordable internet classes and to read hundreds of testimonials from satisfied customers throughout California.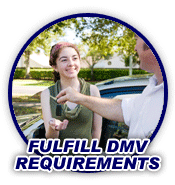 Not Attending Malibu High School?
Looking for the leading driving school in Malibu, Westlake Village, Thousand Oaks, Oak Park, Agoura Hills, and Santa Monica? Look no further! DriversEdDirect.com is your complete Computer-based solution for fulfilling your drivers ed requirement. Even if you don't live in LA County, our drivers education is the best there is. The truth is, our online driver's education program is approved for all of California. No matter what county or city you call home, we can help you earn your practice permit the easy, online way.
Malibu High School Driving Resources Online

Unlike several years ago, today's driver can accomplish a lot of routine DMV related tasks from home without having to drive to the physical Malibu DMV office. Changing your address, ordering tags, downloading DMV applications, and scheduling appointments can all be done with a few clicks and key strokes. Checkout DrivingLinks.com today to see how the internet is making your life easier when it comes to driving.