Low Cost Drivers Ed in Taft
Besides being an effective educational resource, our Home Study driver safety course is also a desirable drivers education alternative because it doesn't cost as much as the traditional classroom drivers ed. Instead of commuting to and from some out of the way driving school classroom in Kern County, stay right at your home in Taft and take our online driver's ed course for less. Besides saving with our already low-priced, discounted online course; you'll save gas money, commuting time, and won't have to worry about dealing with traffic hassles. It's no wonder Drivers Ed Direct is quickly becoming the leading choice for Taft Union High School or Westside Independent Study High School teens.

CA DMV Approved Drivers Ed
The California Department of Motor Vehicles has specific guidelines in which a drivers education course needs to meet before it becomes a state approved agency. In addition to meeting the state's requirements, Home Study Drivers Education makes taking drivers education convenient for all types of schedules. If you're an early bird or a night owl, you can login to the program anytime that is right for you. Anytime you need a break, go ahead and take one.
Home Study Drivers Ed: Step By Step
The Home Study Drivers Ed Direct course is simple to register for, simple to take, and simple to complete. We are committed to helping you every step of the way and give you the guidance you need to proceed to the DMV. Here is how our online program works, beginning to end:
Enroll in out Home Study drivers ed, it takes just a few minutes
Read each section; at the end of each section there is a short multiple choice exam
When finished with the program sections, there is a comprehensive final exam that you will have multiple attempts to pass; once you pass the final, we send you your drivers ed completion certificate
Take our simulated sample permit tests before you go to the Taft DMV to take your test
Go to the DMV (age 15½ minimum) and take your written permit test!

Why Drivers Education on the Web?
Taking drivers education on the Internet has become the gold standard for teens in Kern County wanting to earn a permit and learn the rules of the road as laid out by the California Department of Motor Vehicles. In fact, a CADMV study showed that teens receiving Internet computer based instruction actually retained information better and scored higher on their exit exams than students learning the same material in a classroom setting. Other of advantages of online instruction are also apparent, such as the huge low-cost benefit of taking drivers ed from home in Taft. Whey spend the time and money on gas driving half way across the San Joaquin Valley when you can have a better education right from your own computer?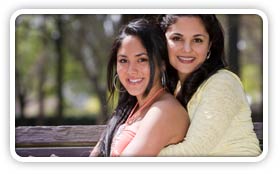 Taft Drivers Education
Home Study Drivers Education offers an online drivers education course for California teens. If you live in Kern County or in Shafter, Bakersfield, Oildale, Lamont, Wasco, Arvin, Delano, Carpinteria, Santa Barbara, Goleta, Isla Vista, Santa Maria, Tehachapi, Santa Paula, and Fillmore, your teen can receive quality online education with our program. In addition, parents can sit along side their teen and observe how the program runs. If a parent decides this is not the right program for their student, we have a 'Try it before you buy it' policy so parents can be at ease knowing that they do not have to pay for a program they feel does not suit their child. However, we believe our course is something both teen and parent will be happy with.
Providing More than Just Home Study Drivers Ed
You get more that just Home Study drivers ed at DriversEdDirect.com. Our Taft students can also access tools and resources designed to make them as prepared as possible when facing the challenges they will encounter on the road. Our Respect Reality program is a Teen Safety Awareness program designed to education teens in Kern County about dangers like distracted driving and drunk driving. We also have parking simulation games that help Taft teens learn how to park. Get it all at Drivers Ed Direct!
---
Caught Speeding in the San Joaquin Valley?
Pulled over in Kern County for speeding? Don't pay your ticket without going to traffic school first! TrafficSchool.com, the San Joaquin Valley's leading traffic school, can help you save your driving record by eliminating the negligent operator points from your driving record. So give TrafficSchool.com a try and avoid any costly increases in your auto insurance premiums.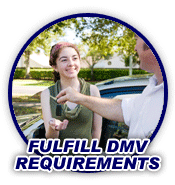 Driving Resources for Taft High School Teens

DrivingLinks.com is a great resource when you need anything related to driving. Whether you are looking for used cars in Taft, insurance quotes in Kern County, traffic school in the San Joaquin Valley, or driving safety information for California, Florida, or any other state, DrivingLinks.com has you covered.
Learn To Drive Anywhere the San Joaquin Valley or Beyond!
Learning to drive in California is finally convenient for everyone, no matter where you live. Whether living in a larger city like Taft, or in a smaller city somewhere outside of the San Joaquin Valley, high school students from any city in CA can easily fulfill their driver education requirement from the comfort of their own home. Our Home Study course is approved by the Department of Motor Vehicles and can be taken by any teen, regardless of where they live in California.