We Deliver Low Priced Drivers Ed and Much More!
At Drivers Ed Direct, we believe drivers education doesn't end the day you get your license. The truth is, the first 500 miles that a Selma teen drives by themselves are the most dangerous miles they will ever drive in their lives. Teens will still need guidance from their parents and their driving school many months after they earn their driving privilege. Parents and teens can take advantage of the many resources available at Drivers Ed Direct designed to keep our students throughout the San Joaquin Valley, past and present, informed and up to date with current driving laws and issues. We are committed to ensuring the well-being of future driving adults from Selma High School, Selma Independent High School or Selma Christian Academy.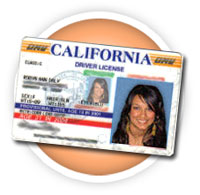 The Online Drivers Ed Advantage
Does the idea of sitting in a crowded classroom somewhere in Fresno County for 4 Saturdays get you down? Not looking forward to making the long distance commute to a driving school class somewhere in Kingsburg, Parlier, Reedley, Sanger, Dinuba, Fresno, Hanford, Orange Cove, Clovis, Lemoore, Visalia, Kerman, Tulare, Farmersville, and Exeter? With online drivers ed, you can avoid all of the pitfalls of classroom drivers ed and at the same time take advantage of all the great things online education has to offer: low prices, convenience, interactivity, and a self paced lesson plan. So skip class and get online, you will be happy you did.
Low Priced Drivers Ed for Selma Teens
You're a busy Selma teen, right? You've got school, sports, clubs, and a hundred other things taking up your time. The last thing you want to do is spend four 8-hour Saturdays locked in a stuffy traffic school classroom somewhere half way across Fresno County. Wouldn't you rather get a better quality education without leaving home? Join the other students at Selma High School, Selma Independent High School or Selma Christian Academy who have already discovered the fastest, easiest, most convenient way to earn their driver's education certificate. Take your drivers ed online with the San Joaquin Valley leader in driving school services: Drivers Ed Direct!

Completing the Driver's Ed Requirement in Fresno County
Learning to drive can be challenging, but the process it takes to earn a driver license shouldn't be so complicated. If you are nearing your 16th birthday and live in Fresno County, these are the steps it takes to become a legally licensed driver in the state of California:
Complete CA DMV approved drivers education (such as our Low Priced drivers ed program)
Pass a written exam at a local DMV in the San Joaquin Valley to earn a practice permit
Complete drivers training with a DMV licensed driving school in Fresno County
Pass your road exam at the DMV to earn a provisional drivers license.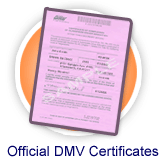 Selma Driver's Education
Low Priced Drivers Ed is the online solution for teens who are seeking a way to complete the requirement, but not have to attend a classroom course. A teen who attends Selma High School, Selma Independent High School or Selma Christian Academy or lives in Selma is eligible to take our course. If parents are worried that a teacher will not be in attendance during the online experience, parents or teens can call the customer service center when they need help. We have live representatives, waiting to assist you.
CA DMV Approved Drivers Ed for All of Fresno County
If your teenager lives in the San Joaquin Valley, he or she is eligible to take our California Department of Motor Vehicles approved drivers education course. Make no mistake, there is a big difference in completing a California approved course versus one that is not approved. Specific guidelines must be followed with the California DMV and proof of completion is a must for teenagers to qualify to take the written exam. In addition to meeting specifications with California, our self-paced course provides top quality driver ed and is entirely online.
---
Online Selma DMV Help and Other Driving Resources

No matter if you are a new driver or a seasoned road warrior, DrivingLinks.com has the resources you need to make life on the road just a little bit easier. Learn traffic safety laws, enroll in Fresno County defensive driving classes, play interactive driving games, locate the Selma DMV, and download DMV forms... get it all online without having to leave your home.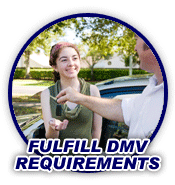 Not Going to High School in Selma?
Looking for the leading driving school in Selma, Kingsburg, Parlier, Reedley, Sanger, Dinuba, Fresno, Hanford, Orange Cove, Clovis, Lemoore, Visalia, Kerman, Tulare, Farmersville, and Exeter? Look no further! DriversEdDirect.com is your complete Low Priced solution for fulfilling your drivers ed requirement. Even if you don't live in Fresno County, our drivers education is the best there is. The truth is, our online driver's education program is approved for all of California. No matter what county or city you call home, we can help you earn your practice permit the easy, online way.
Selma Traffic School
It happens. You're driving down a road in Selma and you lose track of your speedometer. You look in your review mirror and the unwelcome sight of sirens is flashing and a Fresno County sheriff is beckoning you to pull over. 15 minutes later you are on your way with a traffic ticket in hand and your driving record ruined, right? Not necessarily! A single traffic ticket doesn't have to be the end of your status as a good driver. By completing the TrafficSchool.com online defensive driving course, you can actually have the ticket dismissed from your record and your insurance company will never know you were cited... meaning your insurance rates will never increase!