Easy to Understand Drivers Education for Crescent City Students
When it comes to fulfilling your drivers education requirement in Del Norte County, it doesn't get any easier than with Drivers Ed Direct's Convenient driver's ed program. Our class is entirely online and can be completed entirely from the serenity and comfort of your own Crescent City home. So sit back, relax, and enjoy the highest quality and most convenient course throughout Northern California.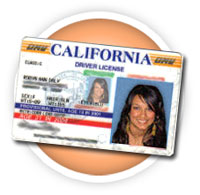 Get Great Drivers Ed and More!
At Drivers Ed Direct, we believe drivers education doesn't end the day you get your license. The truth is, the first 500 miles that a Crescent City teen drives by themselves are the most dangerous miles they will ever drive in their lives. Teens will still need guidance from their parents and their driving school many months after they earn their driving privilege. Parents and teens can take advantage of the many resources available at Drivers Ed Direct designed to keep our students throughout Northern California, past and present, informed and up to date with current driving laws and issues. We are committed to ensuring the well-being of future driving adults from Del Norte High School, Castle Rock, Mccarthy Center/community High School, Paragon/Avalon or Foursquare Christian School.
Crescent City, CA Drivers Ed Eligibility Requirements
What are the CA Department of Motor Vehicles requirements for teens who want to begin drivers ed? Because the earliest you can earn a provisional permit is at age 15½, most teens will begin their education around 15 years of age. Crescent City teens can technically enroll in our Convenient drivers ed course at any age, but we suggest starting when you are 14 and 15 is best. You want to allow yourself time to really get to know the driving laws and regulations. Also, you will want to read the entire DMV handbook in addition to taking our course. Many Del Norte County high school students will take our course when they are 15 and then log back in just before they turn 15½ to take free practice tests and to review traffic signs, driving laws, and road rules.

Your Guide to Taking Drivers Ed in Crescent City
The Convenient Drivers Ed Direct course is simple to register for, simple to take, and simple to complete. We are committed to helping you every step of the way and give you the guidance you need to proceed to the DMV. Here is how our online program works, beginning to end:
Enroll in out Convenient drivers ed, it takes just a few minutes
Read each section; at the end of each section there is a short multiple choice exam
When finished with the program sections, there is a comprehensive final exam that you will have multiple attempts to pass; once you pass the final, we send you your drivers ed completion certificate
Take our simulated sample permit tests before you go to the Crescent City DMV to take your test
Go to the DMV (age 15½ minimum) and take your written permit test!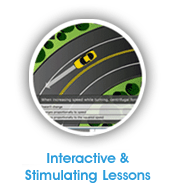 Affordable Drivers Education
Convenient drivers education can be highly educational without costing an arm and a leg. Our online course will save you money in many ways:
You won't have to drive back and forth to a classroom somewhere in Del Norte County
Our course is 100% online; there are no books or video to buy
We have low overhead so we can charge you a low low price; we will even price match any other DMV approved course in Northern California!
Our course doesn't expire, so you never have to worry about paying twice for the same course
.
Now you see why our high quality, lowest priced drivers ed course is the preferred course for students at Del Norte High School, Castle Rock, Mccarthy Center/community High School, Paragon/Avalon or Foursquare Christian School.
Free Practice Exams for the CA DMV Permit Test
In addition to our outstanding, Convenient drivers education program, we also offer our students practice DMV tests at no additional costs. Our sample DMV tests are different than the small set of example tests you can get from the Crescent City Department of Motor Vehicles or from the official Del Norte County DMV website. Our practice test questions are made from our database of over 150 DMV test answers and questions. If you want to succeed on your DMV test the first time, come to Drivers Ed Direct: the best driving school in Northern California.
---
Northern California Traffic Tickets
Were you driving a little too fast on a Del Norte County highway and got caught by a Crescent City police officer? Don't ignore your citation and let your driving record suffer. By completing a Del Norte County approved traffic school course with TrafficSchool.com, you can have most moving violations removed from your driving records, helping you to keep your insurance rates from rising and your license from being suspended.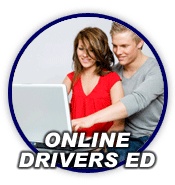 Del Norte County High School Driving Resources and Information Online

Visit DrivingLinks.com online to find DMV information specific to your state. You can also find other online driving resources like Crescent City traffic school classes, driving laws, driving statistics, and links to free driving games.
Need Drivers Ed, But Not a resident of Northern California?
Not a resident of Crescent City? Or maybe you are planning of moving outside of Del Norte County soon and don't want to start drivers ed because you're concerned you'll have to do it all over again when you move into you're new home in another city. With Drivers Ed Direct, you get a drivers ed course that is approved across the entire state of California, so even if you change residences or move across county lines, you won't have to worry about your drivers ed course being lost. Since we're 100% online, you can pick up online from your new home without any down time or loss of course credit. We are the most convenient drivers education provider in Northern California and beyond!