Completing the Drivers Ed Requirement in Paradise
The CA Approved Drivers Ed Direct course is simple to register for, simple to take, and simple to complete. We are committed to helping you every step of the way and give you the guidance you need to proceed to the DMV. Here is how our online program works, beginning to end:
Enroll in out CA Approved drivers ed, it takes just a few minutes
Read each section; at the end of each section there is a short multiple choice exam
When finished with the program sections, there is a comprehensive final exam that you will have multiple attempts to pass; once you pass the final, we send you your drivers ed completion certificate
Take our simulated sample permit tests before you go to the Paradise DMV to take your test
Go to the DMV (age 15½ minimum) and take your written permit test!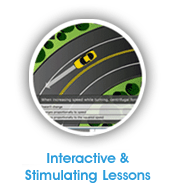 Simple Drivers Ed in Butte County
We've been helping the Central Valley high school teens keep drivers education simple for years. You don't need to get a ride, not do you need books, pens, papers, or a pillow for when you fall asleep watching bad driving school videos from the 60's. With Driver's Ed Directs online driving school course, Paradise teens can fulfill their entire CADMV drivers ed requirement from home, school, or any other place an internet connection can be found. This convenience and ease of use actually enhances learning and allows students to go at there own pace without rushing through or sleeping through the material.
Cheap Drivers Ed
Don't overpay for your drivers ed experience. Top quality drivers ed doesn't have to cost a small fortune. For high school students living in Paradise, Magalia, Chico, Oroville, Marysville, Yuba City, Red Bluff, Linda, South Yuba City, Olivehurst, Grass Valley, Anderson, Lincoln, North Auburn, Auburn, and Susanville, drivers education can now be taken online at prices lower than ever before. Our course is California DMV approved, comes with an official completion certificate when you pass, and is priced much lower than what a traditional drivers education classroom costs.
The Advantage of Taking Drivers Ed Online
Here are some compelling reasons students in the Central Valley should take their drivers ed course online versus sitting in a boring classroom:
Online classes allow you to stay at your Paradise home
Online classes are more flexible and can be worked around your schedule
Our CA Approved driver ed class is highly affordable
A DMV study concluded that internet courses better prepare students than classroom courses for their permit exam
Our online program is continually updated and always fresh with recent driving information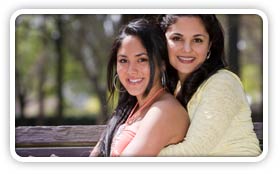 Free DMV Practice Written Tests
When preparing for the California DMV written test, our CA Approved Drivers Education Program comes with FREE DMV Practice Tests. The practice tests contain 46 multiple choice questions and covers topics like road rules, traffic signs, and driving regulations. Before you go to a Butte County DMV for your test, take as many tests as you can and increase your chances of passing the first time.
CA Approved Drivers Ed
Introducing a Paradise Drivers Education program that helps teens in Butte County meet their California drivers education requirement without leaving home. With DriversEdDirect.com's online drivers ed class, students from Paradise Senior High School, Hometech Charter, Paradise Adventist Academy or Lighhouse Christian School can take our CADMV approved drivers ed class from any computer with internet access. Our course is high in quality, educational, and captivating. Students will learn important driving concepts through reading well organized chapters, completing interactive tutorials, passing quizzes, and taking a final exam. Our course also comes with unlimited practice DMV tests. If you want your son or daughter to be well educated before getting behind the wheel of a car, then our affordable online course is perfect for you.
---
Driving Resources for Paradise Drivers

Before you hit the road, make sure you're fully prepared with the latest in driving resources from DrivingLinks.com. Find car insurance quotes, insurance companies in Paradise, local DMV office information, driver handbooks, and Butte County traffic school, driving school, and drivers education resources.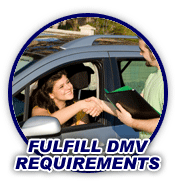 Not From Paradise?
Not a resident of Paradise? Or maybe you are planning of moving outside of Butte County soon and don't want to start drivers ed because you're concerned you'll have to do it all over again when you move into you're new home in another city. With Drivers Ed Direct, you get a drivers ed course that is approved across the entire state of California, so even if you change residences or move across county lines, you won't have to worry about your drivers ed course being lost. Since we're 100% online, you can pick up online from your new home without any down time or loss of course credit. We are the most convenient drivers education provider in the Central Valley and beyond!
Dismissing Paradise Court Tickets
If your driving record is important to you, you will inevitably want to do all you can to keep any negative points off it. By taking an accredited traffic school class in Paradise, you can have simple one-point traffic violations removed from your driving record. TrafficSchool.com has an online internet traffic school course that is approved by Butte County to erase traffic citations. When quality, low prices, and being able to do traffic school from home matter to you, then TrafficSchool.com is the smartest choice you can make for dismissing a ticket.